We look further afield next in our matchday Q&A series, as we speak to an Irish Red about travelling to Anfield to watch Liverpool, and his routine.
Lifelong supporter Daniel O'Sullivan has been making the trip to Anfield since 1999, and frequently travels across the Irish Sea to watch the Reds in action.
We asked Daniel about his experiences as an Irish supporter, and how the distance impacts his matchday.
Tell us about your typical matchday for a 3pm kick-off. What's your pre-match routine? What time do you get to Anfield? How long after the game are you there?
No matter the kick-off time we try to get the first flight out of Dublin (6:30am) to either Manchester or Birmingham and get the train to Lime Street. We rarely get to fly into Liverpool as flights shoot up in price as soon as the airlines know the fixtures.
From Lime Street our first stop is Shiraz Cafe for a big fry-up to line the stomach, then make our way to our accommodation to check in. From there we would head to the Bierkeller for a few drinks and games of pool to meet up with other Irish supporters.
Before heading up to Anfield we would grab a quick bite to eat and get the bus. Usually head to the Park at about 1:30pm for a few drinks/pre-match sing-songs before going into Anfield.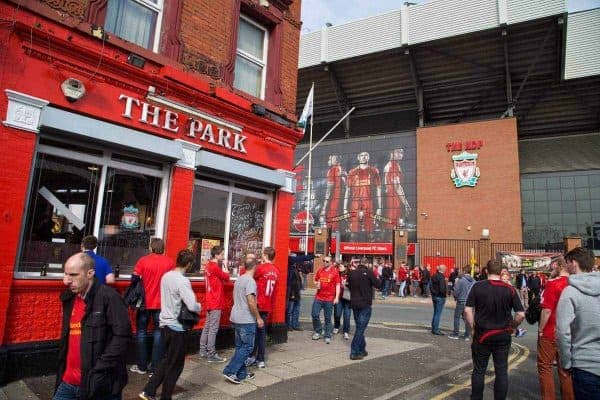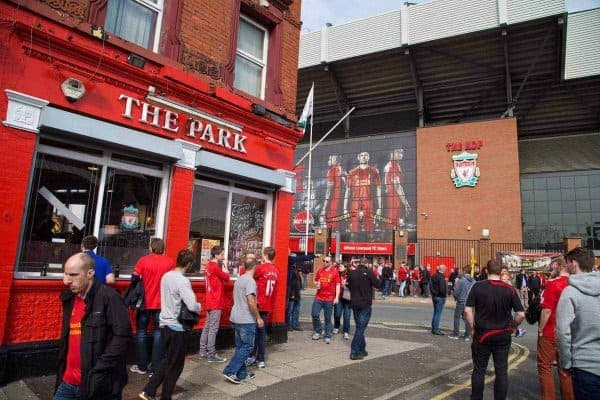 After the match we would head to a local pub until the crowds die down and digest the game (good or bad!), before heading back into the city for the rest of the night out.
Nine times out of 10 we tend to stay overnight but on occasions such as the Villarreal match last May we had to head back to Dublin that night—which meant driving from Liverpool to Holyhead to get the ferry home!
Do you have a usual spot in the stands, or do you tend to move around?
Unfortunately as a fan card holder, beggars cant be choosers, and with the scramble to get tickets we take whatever we can get!
I've been in every stand but my favourite is of course the Kop. If the only seat left was on the roof I would still take it.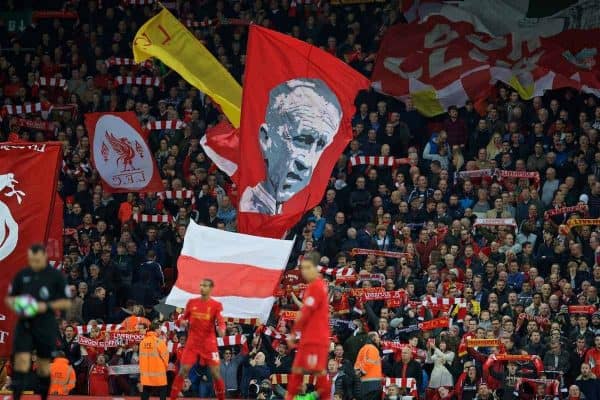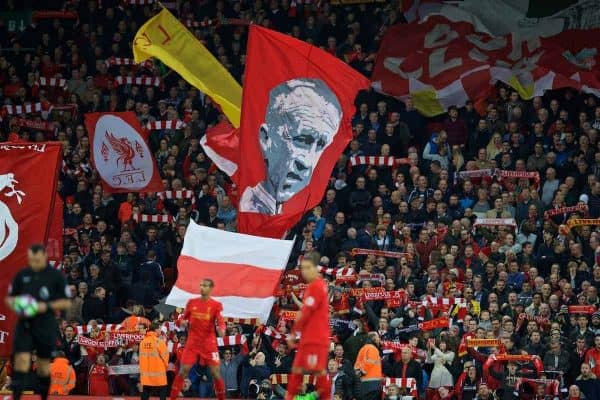 As an Irish supporter, how do you feel your matchday experience differs from those travelling from near the city?
I suppose we have a very early start and need to be a bit more organised in regards to travel/accommodation as to find the most cost effective way of travelling but I wouldn't change it for the world—well, maybe I would live in Liverpool!
I don't see myself any different to any native Liverpool fans as I love the city and team as much as them and the Irish are generally treated as locals at this stage.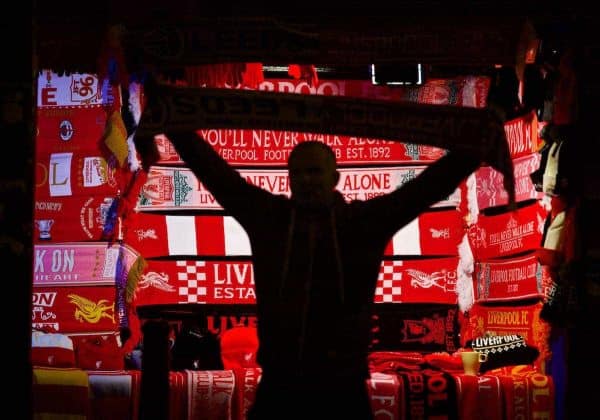 What would be your one piece of advice for somebody visiting Anfield for the first time?
A pre-match wee is a must! Haha…In general I would say to take the day for what it is and not dwell too much on the touristy side of taking selfies etc., as it can take away from the experience.
And don't ever, and I mean EVER, buy a half-and-half scarf—as you may be strangled with it!
There's been much debate about the Anfield atmosphere of late. What would be your main solution to improving it?
I think the introduction of safe-standing zones like in Celtic's home ground would do so much for atmosphere—there is nothing worse than being told to sit down during a tense match.
Also if you're coming to visit for the first or 50th time I think every fan should make an effort to at least know the most popular chants/songs.
* You can follow Daniel on Twitter @helloat1987.
My LFC Matchday Series