Liverpool's impressive victory against Tottenham followed suit in their record against the top teams this season, so do the Reds prefer being the underdogs?
Tottenham travelled to Anfield in second place in the Premier League and in great form.
Liverpool on the other hand, were searching for their first league victory since New Year's Eve and the fixture followed an extremely poor set of results in January.
Supporters would have been forgiven for preparing for another defeat but Liverpool produced an excellent display – attacking with creativity, menace and pace to destroy a Spurs side who struggled to cope with the Reds' aggression and intensity.
It was the fourth victory of the season against a team in the top six. In the 'mini league,' Liverpool come out on top with 16 points picked up in eight games against Chelsea, Spurs, Man City, Man United and Arsenal. Add a victory at Goodison Park to that record and you can scratch your head as to why Liverpool are only sat in fourth place in the league table and trailing Chelsea by 11 points.
Liverpool's record against their fellow top six rivals is impressive, but the season has been littered with defeats against bottom-of-the-table sides.
On the opening day, a trip to the Emirates to take on Arsenal was daunting but Liverpool attacked ruthlessly and secured a vital three points.
They followed it up with a draw and a victory against Tottenham and Chelsea on their next two trips to London, as well as a 4-1 routing of the reigning champions at Anfield.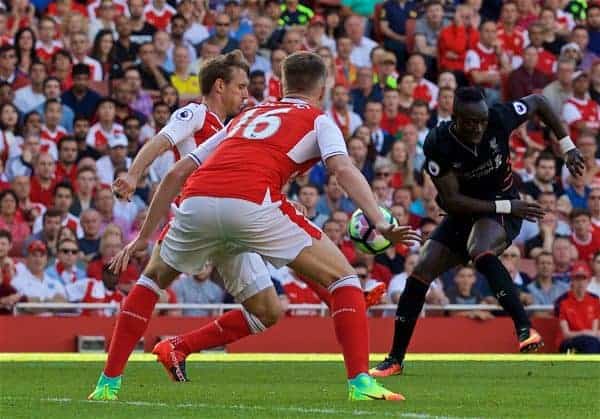 However, their impressive start was sandwiched with a shock defeat against Burnley. It's been a similar story throughout the rest of the campaign; standout performances against the top teams and disappointing displays against lower league sides.
Liverpool have dropped as many points against Burnley, Hull, Swansea, Bournemouth, West Ham and Sunderland as they have gained against the top teams.
If they had picked up just half of the points dropped, they would be in second place and only one victory away from Chelsea.
All top teams are prone to a few shock defeats but Liverpool consistently under-perform against the league strugglers and it has proven to be hugely costly in the past.
Points dropped against Birmingham, Blackburn, Reading and Middlesbrough in the 2007/08 campaign ultimately cost Liverpool the title, and in 2014 it was a similar story as two draws against West Brom and Crystal Palace in the final months dented momentum and the race for the title was lost yet again.
Liverpool have become a team accustomed to falling at the final hurdle, while for giant killers, the Merseysiders are the dream opposition.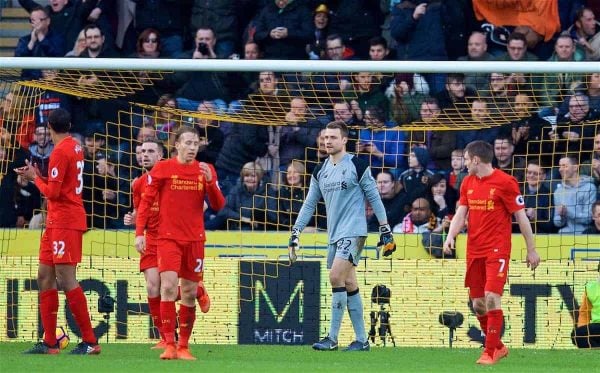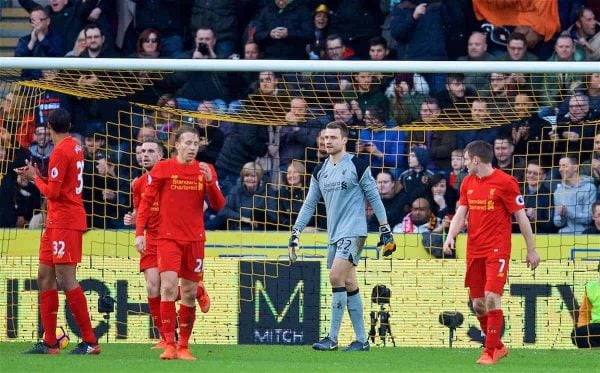 Jurgen Klopp's side have been branded several things in the media and the fan base. Some suggest they have an attitude problem, while others believe it is more of a fear of losing which causes them to crumble under pressure when playing lower league teams.
"I think in some situations we put too much pressure on ourselves and that is why it went so wrong," assessed Gini Wijnaldum after the win over Spurs.
History suggests this is the case, as Liverpool appear to thrive when they are the underdogs but too often have found themselves buckling under pressure in the Premier League era.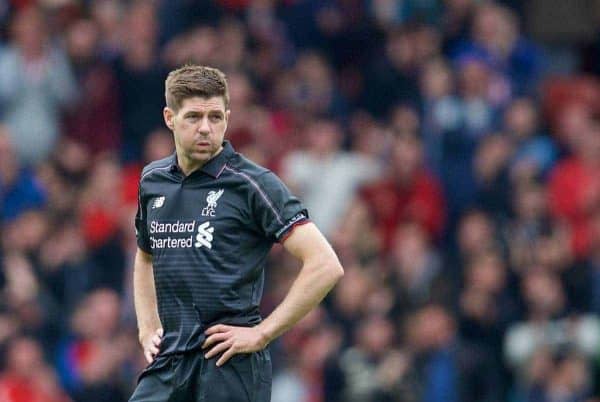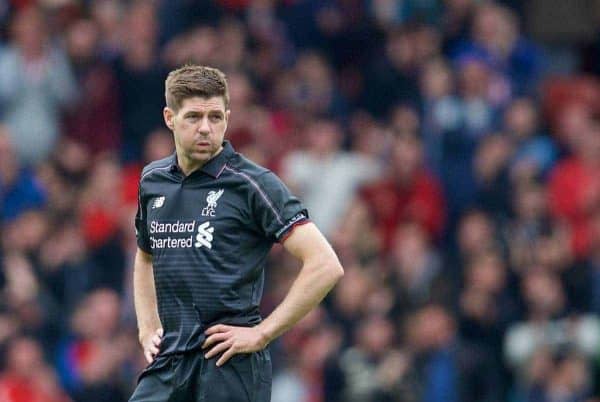 In the last five years, see the Europa League final, League Cup final, FA Cup semi-final, Steven Gerrard's last home game (Crystal Palace) and last ever game (Stoke City), and the Chelsea and Palace games at the end of 2013/14.
Meanwhile, some of the most impressive displays in the club's recent history have come during matches where Liverpool weren't expected to win – see being behind to Borussia Dortmund as a prime example.
For a club of its stature, it's less often that Liverpool are not the favourites but it seems that being underdogs feels better suited.
The problem now is that losing to an unexpected opponent has become so common, it isn't a shock.
When the Reds are faced with a clash against a relegation side, fans become nervous and it looks as if the players feel the pressure when they take to the field. Perhaps it is an ongoing mental issue – similar to that of the England squad – but if Liverpool were to bring in some tougher characters, winning might become more of a habit.
In 2005, Liverpool didn't have a squad bursting with quality. Granted, the Reds were one of the weakest squads in the final four of the Champions League competition.
However, the likes of Didi Hamann, Jamie Carragher, Steven Gerrard and Sami Hyypia were in the side and they were hard characters. All of them had an overwhelming desire to win and they would do whatever it took to achieve victory, no matter what the consequences.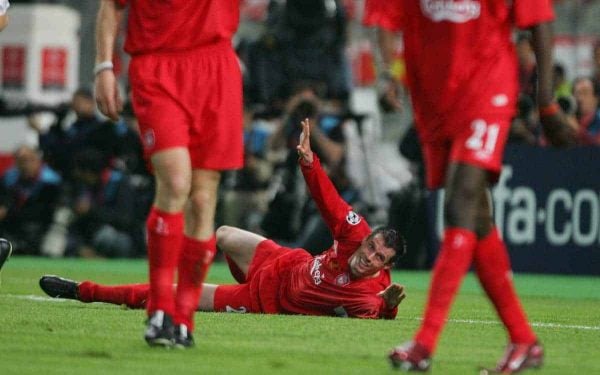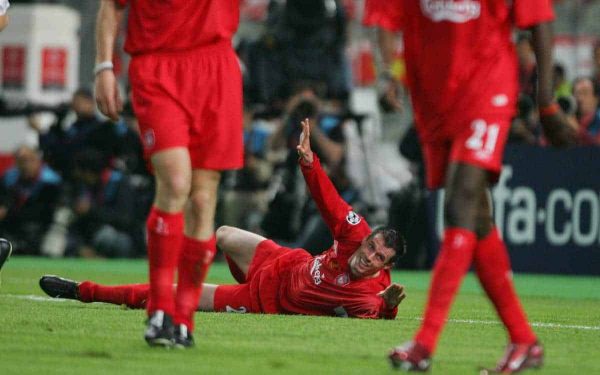 If Carragher had been forced to produce a foul worthy of a red card and risk missing a major final through suspension, he wouldn't have hesitated. In the moment, he would have taken the red card if it gave his team a better chance of winning that game. Gerrard was prepared to make risks too even if they failed to come off.
The mentality of the two Scousers was unprecedented and there's nobody in the current squad who shares that desire to win. It doesn't mean Klopp's men aren't willing, it just means they don't have the "dirty" side in them which is sometimes required.
Some of the best players in the Premier League have driven their teams to success or near to it in recent seasons and they have not always been pretty players.
Diego Costa and Luis Suarez are perfect examples of the kind of characters who had an overwhelming desire to win. They may not be popular among opposition fans but they know what it takes to win a game of football and they will put their bodies on the line to do so – encouraging their teammates to do likewise.
Every title winning team needs a little bit of snide, with players who know the 'dark arts' of football.
Liverpool certainly have a fear of losing and they always seem to bottle it against the lower teams but this problem could be addressed if Klopp can introduce a player or two with that winning mentality, that edge.
A few 'dirty' characters would go a long way, and until the Reds know what it takes to win, they may keep falling short.