Liverpool manager Jurgen Klopp has dismissed claims his players are a soft touch and easily intimidated on the pitch.
Monday's 3-1 defeat at Leicester saw the Reds out-fought and out-thought in every department and again raised questions about the strength—both mental and physical—to maintain a top-four challenge over the course of a season.
The Foxes' in-your-face approach—typified by Jamie Vardy's crunching first-minute tackle on Sadio Mane—appeared to take Liverpool's players by surprise despite having 16 days in which to prepare.
It was their fifth league defeat of the campaign, all of which have come against sides in the bottom half of the table, and opened up the players to suggestions they do not have the stomach for a fight.
However, Klopp disagreed, saying: "I think we are usually clean—not ugly challenges—but physical. It is not a general problem for us.
"Sometimes you need tactical fouls but being harder than allowed I don't think it makes sense. I never force my players to make fouls.
"We are always a pretty fair team as even in a challenge we want to keep the ball and not break a leg.
"Being physical means being ready to hurt yourself not the other player."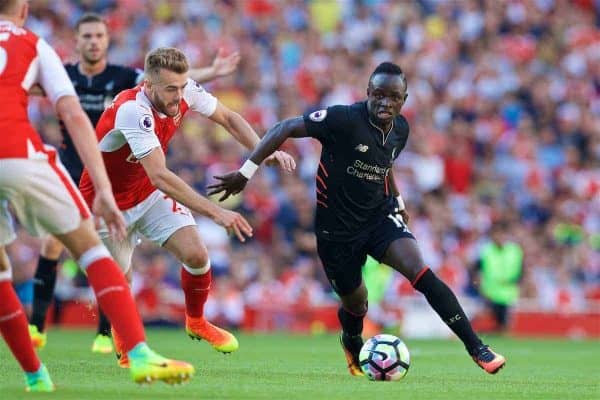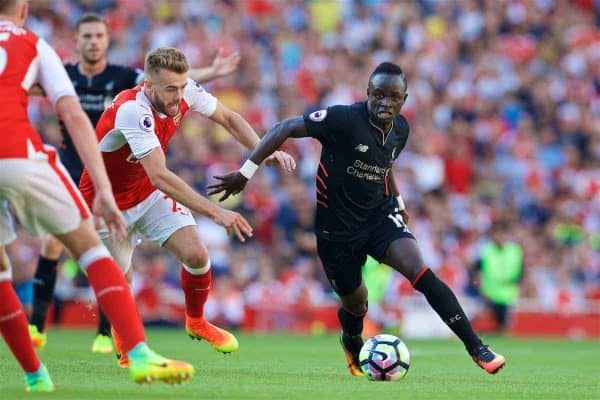 Liverpool are unlikely to have any such problems this weekend for the visit of Arsenal, a side who like to play football and will give their hosts more freedom than many teams who have visited Anfield this season.
Their meeting on the opening day of the season at the Emirates Stadium was a thrilling encounter which Klopp's side edged 4-3, but the manager admits his mood has changed significantly since, with just two wins in 12 matches in all competitions since the turn of the year.
"It doesn't feel that free-flowing any more. We have this lack of consistency, we cannot ignore it," he added.
"I am not a clown—even though a few people think I am. I am not always laughing like crazy, I am a normal person.
"It is not about laughing the whole week and ignoring the problems you have.
"We cannot ignore the things that happen around us but I am 100 percent optimistic again when I think about the Arsenal game—but I cannot say I am in exactly the same mood as the start of the season."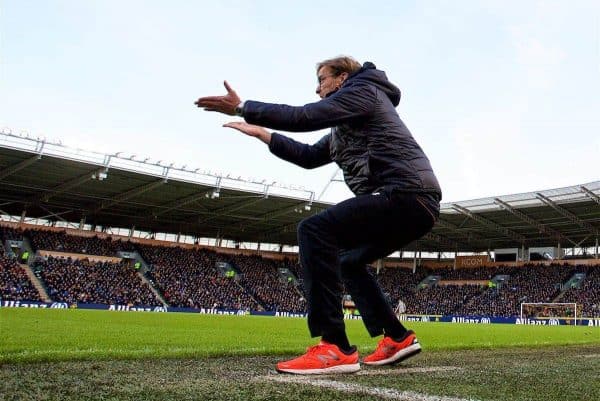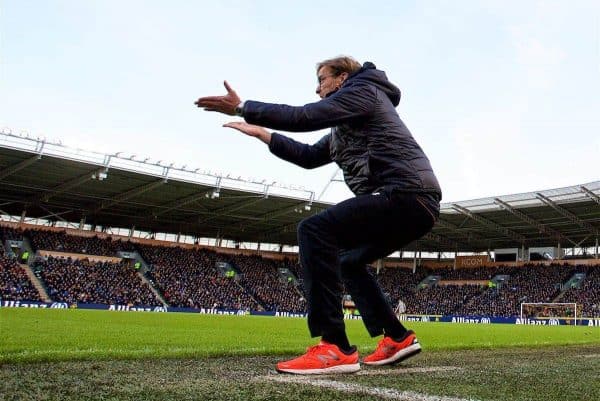 There have been many suggestions as to why Liverpool's form has dropped off so dramatically since New Year's Eve, when a win over Manchester City left them three points behind leaders Chelsea, with a lack of leaders one of them.
"When I was involved as a player I was a real mentality player and my strength was pushing a few team-mates, but for me it was not always possible," said Klopp.
"We have players who do it in different ways. Adam, Milly, Lucas Leiva are three players for sure.
"When you play bad this question always comes up but when you win no-one asks 'Who pushes the team?'. That was not the reason for not performing [at Leicester]."
A lack of depth in the squad has also hampered Klopp, with striker Daniel Sturridge likely to be out for at least another week after sustaining a hip muscle strain immediately after recovering from a virus.
"I can't ignore the game against Tottenham with pretty much the same players who did really well," added the Reds boss.
"Should we doubt them in general? I don't think so but we have to react and we have to deliver each week.
"Being consistent is the most important thing when you have the quality to reach something.
"If you win it is easier to change things than if you lose, because if I change four or five positions then I take them out of the responsibility and put it on the shoulders of other players."