Jurgen Klopp has explained how Liverpool changed their approach to secure "the first ugly game we've won" against Burnley on Sunday.
The Reds fought back from an early goal from Ashley Barnes to secure a 2-1 win at Anfield, improving throughout as they learned to deal with the direct threat of Sean Dyche's side.
And speaking on Match of the Day 2 after the game, Klopp expressed his relief at the manner of the victory.
"I'm really happy because until now we didn't win a game like this," he explained, "Burnley are a team that really sticks to their plan and that makes it difficult to play them."
This plan was a direct approach which, as Klopp continued to elaborate, saw Liverpool struggle to contend in the first half.
"You have to mix it up, you can't avoid all of the long balls," he said.
"They are better than we are in this, because they're a better formation, they're used to it, fighting for the first ball, having a good formation for the second.
"Our formation could have been much better, but it wasn't, so in our buildup we have to mix it up.
"But we only shot long balls too, and again they were in better positions for the second ball.
"So that was a really difficult game to play, we ran a lot without really feeling good, there was no feel-good moment in the first half—[it was] wild.
"But in the last four, five minutes we had the chance with Divock Origi, and then we scored the goal."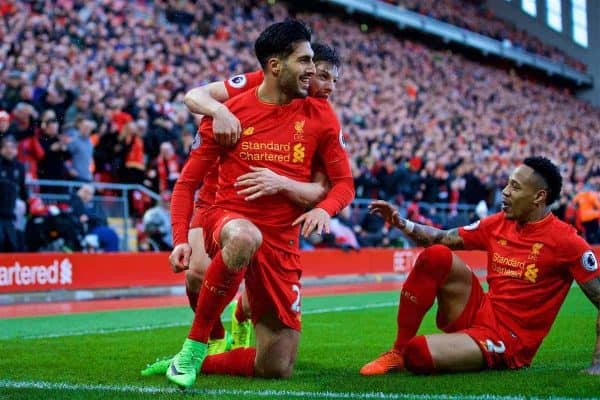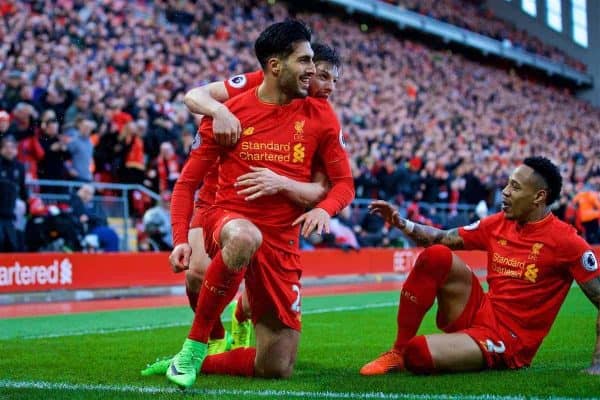 Inspired by Georginio Wijnaldum's goal on the cusp of half-time, Liverpool emerged for the second half a much-changed side, able to navigate Burnley's direct style of play.
Klopp explained that he prompted his side to "play more," resulting in a winner for the improving Emre Can.
"It's not about the result at half-time, it's about the things we had to fix," he continued.
"It's difficult to explain, but the formation we had when we had the long buildup was only for their advantage.
"When we wanted to play, it didn't look like we really wanted to play, because it was like 'we have to show that we play, but then we shoot'.
"We didn't have a good formation for this, because Emre was always between the centre-halves, so you have to mix up these formations.
"Even when Milly was back and you could have played to him, and Emre was there, then Gini and Adam were somewhere else completely.
"We had no formation for second balls, but we shot long balls—it makes no sense.
"We wanted to play more, didn't do it too often but a little bit more often, in the second half.
"And then use the space you create with these situations, and then you can play football on the pitch, not only in your own box."