The Premier League is back again this weekend, with winter turning to spring and the business end of the season very much upon us.
After waiting 16 days for a game, Liverpool supporters had to endure a wretched performance against Leicester City on Monday.
The 3-1 defeat was fully deserved, and the Reds' top-four chances are now looking genuinely unlikely. Saturday's clash with Arsenal at Anfield is huge.
Away from Liverpool, there were a number of other interesting results last weekend, with Chelsea taking another step towards the title with a 3-1 win at home to struggling Swansea City.
Tottenham thrashed Stoke City to strengthen their grip on the top four, while Man City, Arsenal and Man United didn't play in the league because of the League Cup final.
Crystal Palace picked up a crucial victory against Middlesbrough, Hull City could only draw with Burnley and bottom-of-the-table Sunderland lost at Everton.
Things are getting incredibly tight in the relegation fight, with seven points separating as many teams. Fourteenth-placed Bournemouth are far from safe.
There is a full Premier League schedule to look forward to this weekend—and here we a look at the best of the action, not including Liverpool's eye-catching tussle with the Gunners.
West Ham Hoping to Deal Chelsea a Hammer Blow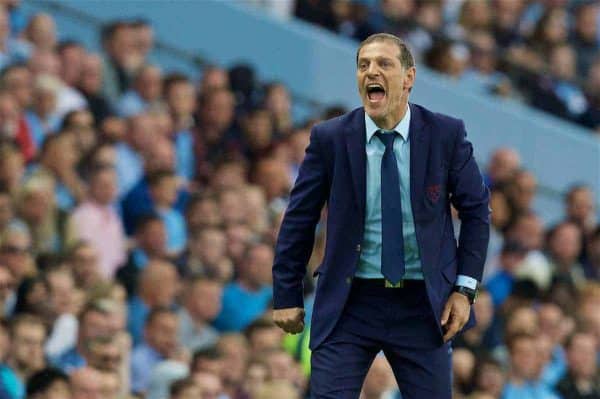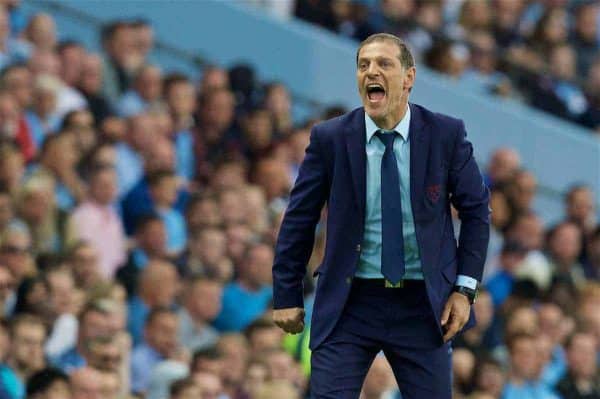 It seems that whenever a potentially tricky hurdle stands in front of Chelsea, they clear it with relative ease.
We are all waiting for some kind of blip to arrive, but barring a few draws of late, Antonio Conte's side appear unstoppable in their march towards the Premier League title.
The Blues' trip to West Ham finishes off the weekend action on Monday night, and it could be a very interesting clash at London Stadium.
This is a fierce rivalry that goes back many years, and Hammers fans would love nothing more than to potentially dent Chelsea's title charge.
The east Londoners have improved a lot of late, losing just one of their last six games, and they will hope their supporters can help inspire them to a positive result.
Another win for Chelsea would only further highlight their brilliance this season, frustrating as it may be to admit it.
Kane vs. Lukaku at White Hart Lane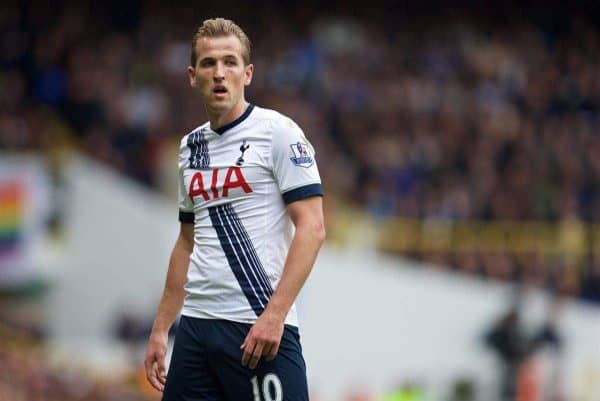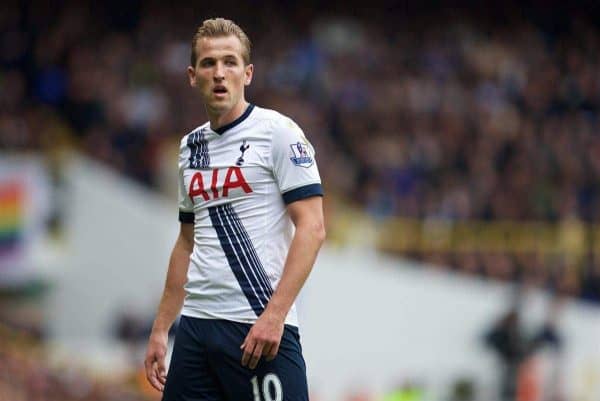 The race to win the Premier League's Golden Boot award is really hotting up, with five players within two goals of one another.
Sunday's showdown between Tottenham and Everton sees two of the joint-top scorers, Harry Kane and Romelu Lukaku—Alexis Sanchez is the other leading the way—go head-to-head.
The duo have to be considered two of the most exciting young strikers in Europe right now, with both at the very top of their respective games.
Whoever comes out on top could have a huge bearing on the result.
Individual glory aside, this is also a very important match for both sides, with Spurs desperate to finish in the top four and Everton now within five points of Liverpool.
The Reds' Merseyside rivals are looking strong at the moment, and although a win for them should never be remotely celebrated, it would benefit Liverpool in the grand scheme of things—though a draw would be perfect.
Was Leicester's Win Over Liverpool a False Dawn?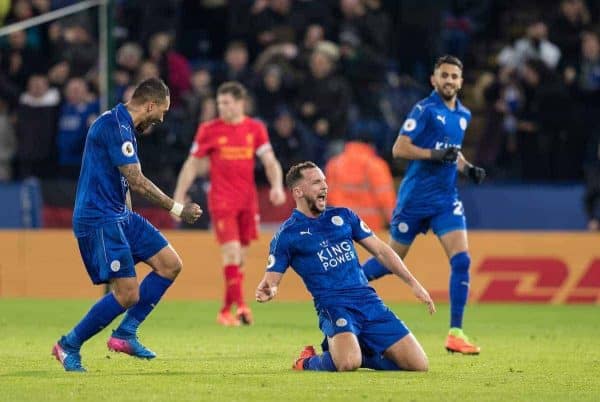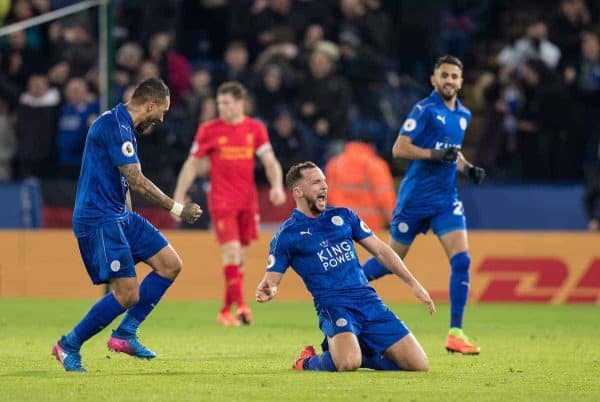 For all Liverpool's faults on Monday, it was typical that they faced a resurgent, inspired Leicester side following the sacking of Claudio Ranieri.
The Foxes were excellent on the night, with caretaker manager Craig Shakespeare ensuring they picked up a much-needed three points.
Saturday's visit of Hull will show whether that was a one-off freak performance or proof that they are now on the road to recovery. Will they be as revved-up for a more low-key fixture that isn't under the lights?
Marco Silva's side will approach the game far more defensively than the Reds did, so it will be interesting to see how Leicester fare with less space in behind.
Hull have improved greatly under Silva, and it wouldn't be a shock if they went to the King Power and registered a potentially huge victory.
Given the way Leicester's players downed tools with Ranieri, there will be plenty hoping for an away win.
Easy Wins for Manchester Duo?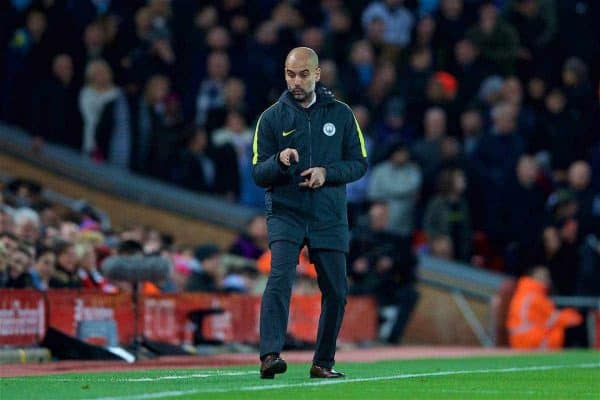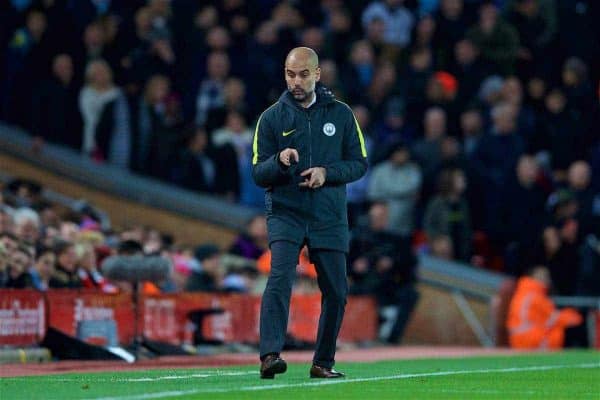 Once it gets to this point in the season, you scour Liverpool's top-four rivals' fixtures and hope for a slip-up somewhere.
Unfortunately, while the Reds are toiling away against Arsenal this weekend, it is hard to see either Man United and Man City failing to win.
United host Bournemouth on Saturday lunchtime, with Eddie Howe's side arguably the most out-of-form team in the division right now. They have not won yet in 2017.
Jose Mourinho has picked up his first piece of silverware at Old Trafford, sadly, and his side are gradually looking more of a force, despite remaining flaws. A win would temporarily put them ahead of Liverpool in the table.
City, meanwhile, visit a Sunderland side surely due relegation to the Championship, and they should have far too much quality for their opponents on Sunday afternoon.
When City click, they can be devastating, and like United, they seem to be picking up some good form at just the right time.
Fixtures, UK TV Info & Predictions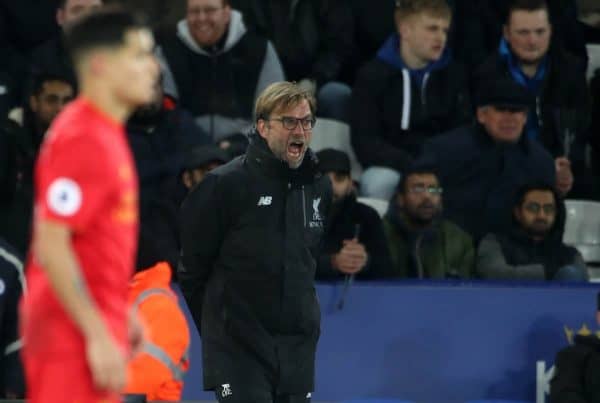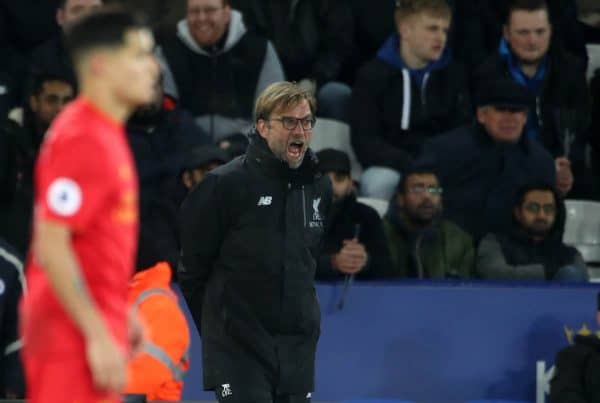 Saturday
Man United vs. Bournemouth – 12:30pm, Sky Sports 1
Prediction: 2-0
Leicester vs. Hull – 3pm
Prediction: 1-1
Stoke vs. Middlesbrough – 3pm
Prediction: 0-0
Swansea vs. Burnley – 3pm
Prediction: 2-1
Watford vs. Southampton – 3pm
Prediction: 1-2
West Brom vs. Crystal Palace – 3pm
Prediction: 1-1
Liverpool vs. Arsenal – 5:30pm, BT Sport 1
Prediction: 2-2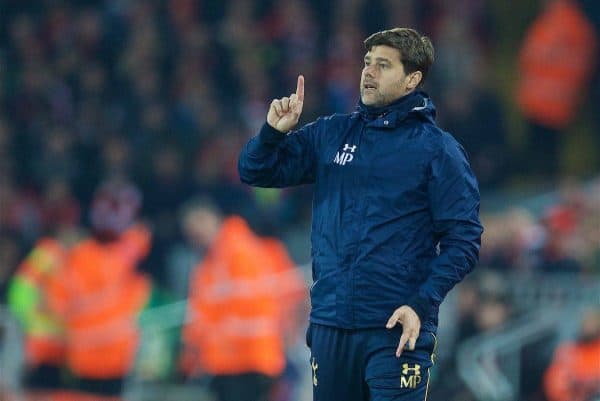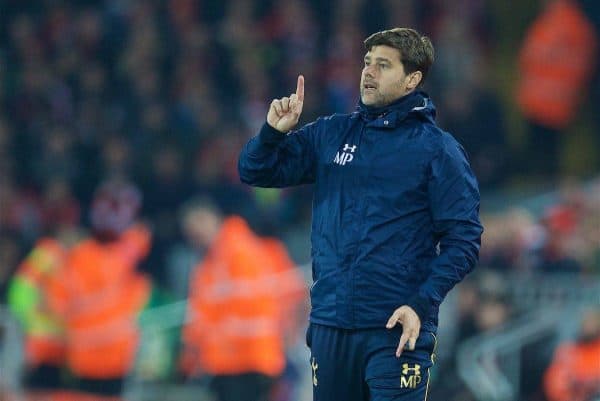 Sunday
Tottenham vs. Everton – 1:30pm, Sky Sports 1
Prediction: 2-1
Sunderland vs. Man City – 4pm, Sky Sports 1
Prediction: 1-3
Monday