Liverpool and Everton face off in the 228th Merseyside derby on Saturday lunchtime, so we've got in touch with a Blue to hear his thoughts.
Matches don't come much bigger for the Reds, and Sadio Mane's last-gasp winner at Goodison Park back in December is still fresh in the memory.
Liverpool's title challenge was very much alive at that point, and although it has petered out since, a top-four finish remains a vital goal to achieve.
Three more points at Anfield this weekend are a must, but Ronald Koeman's side will be hellbent on a first win on Reds turf since 1999.
Ahead of the game, we've spoken to Everton fan Mark Godfrey (@thefootballpink) to get his view on his side's season, Liverpool under Jurgen Klopp and Saturday's game.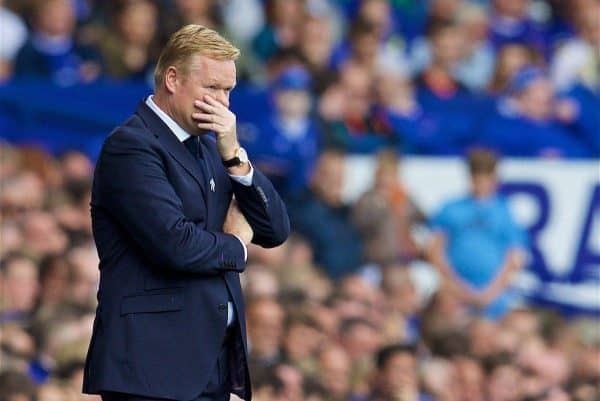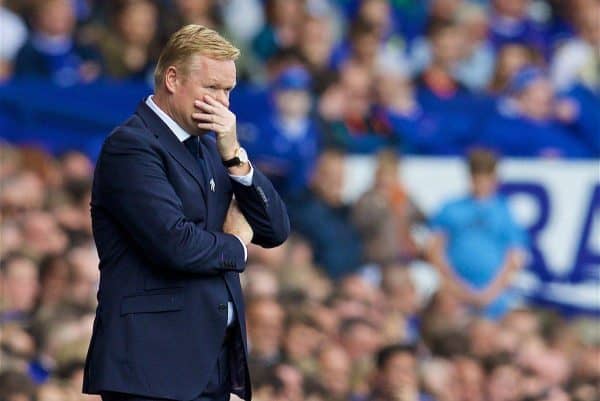 How would you rate Everton's season out of 10?
It's been a season of two halves, to buckle a well-worn cliche.
Before Christmas was a little underwhelming; it didn't seem like the players were either fit enough or overly enamoured with the style of play they were being asked to employ.
Ironically, that disappointing last-minute loss to Liverpool around Christmas was a catalyst for an upswing in form, fitness and confidence, so to balance the whole campaign out I would give us a 7.5 out of 10.
We are probably where we would expect to be for this season. The real test of Everton's credentials will be next year.
Are you happy with the job Ronald Koeman is doing, having taken over from the relatively unpopular Roberto Martinez?
Overall, yes. By the end, Roberto Martinez was a crank, and the team played like one that had been bamboozled by everything he did and said.
Koeman is stereotypically Dutch—frank and forthright. If a player needs a telling off, then that's exactly what they will get.
I imagine his team talks are pretty clear, which is exactly what you want from your manager.
Everton are certainly playing more direct than they did under Martinez, but that's not to confuse us with hoof-ball merchants. There's a time for pretty passing and there's a time to send it long—most good teams can blend styles when they have to.
We will really see Koeman's team in the next 18 months with more signings, more outgoings and hopefully more of the promising youngsters from the U23s in the squad.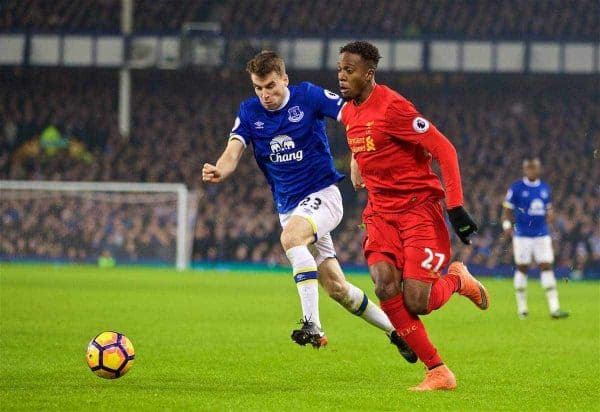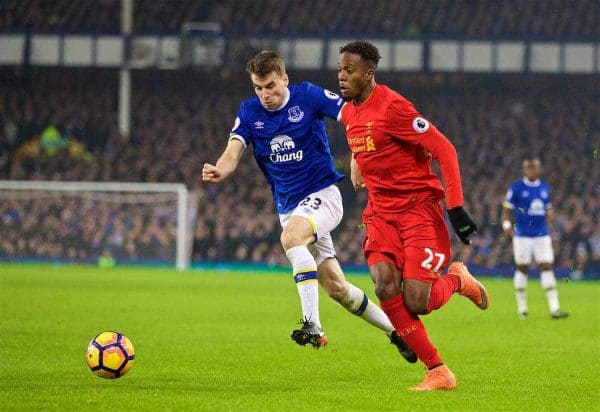 Who have been Everton's three best players this season, and why?
Seamus Coleman – My favourite Everton player of recent years. Sadly injured for a long time now, of course. Infectious enthusiasm and always a danger down the right-hand side. He is integral to our play and will be a big miss.
Tom Davies – Hard to pin down if he is the worst best player you've ever seen or the best worst player you've ever seen. But whatever he does, he gets stuck in and has a good bit of skill. A real fans' favourite and terrace cult hero already.
Romelu Lukaku – I have been one of those who have been highly critical of him since day one; too lazy, poor technique and so on. He seems to have gone a fair way to eliminating most of his flaws from his game this year, though, and his all-round play is so much better for it.
It looks likely that the net product of that for Everton will be his leaving in the summer. Still, no player is bigger than his club, so we'll move on.
On the flip side, who have been the most disappointing?
Tough one, as I think most people have performed to par. Ashley Williams has occasionally been suspect with his positioning and the less said about Ramiro Funes Mori, the better.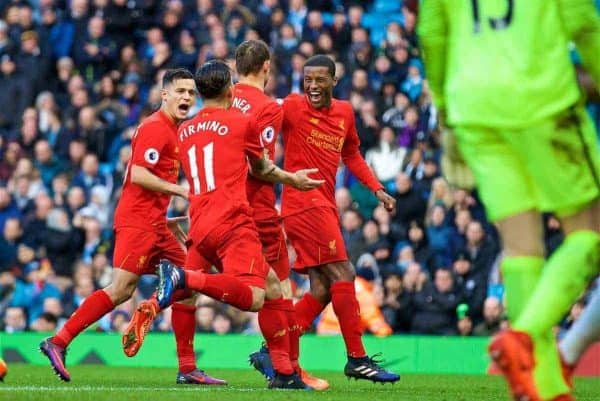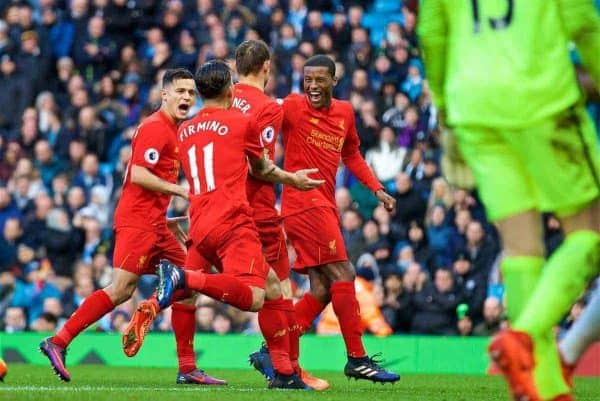 Switching our attention to Liverpool, what have you made of them in 2016/17? Par for the course or over/underperforming?
Par for the course, I'd say. Perhaps even slightly over-performing.
I said at the start of the season I fancied you to finish third or fourth, and you're going to be right in there come the end of the season.
The post-Christmas drop in form and intensity has been very noticeable and the decision not to strengthen the squad in January has most likely cost you a real go at the title.
This may end up a recurring theme while the FSG bean-counters keep your spending in check. If only you could play the top four or five clubs every week, eh? You'd be laughing.
Where do you see the key battles taking place on Saturday?
Our central defence for sure. We lack pace, therefore we will play very deep and give away territory and possession. It will then be up to your creative players and speed merchants to get behind us.
Very similar to December's game actually, although I wouldn't be surprised if we switched to a back five.
Playing so deep, I'm not sure we'll get enough support up to Lukaku to trouble your back line.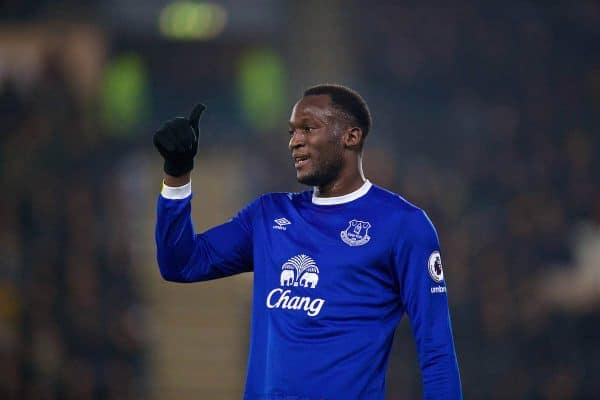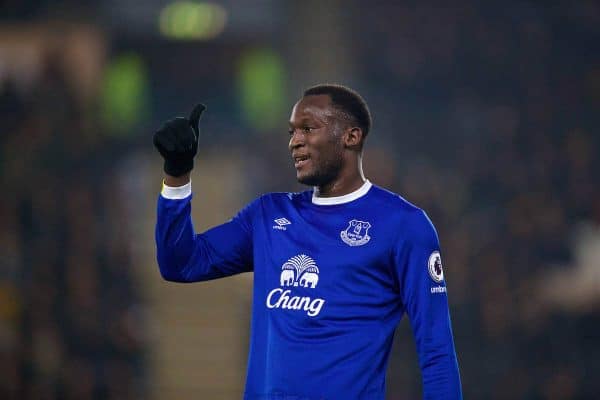 Finally, I need two predictions: how will Saturday's game pan out, and where will both sides finish in May?
An Everton win, obviously….christ, we need one!
Seriously, though, I expect a much narrower Liverpool win than the last two but I hold out a reasonable amount of hope for a hard-fought draw.
As for the end-of-season predictions: Liverpool 4th, Everton 7th.