In the first of a three-part series, Bundesliga commentator Keith Costigan looks at defensive signings Liverpool could look to this summer.
It's natural that football managers will often seek to sign players from their homeland, tapping into their resources and knowledge and targeting players they are familiar with.
In much the way Arsene Wenger brought about a French revolution at Arsenal, Gerard Houllier similarly sought players from Ligue 1 during his time at Anfield. After that, Rafa Benitez brought a very Spanish feel to Merseyside.
Even Kenny Dalglish favoured British signings during his time in charge at Anfield.
So far Jurgen Klopp has also favoured players from his native Germany; signing Bundesliga-based Joel Matip, Loris Karius, Ragnar Klavan and Alex Manninger from German clubs. They were all players the manager was familiar with from his time in charge at Dortmund.
There's a fair chance then that Klopp will again return to Germany to strengthen his squad this coming summer, with plenty of players already linked with a move to Merseyside.
Keith Costigan is a Bundesliga commentator for FOX Soccer and provides the first in a three-part series looking at players who Klopp could realistically target.
Loris Karius – Goalkeeper – Liverpool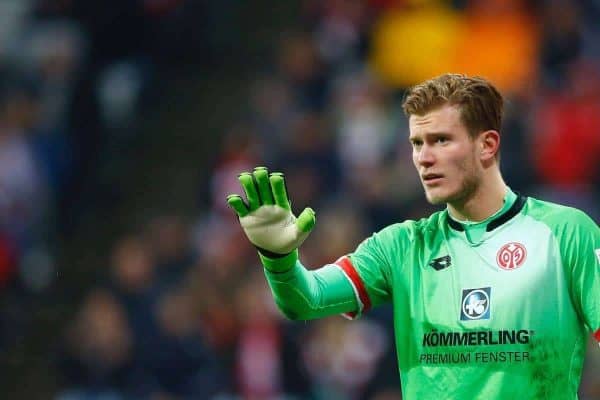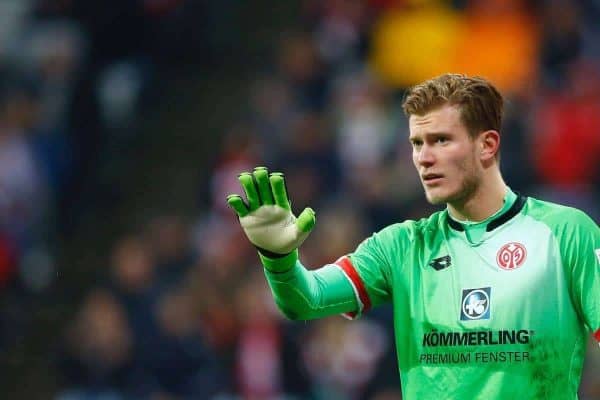 So I start with a player Liverpool have already brought in from Bundesliga. Why? After covering the former Mainz No.1 last season I am convinced Liverpool have signed the most talented young German keeper available.
While he may have struggled in a few of his games early in the campaign the reality is that Karius is still just 23 years old and has a wonderful future ahead of him.
Most of the expert analysis on Karius has come from English pundits who haven't seen Karius perform over a long period of time and are basing their assessments on a small sample size of games. The Premier League can be difficult to come in and perform at a high level immediately and it would be foolish for the club, or any fan for that matter, to write Karius off.
Bernd Leno – Goalkeeper – Bayer Leverkusen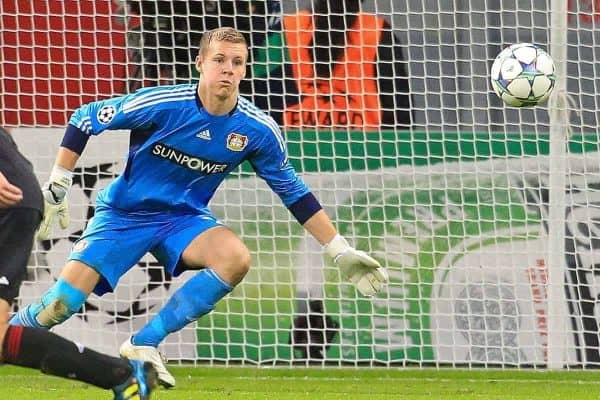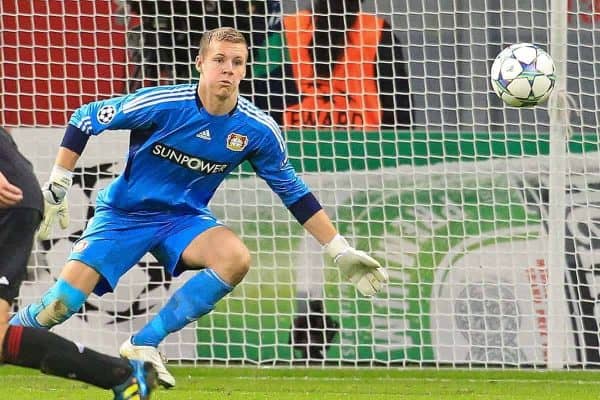 When Manuel Neuer went down injured before the last international break it was Bayer Leverkusen stopper Bernd Leno who took his place in the German starting line up. He is just 25 years old and very highly regarded in Germany for his ability with the ball at his feet.
I still believe that Karius will eventually have the better career between these two talented goalkeepers but Leno's stock is certainly higher at the moment in his native country. A quick search of his name on the internet will show that despite his obvious talent he is prone to some high-profile blunders and I can't see Klopp making a move for him to replace Karius or Mignolet.
Said Kolasinac – Left-back – Schalke 04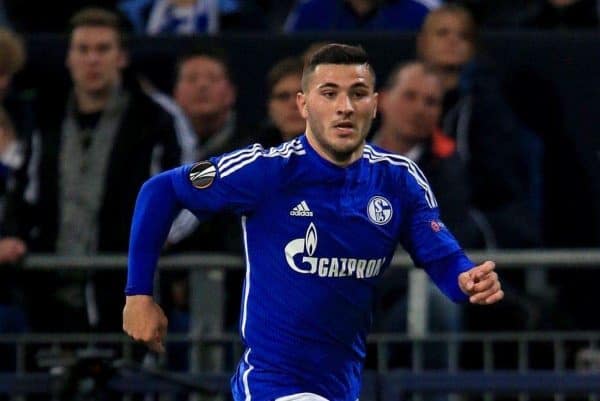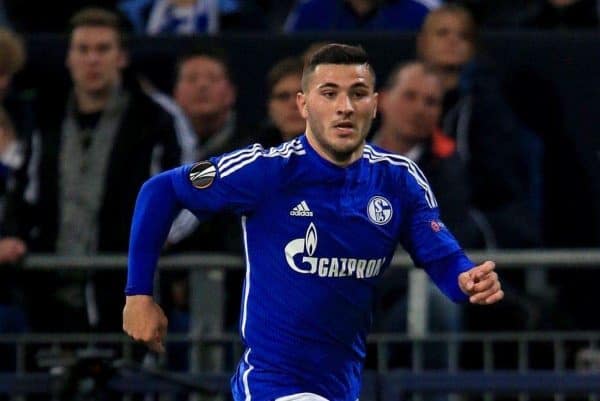 Kolasinac started this season expected to fight for playing time with Chelsea outcast Baba Rahmann at Schalke but he has made the left wing-back position his own in Gelsenkirchen with some dynamic displays.
He has a tremendous engine and loves to get forward – but more importantly, he is also an excellent defender.
The two performances that really stand out this season were his defensive displays in nullifying the attacking threats of Arjen Robben and Christian Pulisic; Robben was visibly frustrated by Kolasnic's aggressive defensive display.
The 23-year-old Bosnia and Herzegovina international is out of contract at the end of the season so wouldn't command a fee but Liverpool will face stiff competition for his signature. He is also attracting interest from Chelsea and Juventus among others.
Jonas Hector – Left-back/central midfield – Cologne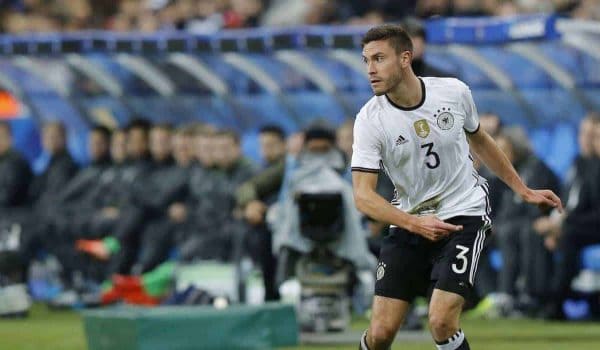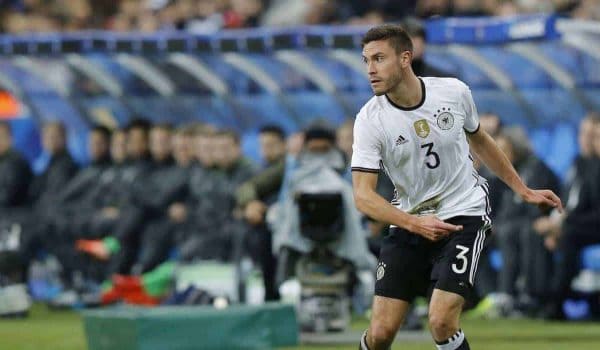 If Liverpool are unable to secure the signature of Kolasinac, Jonas Hector would not be a bad fallback option in this role. The German international is a steady defender who never seems to get flustered in difficult situations.
Hector has the ability to get forward but is more of a regular left-back than a marauding attacking full back that seems more suited to Klopp's attacking system. He also has the ability to fill in as a central midfielder but if Liverpool do move for the Cologne star he would likely be only used as a fullback.
Benjamin Henrichs – Right-back – Bayer Leverkusen
Liverpool have a very talented young right-back in Trent Alexander Arnold on the cusp of breaking into the first team and a very steady Nathaniel Clyne in the starting 11, but if Klopp feels the need to add another quality full back to the squad then Benjamin Henrichs would fit the bill perfectly.
Henrichs is just 20 years old but is already a full German international after some excellent performances for Bayer Leverkusen since his debut in 2015.
Despite his young age, Henrichs is a confident player who loves to go forward, but like Kolasinac as a left-back, he also has good defensive ability in 1v1 situations. He has also shown versatility recently by playing at left-back as well.
Jeremy Toljan – Right-back – Hoffenheim
Jeremy Toljan is a German youth international who is having a breakout campaign playing as a right wing-back for Hoffenheim.
Toljan is very good with the ball at his feet and likes to get forward but has also shown a strong defensive awareness when he is asked to connect defensively with his centre backs.
At just 22, Toljan is a player that will continue to get better but would probably want guarantees of a starting position to make such a big move, something Liverpool couldn't offer with Clyne and TAA already expected to battle it out for that role next year. He is supposedly on the radar of other English clubs.
Andreas Christensen – Centre-back – Borussia Mönchengladbach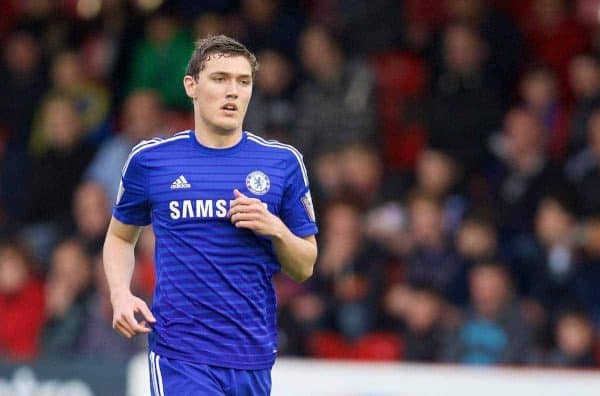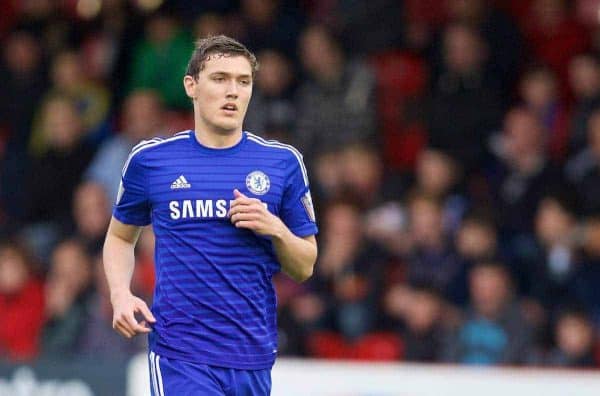 This may be a controversial one as Christensen is still a Chelsea player who is completing the second year of a loan spell at Borussia Monchengladbach.
Christensen is another defender who is a strong presence in the air and also comfortable playing out of the back. His versatility has seen him play as one of two centre-backs or as one of a back three and his level of performer in both systems has been high.
It's rumoured that Conte wants the 20-year-old Dane back at Stamford Bridge but if he is made available for transfer he would certainly enhance the defensive options for Liverpool.
Willi Orban – Centre-back – RB Leipzig
Willi Orban is a 24-year-old centre-back whose form has played a big part in the success of RB Leipzig's success this season. He is a defender who is used to playing a high line as RB Leipzig play a very similar style to the one Klopp likes Liverpool to play.
He is strong in the challenge and is also an aerial threat on attacking set pieces. Ragnar Klavan has played a number of games this season without ever being realistically seen as a long-term starter in the first team but that would not be the case with Orban.
Leipzig upset a lot of Kaiserslautern fans when they bought the defender from their club two years ago and are unlikely to let Orban go without a fight but he would represent an upgrade on some of the defensive options Liverpool have at the moment.
Niklas Stark – Centre-back/Defensive midfield – Hertha BSC
Niclas Stark currently plays as a defensive midfielder for Hertha Berlin but has played as centre-back at German Youth levels and first the profiles of the kind of centre-back that suits Klopp's system.
Stark is comfortable in possession having played as a defensive midfielder and is very comfortable with the ball at his feet.
He is a towering figure that would also help Liverpool defensively on set pieces and against teams that offer a more direct approach. The fact that he could also fill in as a defensive presence in midfield means adding someone like Stark could prove to be a shrewd piece of business for Klopp.
Jonathan Tah – Centre-back – Bayer Leverkusen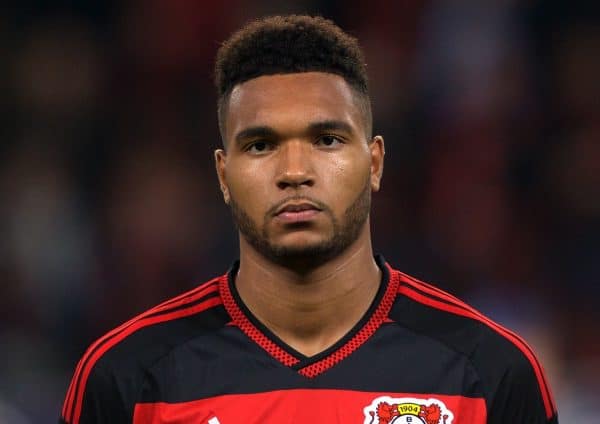 Aged just 21, Jonathan Tah is already a full international that with over 60 Bundesliga appearances for Bayer Leverkusen.
Under Roger Schmidt (recently sacked) Leverkusen played a high pressing game similar to that of a Klopp-coached team, meaning Tah found himself playing a very high defensive line and it is a role he excelled in.
Tah is very comfortable defending in open spaces and isn't afraid to cover the wide areas when the fullback goes forward.
He is also very comfortable with the ball at his feet and his passing range allows him to play entry passes to midfield at a very high level.
Although a towering presence Tah still needs to be more of a physical presence in aerial situations so it might take him a while to get used to the Premier League but his overall ability means he would be an excellent signing if Leverkusen decided to cash in on the young International.
Benedikt Howedes – Centre-back – Schalke 04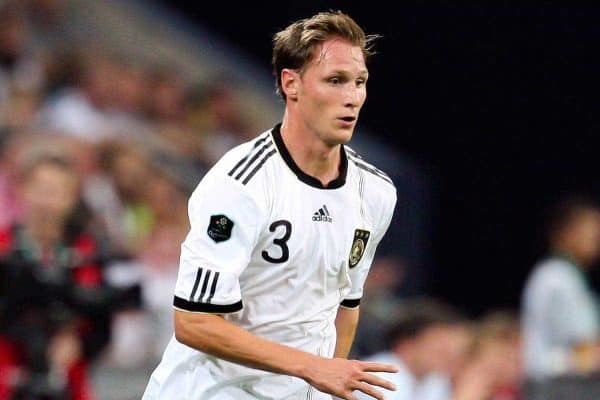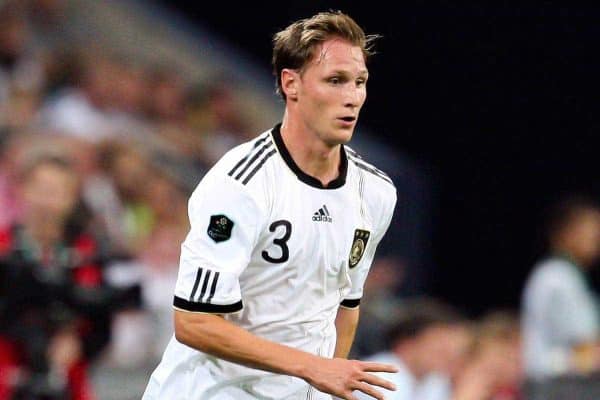 Howedes is considered the face of Schalke and unlikely to leave the club he has played over 200 times for, but if the club again fail to secure Champion's League football he might be at least swayed to consider his options.
At 29 he is in the prime of his career and would also add incredible leadership qualities to the Liverpool dressing room.
Strong in the air and very good with the ball at his feet, Howedes has the ability to play in all four defensive positions but is best utilised as a centre-back.
His recent performance against Dortmund in the Revier derby showcased both his defensive abilities and leadership qualities as he helped his side battle back form a goal down to get a share of the spoils against their closest rivals.
A signing like Howedes would not only give Liverpool depth in midfield, it would give the defensive unit a real leader to build around for the next few seasons.
Benjamin Hubner – Left sided centre-back – Hoffenheim
At 27 years of age, Benjamin Hubner is a late bloomer when it comes to making a name for himself in the Bundesliga.
After a solid season at Ingolstadt, Julian Nagelsmann signed the left-footed centre-back and he employed him on the left side of a back three that has the second best defensive record in the Bundesliga.
Hubner is very comfortable going out into wide area and defending and his ability in 1v1 situations is very good.
Hoffenheim also continually play out of the back so Hubner would have no trouble with being asked to do the same at Liverpool his defensive teammate Niklas Sule has taken most of the plaudits this season for Hoffenheim and already agreed a deal to sign for Bayern Munich, but Hubner has been just as important in Hoffenheim's amazing turnaround this season.
Hubner would offer good balance and quality competition for Dejan Lovren in that left centre-back role should Liverpool decide to make a move for him.