Dejan Lovren's shocking performance in Liverpool's 2-1 loss at home to Crystal Palace highlighted the need for summer defensive recruits.
Two goals from old boy Christian Benteke delivered a major blow to the Reds' top-four hopes at Anfield on Sunday, cancelling out a beauty of a free-kick from Philippe Coutinho.
After a seven-game unbeaten run, this was a frustrating result for Jurgen Klopp's squad, but not an unpredictable one, given their performances against more robust, battling sides this season.
The manner of Liverpool's collapse, however, is a bitter reality ahead of the final four-game stretch.
Klopp will be clinging to the hope that improvement against Watford, Southampton, West Ham and Middlesbrough can still ensure a place in next season's Champions League.
But this display should inform his plans for the summer transfer window either way, with Lovren's letdown an indication of why defence should be a priority ahead of 2017/18.
Mamadou Sakho's Controversial Return

Benteke was not the only Liverpool alumni making his return to Anfield on Sunday, with the Palace brigade including many former Reds.
On the touchline, Sammy Lee prowled alongside Sam Allardyce and Kevin Keen, Kenny Dalglish's former first-team coach, and Zak Iqbal, Ryland Morgans and Chris Morgan manned the fitness staff.
Martin Kelly made his 101st Premier League appearance at centre-back alongside James Tomkins, while Mamadou Sakho took up a place on the bench, despite being ineligible for the clash.
It was Sakho's presence that was the most controversial, with the France international still on Liverpool's books but with little hope of returning, after being frozen out by Klopp last summer.
The 27-year-old admitted it would be a "strange" situation for him before the game, concluding that "maybe this should be a case of 'may the best team win'."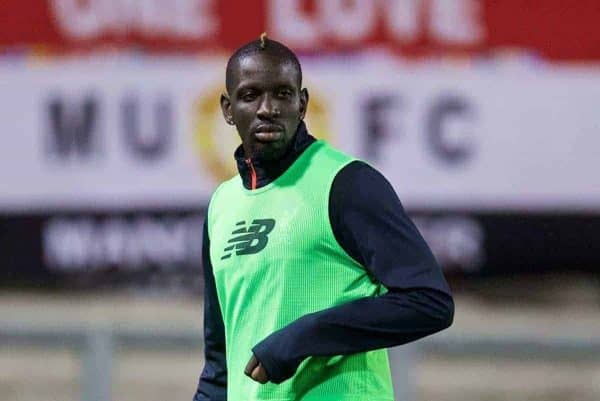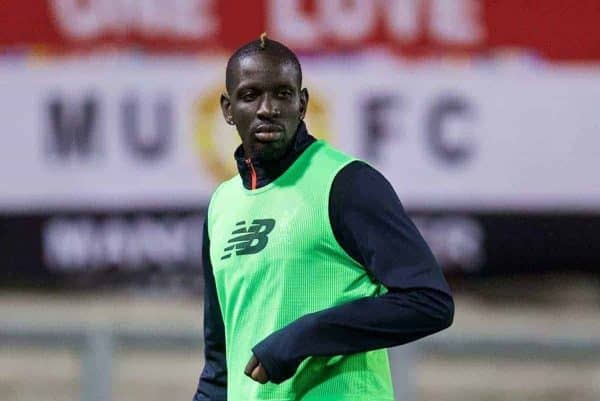 Sakho is, for all intents and purposes, no longer a Liverpool player, with Napoli, Southampton and Roma all circling ahead of a summer window that his parent club hope will lead to a £30 million move.
But if there was any confusion as to Klopp's long-term stance over the defender, his involvement in celebrations for Benteke's equaliser arguably sealed his fate.
His long, drawn-out handshake with the burly centre-forward, in front of the Liverpool bench, was debatable in its intent but unequivocally ill-advised given the context.
Sakho is an unshakeably passionate player, and it would have been out of character for him not to celebrate, particularly having stressed before the trip to Anfield that "I'm part of a team, and it's the team that matters."
However, this served as an emphatic statement of his place in the Liverpool squad, which is somewhat frustrating given the fragility of the left side of Klopp's defence.
Liverpool's Dodgy Left Side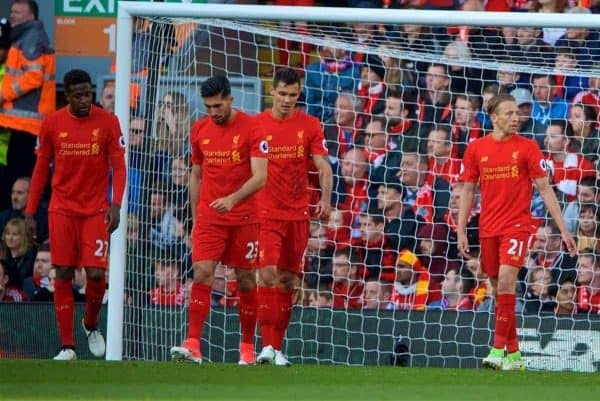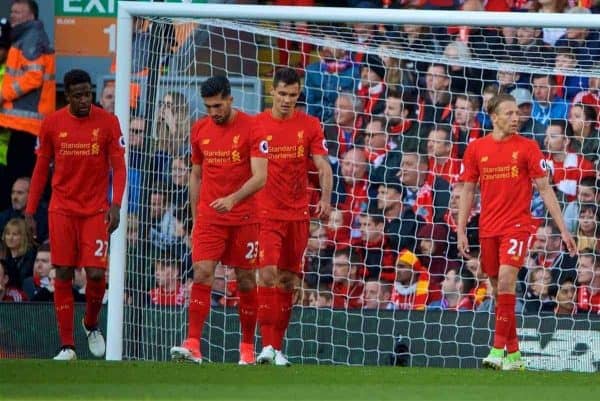 Speaking after the game, Allardyce provided a pitch-perfect assessment of Liverpool's defensive failings, using the buildup to Benteke's goal as a prime example.
It was a simple, lofted ball from Palace right-back Joel Ward that exploited the Reds' back line, with Lovren caught out of position as Yohan Cabaye surged behind delivering the cross for Benteke to tap home.
"Liverpool at home play a superbly attacking style of football. Which means both full-backs go right up the pitch, and it's very similar to Arsenal, Matip and Lovren are very exposed," Allardyce explained.
"And because they're exposed in that position if you get the right runners in behind, they're two big men who don't like turning and running back towards their own goal.
"This is exactly where Yohan Cabaye came in today, the ball over Lovren's head completely left those two centre-halves for dead."
This was not a one-off occurrence, either, with Lovren in particular continually exposed for his lax approach, leading to a series of ill-judged lunges.
One mistimed tackle allowed Andros Townsend in behind on 73 minutes, with James Milner needing to track back and concede the corner that gifted Benteke his second and Palace's winner.
This imbalance between Milner's adventurous attacking remit and Lovren's absent-minded defensive play saw the Reds undermined throughout.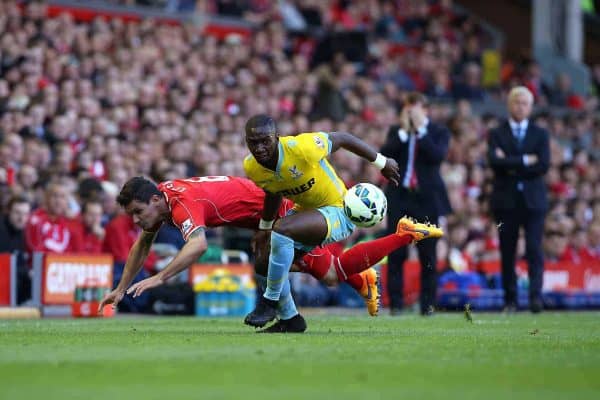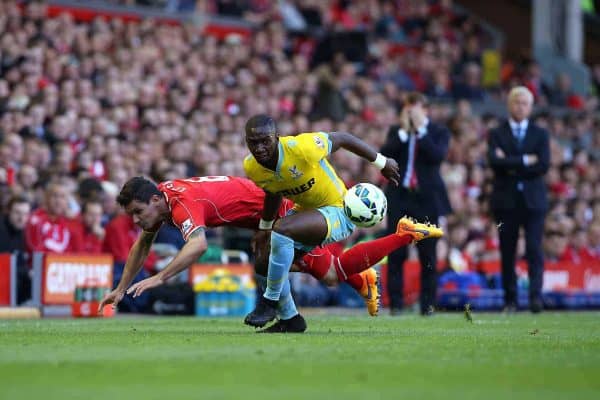 For Lovren, who suffered a similar fate at the hands of Yannick Bolasie on the final day of the 2014/15, it was a familiar afternoon, and this is a worrying stasis for the Reds.
That the 27-year-old is close to agreeing a new long-term contract with Liverpool is troubling, as are suggestions that Klopp is content with Milner as his first-choice left-back going into 2017/18.
While it would be knee-jerk to call for a defensive overhaul after one defeat, that these are hallmarks of the Reds' game clear to the opposition warrants one.
Solving Liverpool's Defensive Issues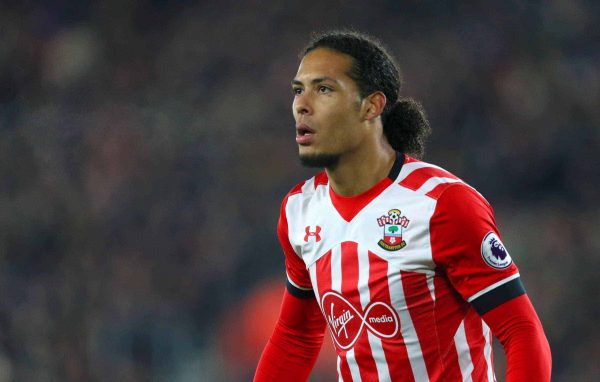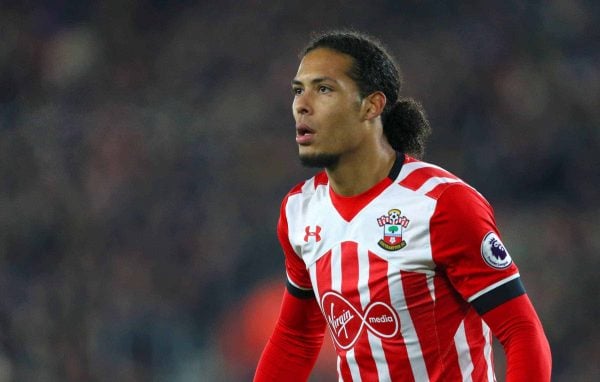 Liverpool's summer shopping list is setting up to be an ambitious one, with Virgil van Dijk, Kalidou Koulibaly, Ryan Sessegnon, Naby Keita, Alex Oxlade-Chamberlain and Julian Brandt the key targets.
Two names within that six-man group highlight one of Klopp's biggest priorities: signing a top-level, leading centre-back.
Both Van Dijk and Koulibaly fit the mould as a dominant presence at the back, and the in-demand Southampton defender in particular would arrive as an immediate solution for the Reds.
Van Dijk would be an ideal signing, and given he operates on the left side of the centre-back pairing, could slot in as partner to Joel Matip, if the latter can remain fit.
Signing one player would not necessarily solve Liverpool's defensive frailties, but ironically, Sakho's impact on loan at Palace—four clean sheets in seven games—suggests this is a possibility; ideally, though, two or three would arrive.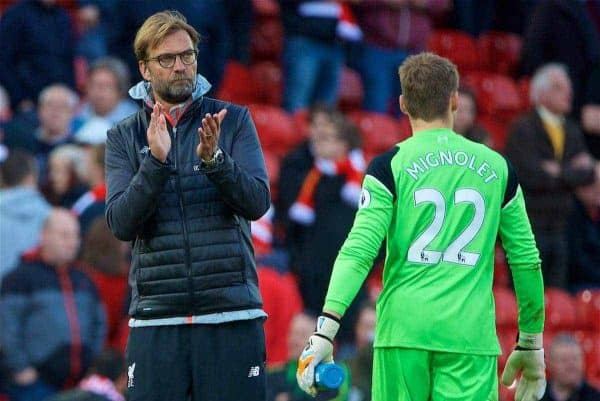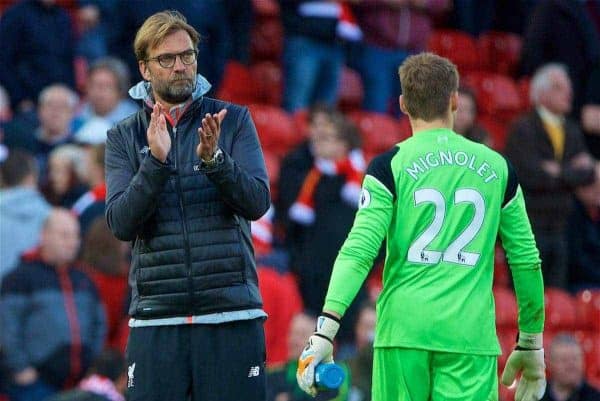 It won't be easy to convince Van Dijk—or Koulibaly for that matter—to make the move to Merseyside, however, without the incentive of Champions League football.
Sunday's loss to Palace saw the Reds' hopes of finishing in the top four take a blow, but they are not beyond salvaging, with four favourable fixtures to come, in theory.
But that Klopp will be relying on Lovren to help drag his side across the line between now and May is a miserable paradox.