Jurgen Klopp has stressed he will once again focus on a players' commitment and character as he plots to add to his Liverpool squad.
Klopp spoke to each of his prospective signings before sanctioning their arrivals last summer, and this has clearly paid dividends.
The likes of Georginio Wijnaldum and Sadio Mane not only possess the requisite quality, but also the determination and team spirit Klopp demands from his high-intensity system.
And ahead of another transfer window where the Reds are expected to spend heavily, Klopp will take the same approach, believing it imperative to the success of a signing.
Speaking to Spanish publication Marca this week, Klopp explained his "responsibility" in ensuring the club's spending is justified.
"When I sign a player I tell them that at least 50 percent of their success if my responsibility and 50 percent is theirs," he said.
"Furthermore, I always say that I never know if a player is a great player until I know if he is a good or bad person.
"That's because he could be a genius, but if he only helps me in three games a year and then causes me problems in the rest of the matches…[it will be a problem]."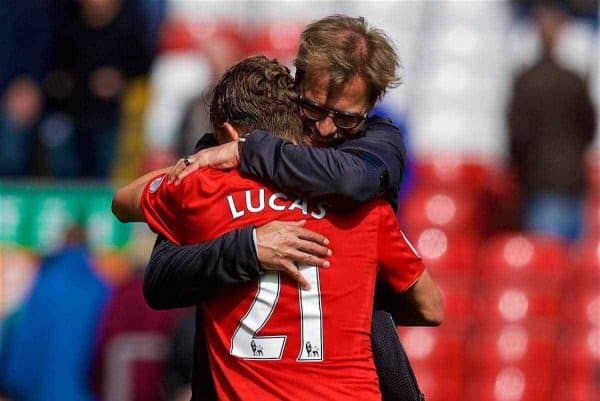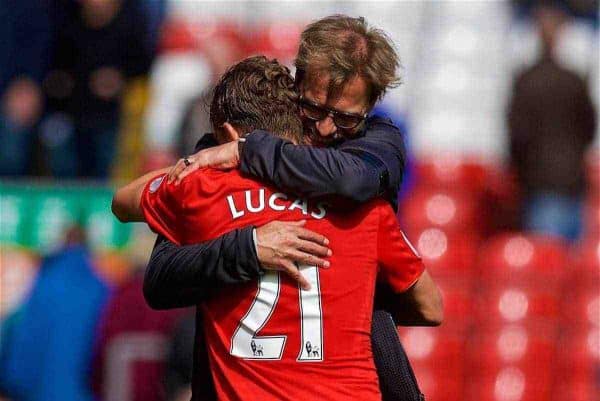 This is a factor difficult to gauge for supporters when highlighting their ideal summer signings, as body language is a grey area.
For Klopp, putting the hours in on and off the pitch is crucial, as well as adopting a positive attitude away from the club, and striving for improvement.
"Looking at the example of Ronaldo and Messi: Ronaldo, for example, fascinates everybody," he continued.
"But I'm sure that later on he works harder than anybody.
"The game has its rules and we all must try to understand them; you can then apply these rules to your private life."
It is clear that application is essential for thriving under Klopp, with the likes of James Milner, Jordan Henderson and Adam Lallana becoming key players for the German.
And it may explain why Mamadou Sakho and Mario Balotelli, among others, have been frozen out since Klopp's arrival—despite the consternation of some supporters.
For Klopp, attitude is everything, and any summer targets will need to pass the 49-year-old's stringent test of character being convincing him they are worthy.