Jurgen Klopp has provided a brief update on Sadio Mane's knee injury, admitting the club is still "not 100 percent clear" on the winger's layoff.
Mane was forced off the field during Liverpool's 3-1 win over Everton on Saturday, casting a cloud over the triumph of the Merseyside derby.
Addressing reporters on Tuesday, Klopp revealed that results of a scan on Mane's injury were still not available.
"It's not 100 percent clear," he explained as he previewed the Reds' clash with Bournemouth.
"Of course the assessment, the scan, we have to wait until the knee is not that swollen anymore.
"One thing I can say for sure is he is not available for tomorrow. For the rest, we have to see.
"It's not very positive, but I cannot say what it is exactly. We have to wait."
The results of a scan are expected to be revealed on Tuesday afternoon.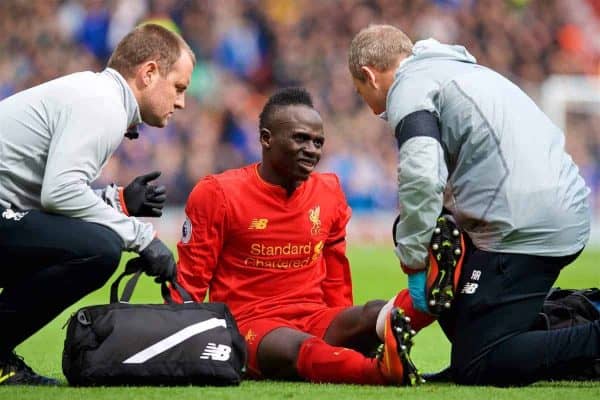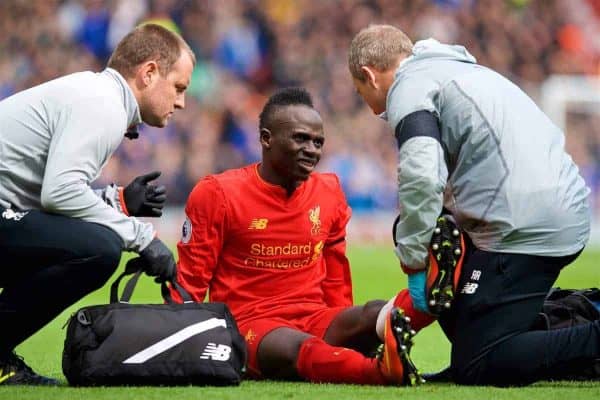 Asked later about Mane's injury, the manager admitted he could be ruled out of the rest of the season, saying: "It's possible."
Asked about how Liverpool's form dipped in Mane's absence in January, Klopp said: "Everyone would miss Sadio. Southampton probably still miss him, Red Bull Salzburg miss him….
"[January] was such a hard moment in general, it was not the freshest moment of the season. Then missing Sadio, plus missing Phil [Coutinho], it was not perfect.
"It is not about playing perfect football now, it's about results."
Asked about the options in Mane's absence, Klopp said that one option was to play James Milner in a 'wing' position.
Meanwhile, Jordan Henderson and Adam Lallana are also ruled out of Wednesday's game.