Liverpool will play A-League premiers Sydney FC in a post-season friendly in Australia, to mark the club's 125th anniversary in May.
The Reds will fly to New South Wales directly after their final game of the Premier League campaign, to take on Sydney FC at the ANZ Stadium on May 24.
With the club celebrating the 125th anniversary of its inception on June 3, this provides an opportunity to toast the occasion, with Liverpool confirming "the historic milestone will be marked with activities around this special friendly."
This will be the first time Liverpool have played a post-season friendly since 2014, when they flew to Dublin to play Shamrock Rovers at the Aviva Stadium.
It had been previously claimed that the Reds would not make the trip to Australia this summer, but the opportunity was clearly too lucrative to turn down.
Jurgen Klopp's side will return to the other side of the globe for their pre-season tour in July, where they will take part in the Premier League Asia Trophy in Hong Kong.
Their remaining warmup friendlies are likely to take place in Europe, with suggestions the Reds could play Bayern Munich and Hertha Berlin, while domestic clashes are to be expected too.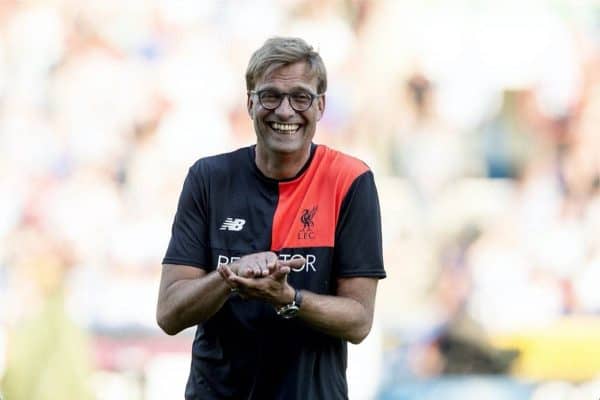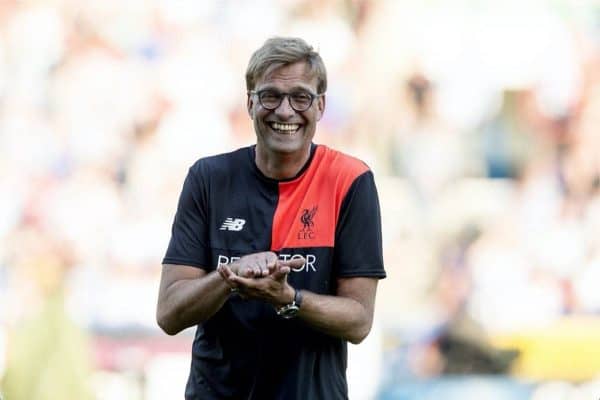 Speaking on the announcement of Liverpool's post-season friendly, Klopp revealed he was relishing the chance to meet the club's Australian contingent.
"It will be my first time in Australia and we're really looking forward to it," he said.
"You play in Premier League away games and there are always a lot of fans there. Then you can have a little imagination of how big the club is.
"Then we were in the USA last year and you felt 'OK, obviously there are a lot of supporters too!' You need to feel it.
"All the people who did trips like this in the past told me: 'When you go to another country you really see how big the club is.'
"For all of us, it's exciting to see how many LFC fans are already there.
"I know it's difficult for them to watch games, with the time difference and all that stuff, getting up at night or whenever.
"But they really want to be close to the club—so it's our job to show yes, we are really close."
General admission tickets for the friendly will be on sale from 11am AEST on Wednesday April 12 via www.ticketek.com.au/lfc.
Local official supporters' clubs and official members will receive an email on Tuesday April 11 about a priority pre-sale.