Kevin Stewart has been marginalised this season and he won't feature again in 2016/17 after undergoing surgery on a hernia problem.
Having broken into the first-team set-up under Jurgen Klopp as an alternative option in defensive midfield, Kevin Stewart would have been hoping for considerable game time this season.
With Jordan Henderson the first pick in holding midfield and Lucas Leiva re-deployed as a centre-back, there could well have been plenty of minutes on the pitch to go around for Stewart—but it hasn't happened that way, leaving his future up in the air.
Now, the Liverpool Echo reports he'll miss the remainder of this campaign after going under the knife.
While there's no suggestion of it being a long-term issue to trouble the midfielder into next season, the reality is that at 23 years of age, Stewart hasn't been prevalent enough in Klopp's plans to think he might suddenly force his way back into the picture.
It will be a disappointment to the midfielder, given he featured heavily in pre-season and enjoyed a particularly fine performance against Barcelona at Wembley.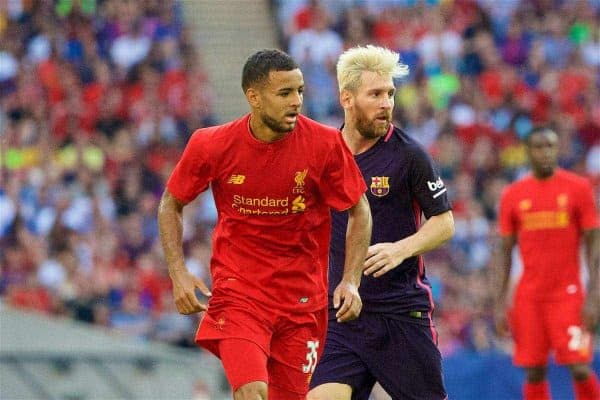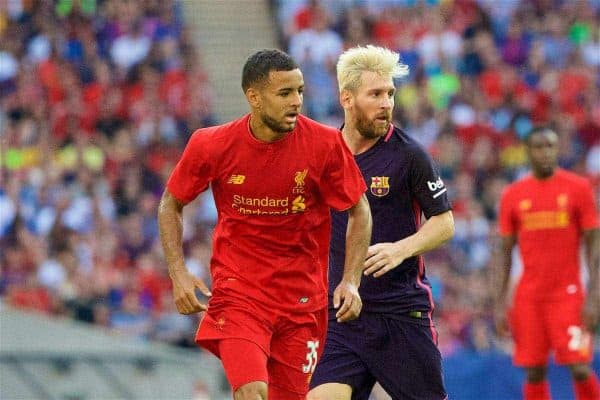 Stewart has featured only four times off the bench in the Premier League this season, three of which lasted two minutes or less and all of which came in August or September. Even with Henderson injured, Stewart has only made the bench once since mid-January for a league match, while his last cup action came against Plymouth on January 18.
The former Spurs youngster signed a five-year contract in November, indicating Liverpool saw a role for him going forward, but with no loan move materialising in January he has been restricted to under-23 action for the majority of this season.
Liverpool might have more games to go around next year if they qualify for Europe, but a fit-again Henderson and the omnipresent threat of signing another more experienced player—in senior football terms, not necessarily in age—could again mean Stewart is nudged down the order of preference.
Assuming Stewart recovers full fitness after his surgery and still sees his long-term future at Anfield, a season-long loan to a Premier League must be considered the best option for 17/18, where he can then showcase the aggressive qualities which first helped catch Klopp's eye on a more regular basis.