Liverpool's frustrating draw with Bournemouth saw the Reds fall foul of familiar problems which continue to undermine further progress under Jurgen Klopp.
It's now at the stage where it's just depressing, rather than infuriating, to see the Reds come unstuck through the same old problems.
While sizeable strides have clearly been made this season – evidenced by our league position – gifting goals and surrendering points through the same tiresome issues have prevented an even better season playing out.
That this is the case is unbelievably frustrating, especially with the well-documented problems showing no signs of going away.
1. Failure to defend set-pieces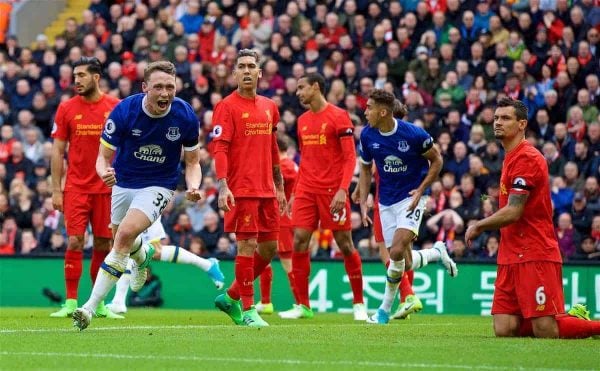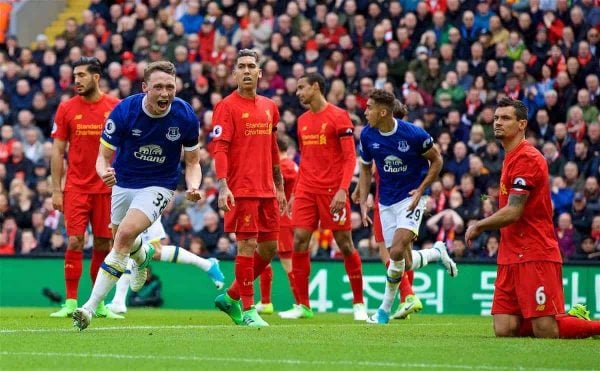 The most infuriating feature on this list is Liverpool's continuous inability to defend set-pieces because it's the most basic of all.
It requires the simplest fundamentals of defending in marking and competing, yet is something Klopp's men just cannot do.
There is a lack of heart to battle and win aerial and physical duels, and combined with questionable desire to stand strong, take responsibility and clear lines decisively, it's no wonder we have problems.
There's also a painful lack of organisation in such moments, with the absence of a Jamie Carragher-like scream to bark instructions and marshal the defensive set-up particularly noticeable.
Liverpool have shipped 11 goals from set-pieces this season, with the Reds having also conceded the highest portion of set-piece goals at home in the top-flight.
Klopp insisted his team are working hard to rectify it after seeing Everton equalise from a corner in the derby, but it has gone on for so long that you wonder whether it's actually possible to fix.
2. Constant changing of the centre-back partnership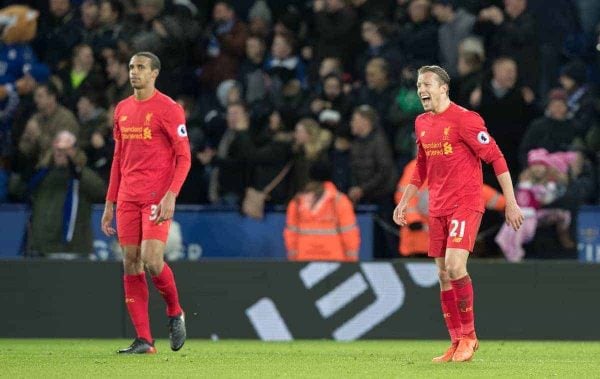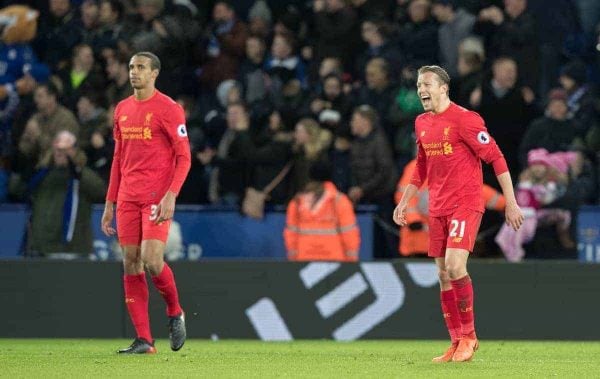 A successful team is always built on rock-solid foundations in defence, with a reliable, consistent central pairing crucial to providing the bedrock of the side.
But this key fundamental is missing at Anfield, with the lack of continuity at centre-back, mainly due to injuries, having proven costly throughout the campaign.
The Reds have looked best defensively – dare I even say impressive – with Joel Matip and Dejan Lovren together, but the duo have suffered a staggering 12 injuries combined this season which has prevented consistency and stability from being established.
This was typified in Matip having to make way against Bournemouth after a superb performance alongside Lovren in nullifying Romelu Lukaku in the Merseyside derby.
When the first choice pair aren't in tandem and play alongside either Ragnar Klavan or Lucas instead, the duo and the backline as a collective suffer, as shown in Wednesday's draw.
Though Matip has shown his class and Lovren has proven a suitable partner, Klopp may have to find two more reliable centre-halves to provide the stability needed.
3. The Goalkeeper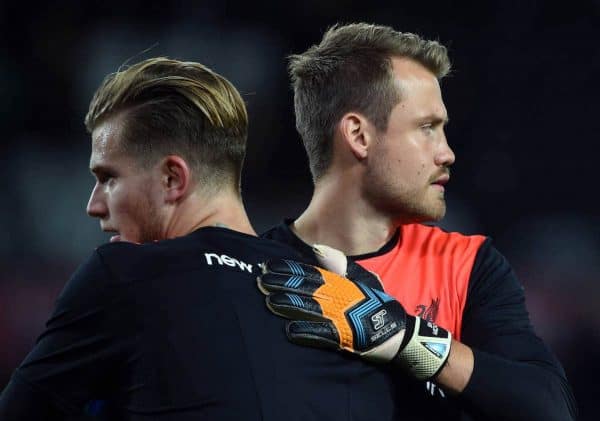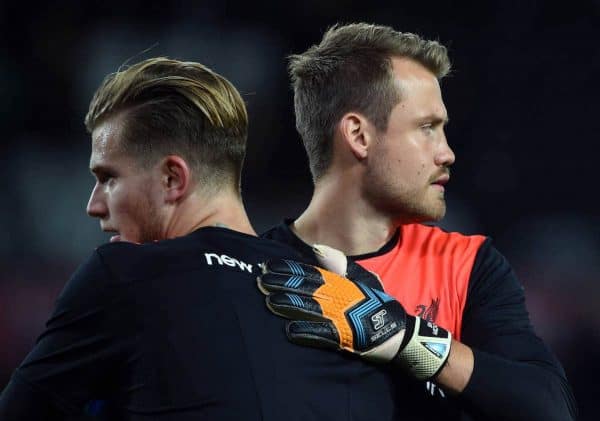 Even more important than the need for a trusted centre-back pairing is that for a reliable, confidence-inspiring goalkeeper – something else the Reds miss.
The situation with shot-stoppers has been a mess for a numerous seasons, and the uncertainty in the position continues to undermine any defensive progress being made.
Simon Mignolet has consistently proved that he is not the answer to Liverpool's search for a long-term No.1.
The Belgian's poor footwork and distribution spreads nervousness throughout the team, while his failure to command his area and sweep up behind his defence only adds to the defensive woes.
There's still time ahead for Loris Karius, but if Klopp isn't prepared to stick with his compatriot, can he genuinely go on to become the No.1 as initially envisaged?
As a result, Liverpool have two 'keepers who can't provide what's needed, which really is poor given the opportunity had to rectify the situation.
Until it's sorted, it will continue to prove costly.
4. Injuries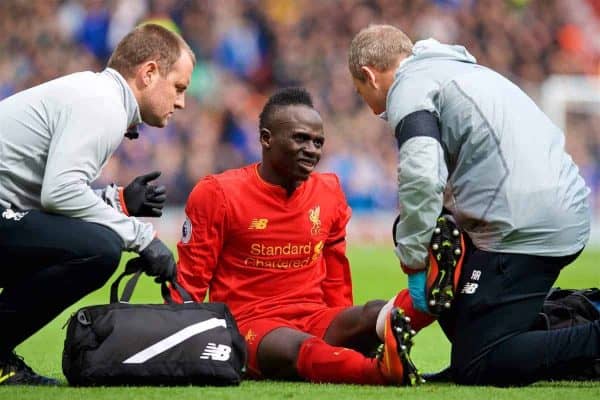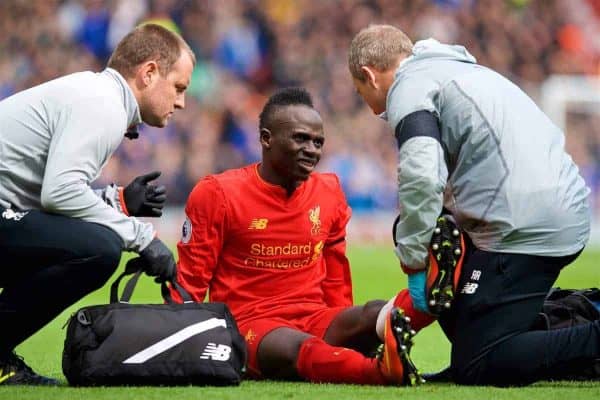 It's difficult to know whether Liverpool have just been unlucky or have caused all their own problems with injuries this season.
Regardless of what it is, what can't be denied is how badly the Reds have been impacted.
Our analysis showed Liverpool have suffered more injuries than in any of the last eight campaigns, a staggering statistic given we've played far fewer games.
It's frustrating enough that this has been the case, but it's been made even worse given so many have come to key players, severely impacting on performances and results while leaving Klopp short of quality.
Karius and Matip were forced to miss the start of the season, while Philippe Coutinho's ankle injury kept him out for an intense Christmas and new year period.
Now Klopp is without three key men in Jordan Henderson, Adam Lallana and Sadio Mane at a vital time, with the team unsurprisingly suffering in the absence of the key trio.
That's even before considering the extended absences Daniel Sturridge, Danny Ings and Marko Grujic, who would all have featured more than they have had they been fit.
This has certainly made life more difficult for Klopp and has stalled Liverpool's progress. Is there a cause for this? And does Klopp's approach need tweaking?
5. Klopp's use of subs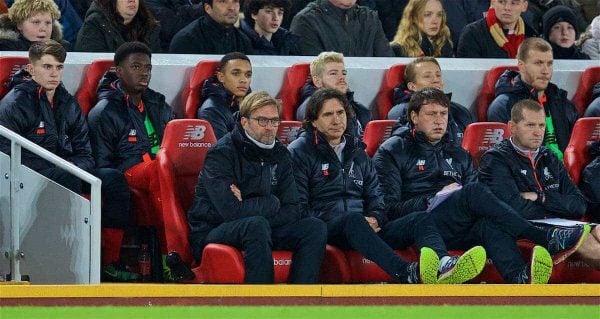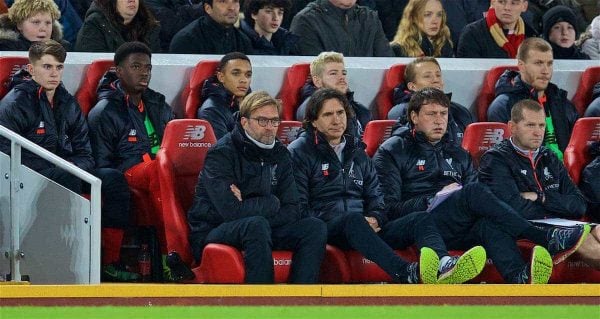 The positive aspects of Klopp's management have far outweighed the negatives during his time at Anfield, but one feature that has caused problems is his use of substitutions.
Too often the manager has been reactive rather than proactive in his changes, introducing fresh legs too late or even not at all – like at Sunderland back in January – which has done little to help prevent injuries.
On other occasions, Klopp's changes have proved detrimental, like against Bournemouth as his 3-5-2 switch derailed his side's momentum and instead provided the Cherries with a route back into the game.
Though Coutinho's sickness forced the change, Trent Alexander-Arnold's youthful legs or Alberto Moreno's freshness could have provided extra athleticism and retained pace from wide to maintain a threat.
It suggests Klopp doesn't trust certain of those at his disposal, which strengthens the need for transfer activity this summer to build a group he can rely on.