Will Snyder takes a look at how Simon Mignolet compares to the Premier League's top goalkeepers, and whether his position should be under threat.
Sometimes, we value what we see above what we should know. This truism is exacerbated by the recency bias, which explains that we credit most the thing we witness most recently.
The corollary, of course, is that we discount most easily the things we witnessed long ago.
As Liverpool supporters, nowhere is the intersection of these ideas more obvious than the way we view our much-maligned goalkeeper, Simon Mignolet.
On any given week, we decry Mignolet's defensive errors, easy saves we think he should have made, poor distribution and 'spotty' decision-making.
We count the number of points the Reds have dropped because of these perceived flaws, and wonder how much higher in the table we would be if only we had an international goalkeeper like David de Gea or Hugo Lloris.
Not to mention Thibaut Courtois (48 international caps), who has consistently beat out Mignolet (17 international caps) to be first choice for Belgium.
But do the facts support what our eyes are telling us? Would Liverpool really be better off if we had somebody else playing between the sticks? As it turns out, probably not.
Defensive Error Rate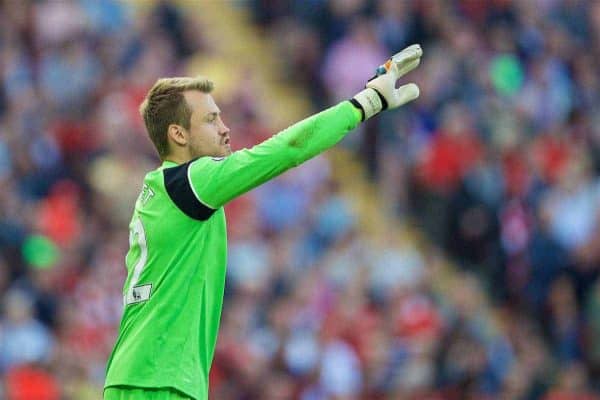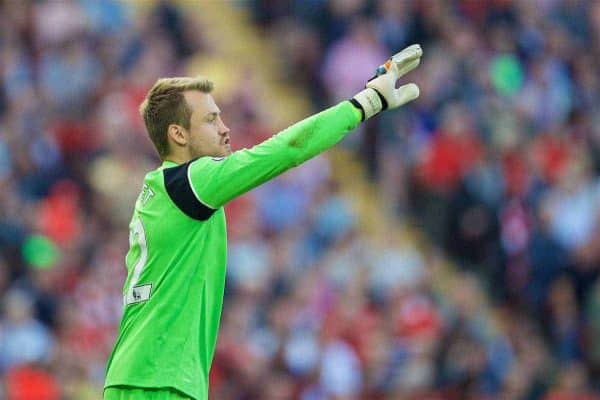 The numbers show that Mignolet is not the defensive calamity we sometimes believe.
Amongst the group of 'elite' 'keepers named above, Mignolet has the lowest average number of Premier league games per defensive error, at one every 24 games.
Chelsea's Courtois is nipping at Mignolet's heels with a rate of 16 games per error, with De Gea clocking in with one every 15.5 and Lloris suffering from an exponentially worse 4.8 per error.
Lloris, Tottenham and France's starting goalkeeper, is thus five times more likely to endanger his team than Mignolet.
Average Saves Per Game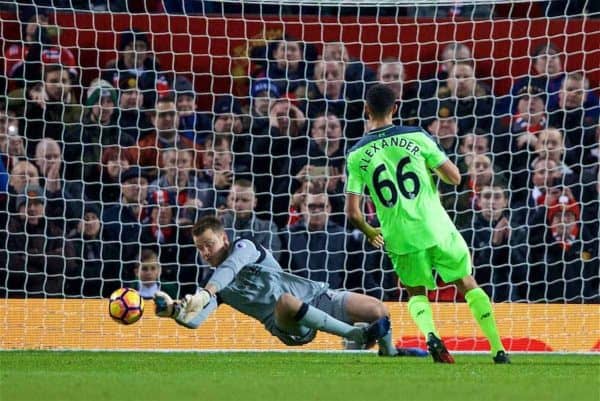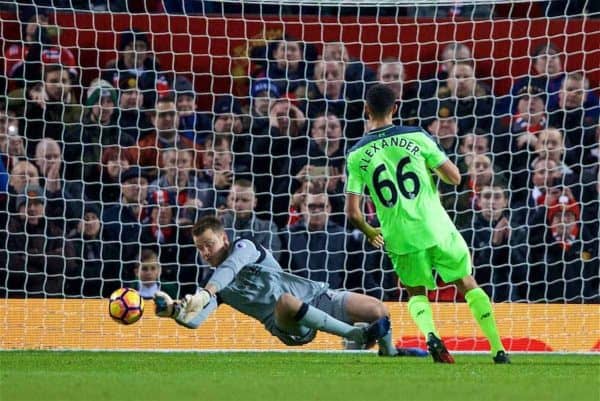 What about the average number of saves Mignolet makes in comparison to those other keepers? As it turns out, he compares favourably there, too.
Of the four goalkeepers in question, only Lloris (1.83 saves per 90 minutes), has a better save average than Mignolet (1.63 per 90).
Both Courtois (1.59 saves per 90) and De Gea (1.52 saves per 90) lag behind.
Saves, of course, translate into fewer goals.
Where Tottenham have managed to keep 15 clean sheets and both Chelsea and United have kept 13, it is fair to wonder whether Liverpool's failure to keep more than eight clean sheets is due not to Mignolet's own formidable save rate but instead to other factors.
Passing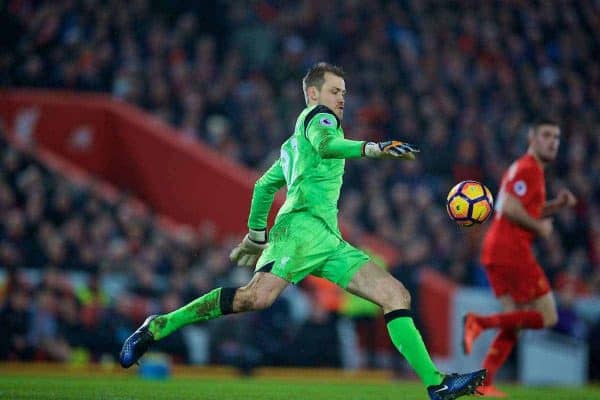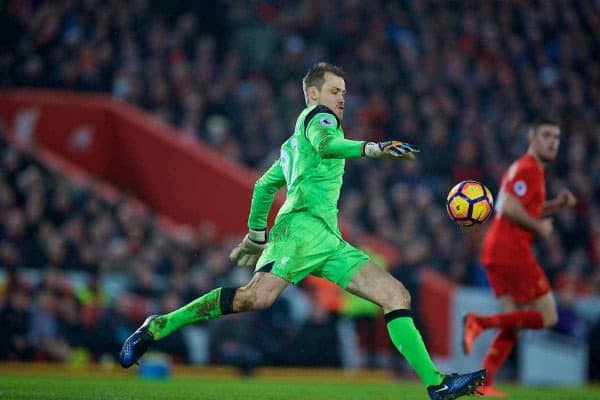 The numbers also show that Mignolet's passing is not the horror-show we perceive.
In comparison with the three 'elite' goalkeepers, Mignolet has a comparable distribution accuracy (65%) to De Gea (66%), although both trail Courtois (70%) and Lloris (75%).
However, even those numbers sell Mignolet short. Based on the average pass length, only De Gea (43.6m) distributes the ball further down the pitch than Mignolet (36.7m), with both Courtois (36.55m) and Lloris (34.82m) often seeking to find closer team-mates.
When combining these passing statistics, we begin to get a fuller picture of Mignolet's passing compared to other 'elite' Premier League goalkeepers.
In short, he distributes slightly less accurately while kicking the ball slightly further. This conclusion leads to a few seemingly simple fixes.
One is for Mignolet to distribute closer to goal. A pass is more likely to succeed when the intended recipient is nearer.
Of course, this will require Mignolet's team-mates to make themselves more available.
However, given that Liverpool lacks a seasoned striker—with apologies to Divock Origi, who is proving adept at this role when he makes his way into the starting lineup—who excels in holdup play like Diego Costa or Romelu Lukaku, this should prove no great hardship.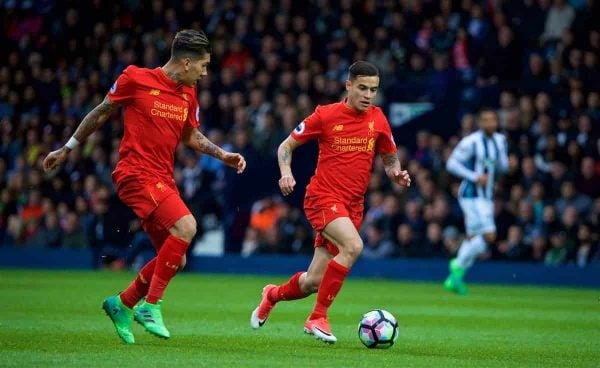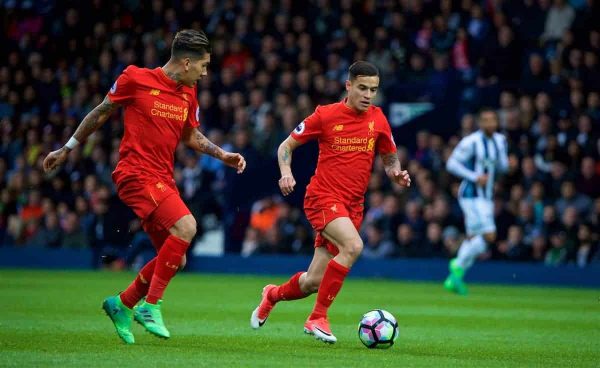 This would have the added benefit of getting the ball sooner to playmakers like Philippe Coutinho and Roberto Firmino, which will enable us to better tug opponents out of shape to our benefit.
As we showed when Sadio Mane was healthy and stretching the lines, the more room we have to manoeuvre, the more effective our attack.
Another way of improving Mignolet's passing might be to avoid giving him the ball under duress; like all goalkeepers, he is most likely to shank passes when under pressure.
Choosing a different outlet, rather than permitting him to be closed down with a late pass, may improve not only Mignolet's passing numbers but also permit the ball to make its way more quickly towards the other end of the pitch.
A Goalkeeper: Only One of 11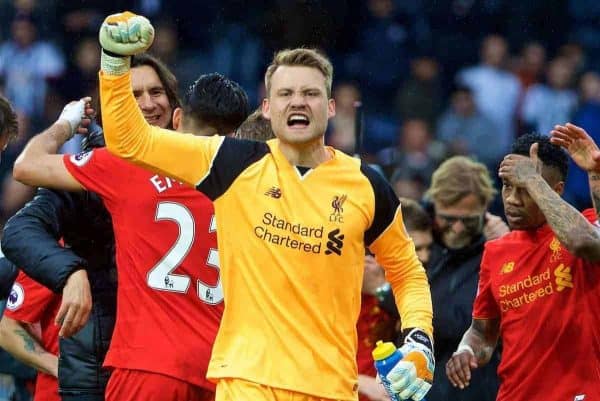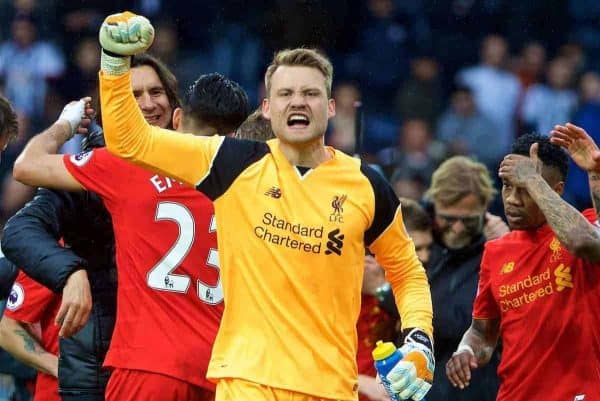 And, as with all issues related to the performance of the goalkeeper, we cannot view Mignolet's performances in a vacuum.
For far too many games this year, Liverpool have been denied their first-choice centre-back pairing; until the debacle of Crystal Palace, Dejan Lovren and Joel Matip, starting together, had not been beaten.
Because of their too-frequent injuries, Mignolet has been forced to rely on a lesser back line, often made up of Lucas Leiva, a midfielder-by-trade, and Ragnar Klavan, a centre-back intended to serve as cover.
To their credit, Lucas and Klavan have performed admirably, but it is not difficult to imagine how much better Liverpool's defence would have been had Jurgen Klopp been blessed with a healthy pairing of Lovren and Matip all season long.
All of this is to say that, next time Mignolet causes you anxiety, do not hurry to condemn a player who has at times singled-handedly (and even single-leggedly, as with his most recent save at West Brom) kept us in the race for the Champions League nights we all crave at Anfield.
Looking at the numbers, there is reason to believe that his best work is still ahead of him—despite what you may think you see.
* This is a guest article for This Is Anfield. If you'd like to contribute a piece for consideration please see this page. Statistics via Squawka.