Alberto Moreno remained an unused substitute in Saturday's 2-1 win away to Stoke City, pointing to a summer departure for the Liverpool left-back.
The sight of the Reds' closest quartet, Moreno, Lucas Leiva, Philippe Coutinho and Roberto Firmino, all lined up on the substitutes' bench at the Britannia was a rare one.
Lucas has enjoyed a lengthy run in the starting lineup of late, and Coutinho and Firmino are key figures, but Moreno is a regular in the dugout.
The 24-year-old has been reduced to the status of his predecessor, Jose Enrique, serving as Liverpool's social media jester.
And celebrating as Coutinho and Firmino cancelled out Jonathan Walters' opener on Saturday afternoon from one of the best seats in the house, Moreno painted a familiar picture.
But while this was no uncommon sight for Reds supporters this season, Moreno's 90 minutes on the substitutes' bench were arguably more telling than usual.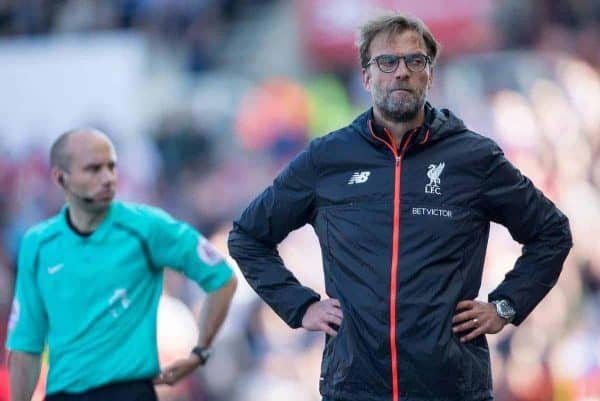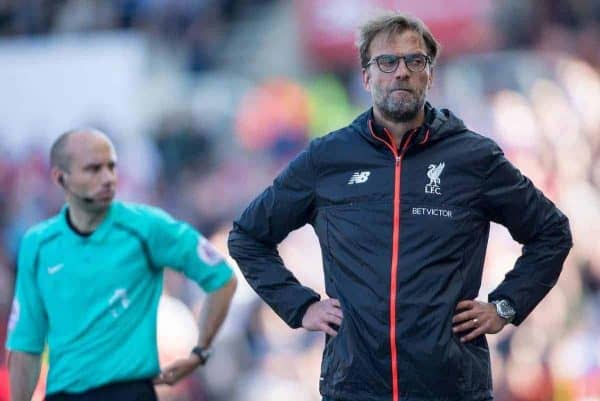 As he seeks to secure Champions League football for Liverpool this season, Klopp has opted for a new approach with his squad for their crucial run-in.
Owing to injuries to key figures, the German took a more defensive setup, with his three-man back line at the Britannia indicative of this shift in emphasis.
With Jordan Henderson and Adam Lallana among those out, however, this saw James Milner moving into midfield, joining Emre Can and Georginio Wijnaldum.
But with his first-choice left-back now elsewhere, Klopp fielded 18-year-old academy talent Trent Alexander-Arnold at right wing-back, shifting Nathaniel Clyne over to the opposite side.
It served up a surprising team-sheet for supporters an hour before kickoff, and with Walters' 44th-minute header making light work of Klopp's stable game plan, Liverpool required changes at the break.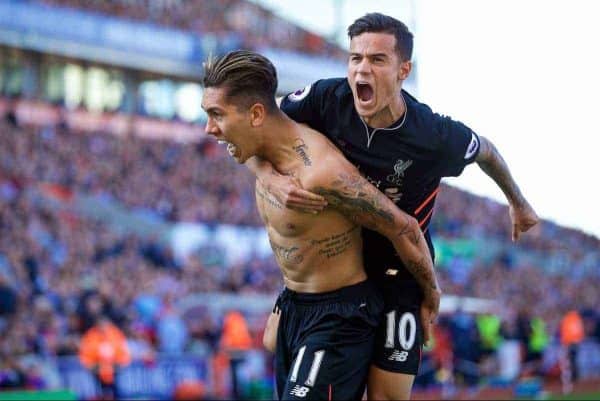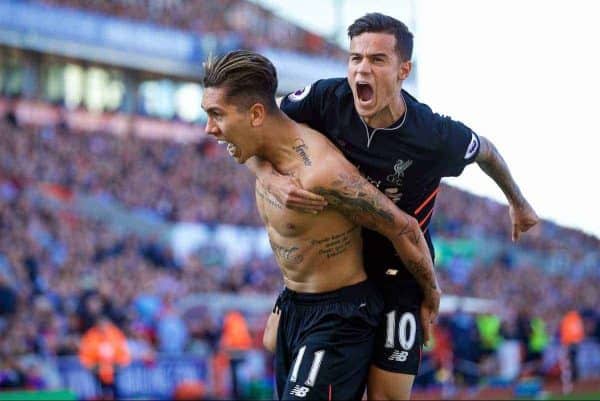 On came Coutinho and Firmino, replacing Alexander-Arnold and fellow teenager Ben Woodburn, with Milner moving back to left wing-back and Clyne returning to his natural role on the right.
And with the South American duo both scoring within a minute of each other, Klopp's tactical shift was vindicated, earning the Reds another vital three points.
But that there was no consideration for Moreno, despite his pace, power and attacking sensibility suiting the left wing-back role perfectly, highlighted the Spaniard's marginalisation this term.
Moreno has played just 823 minutes of football this season, and only 283 in the Premier League, only making one further league start following a poor showing away to Arsenal on the opening day.
No senior outfield player has been afforded fewer minutes, with only Klopp's academy stars such as Alexander-Arnold and Woodburn seeing less game time.
Last season, Moreno played 4,149 of a possible 5,790 minutes in all competitions, or 71.7 percent; this season, this has dropped to 22.3 percent.
He is the only senior player with no clarification over his peripheral status: the left-back is yet to miss a matchday squad in the Premier League this season, for example, named on the bench 23 times.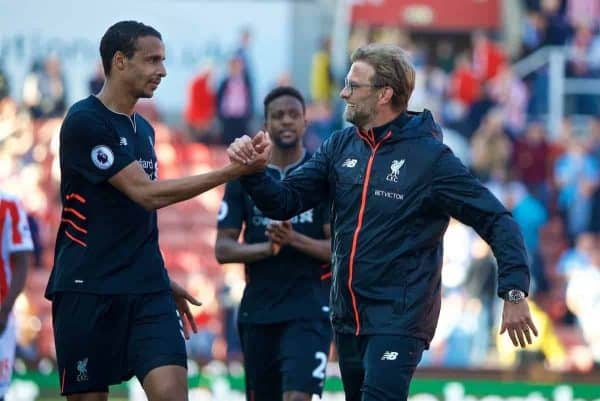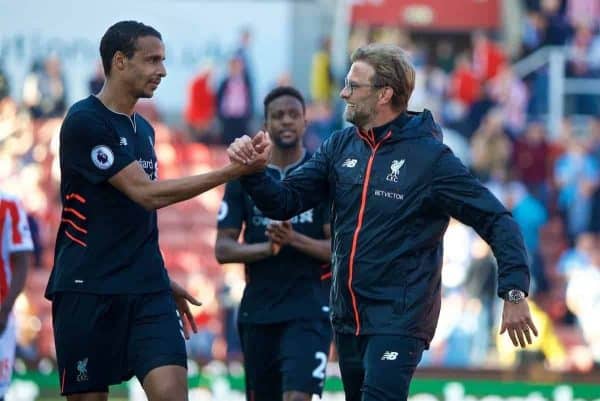 While it was no surprise to see him left out, Saturday's omission suggested the writing is on the wall for Moreno.
With six games left to play between now and the end of the season, Klopp will be looking to grind out more ugly results as he propels his side to the Champions League by any means necessary.
This means the 3-5-2 system is likely to stay, with more bodies in defence seemingly the manager's approach without the dynamism and cutting edge of Sadio Mane in attack.
Those final six games come against West Brom, Crystal Palace, Watford, Southampton, West Ham and Middlesbrough, and Moreno's role in that stretch will no doubt be key to determining his future.
Milner's more staid outlook jars with the role of wing-back on paper, and this could see Moreno given his chance against some of the Premier League's lesser lights.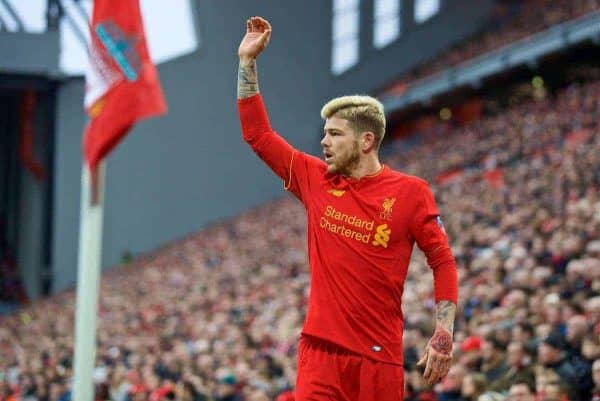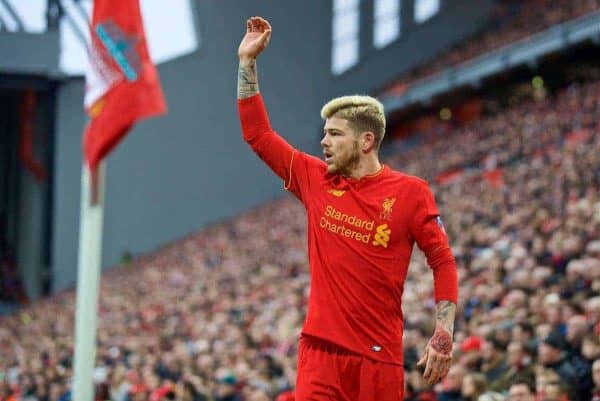 But after being left out at Stoke, with an 18-year-old preferred in his place, this seems highly unlikely.
With just two years left on his current contract, Moreno should become available for interested clubs by proxy this summer, with Liverpool looking to maximise value in the market.
And for a talent who showed promising signs in his first two seasons with the club, this is a disappointing conclusion to his Anfield tale.