Liverpool are both over-performing and hugely entertaining this season, according to Crystal Palace supporter Rory Brelsford-Stewart.
The Reds and the Eagles do battle at Anfield on Sunday afternoon, in the latest vital Premier League clash for both sides.
Liverpool's top-four bid continues to on track, with last weekend's 1-0 win at West Brom another massive three points.
Palace, meanwhile, are not totally out of danger at the bottom of the table, despite huge improvements under Sam Allardyce.
Ahead of the match, we spoke to Eagles fan Rory (@RoryBS) to get his thoughts on his team's season, Liverpool's top-four hopes and Sunday's match.
What rating would you give Crystal Palace's season out of 10? Happy with the job Sam Allardyce is doing?
It is tricky to rate our season as a whole as there have been two halves which have been polar opposites.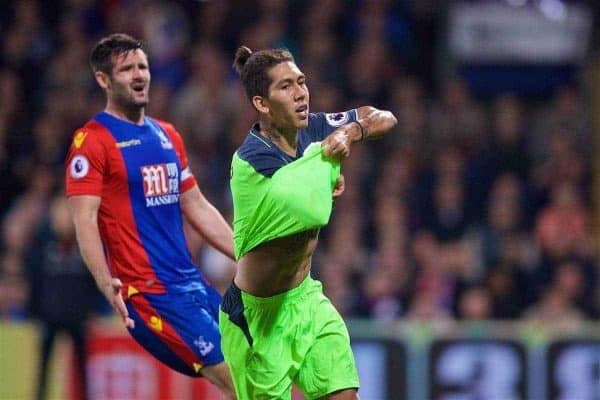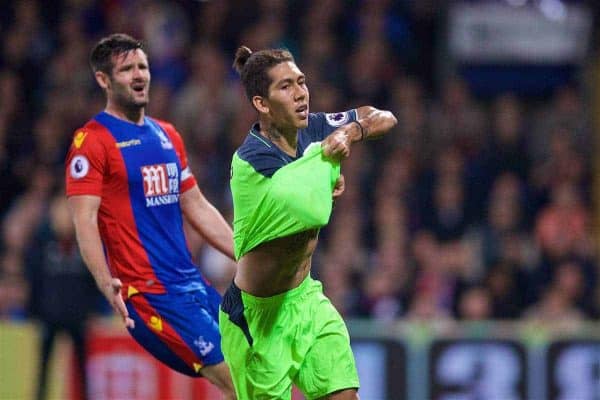 The recent weeks have been outstanding, with wins over Chelsea and Arsenal, but we were very poor for a long time. We still have a job to stay up, which would improve the rating, but at this present time I would give us a six-out-of-10 rating.
It could have been a lot worse if it wasn't for Sam Allardyce coming in. It was a slow transition but now it is evident that the players are fully behind him, and he has gone back to a system that suits us better.
We are back to basics and back to doing what we do best – sitting back and hitting teams on the counter-attack. This is something that Liverpool have experienced a few times.
Who have been Palace's three best players, and why?
One of these three is extremely obvious; Wilfried Zaha.
For the second season in a row I would expect him to win our Player of the Year award, and I feel we will have a real job holding onto him this summer as he has improved his finishing and final ball massively over the last 18 months.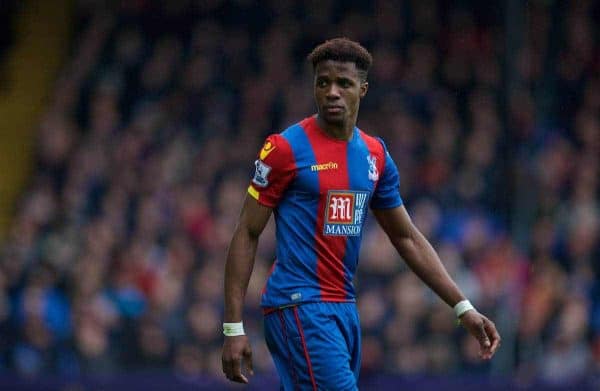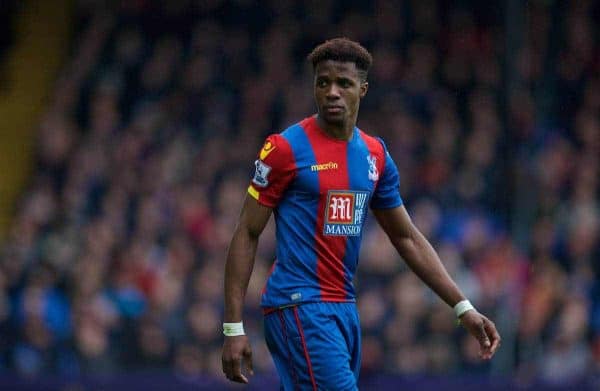 Mamadou Sakho has improved us defensively so much in such a short amount of time that I have to include him in the three. It shows how bad our first-half of the season was that he gets into this list despite playing about six games. He has been that impressive, though.
The third one is hard because some of the players that are performing now were dreadful in the first-half of the season. Yohan Cabaye and Andros Townsend spring to mind.
As I can't get over their first-half performance, I think I will go a little left-field and give it to
Christian Benteke. Despite not being as impressive as he should for £30 million, he has still scored a load of goals for us and has had to lead the line for us without any rest or competition due to Connor Wickham and Loic Remy being injured, and Fraizer Campbell being Fraizer Campbell. I am expecting a big season next year.
Any who have really struggled?
Again, a few weeks ago I could have compiled a whole essay on this question, but it's a bit tougher now.
Most of the players that had poor seasons aren't playing at the moment – Scott Dann did not react well to being given the captain's armband – or have improved since Allardyce came in (Cabaye and Townsend).
I would still say that Wayne Hennessey is not a good enough goalkeeper at this level, and Joel Ward has had an iffy season at right-back until a really good performance against Arsenal and Alexis Sanchez.
At this point in the season, and with what is at stake, it is about getting behind everyone who wears a Palace shirt, despite past performances.
What have you made of Mamadou Sakho's impact at Selhurst Park? From the outside looking in, he's looked very influential.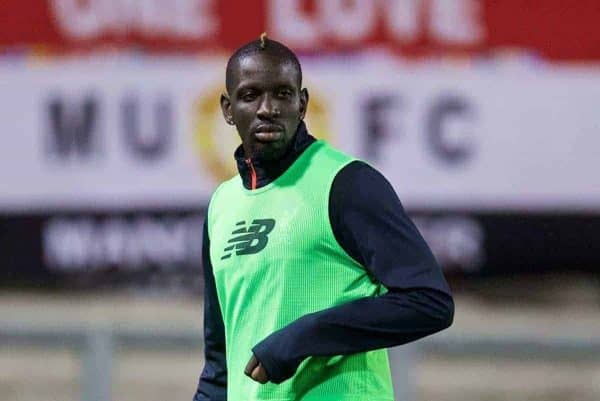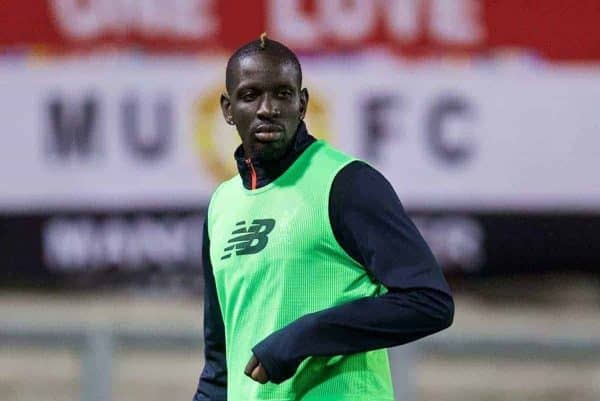 Very influential is on the money. If we stay up I believe our two most important pieces of business will be sorting out a new contract for Zaha and signing Sakho on a permanent transfer.
If we avoid relegation, he will be a massive reason for it, which is why I feel bigger clubs than us will be sniffing around him in the summer.
Whatever has happened with him and Liverpool, you would be foolish not to sort it out, given his performances for us and your sometimes erratic defence.
Switching our attention to Liverpool, what you made of their progress under Jurgen Klopp. Are they doing better or worse than expected this season?
Liverpool are progressing nicely under Jurgen Klopp, and are doing better than I expected this season.
I think I predicted the Reds to finish sixth and believed you would be around the top-four but ultimately miss out. While a Champions League spot is not guaranteed at all, I think you will finish in the top-four. That will be a massive step forward from last season.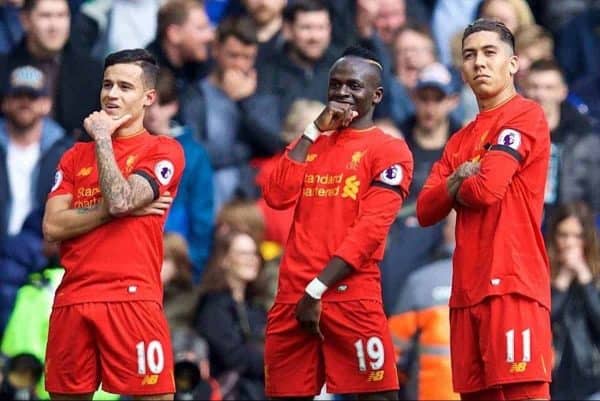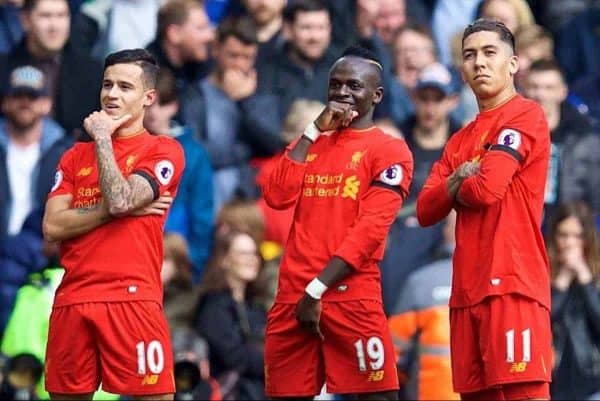 I am a fan of your attacking talent and I have even seen signs of an improved goalkeeper in Simon Mignolet in recent weeks.
I think the summer will be crucial for you to add a bit more squad depth, but it seems the nucleus of a good side is in place.
Where do you see the key battles taking place on Sunday? Both teams certainly carry an attacking threat.
In matches between the two sides, your ability to deal with us on the break has always been a key element of the game.
If we can get Zaha and Townsend running at you, and provide good service to Benteke, we can cause problems. We will obviously have to defend resolutely and concentrate for the full 90 minutes to withstand your potent attack, though.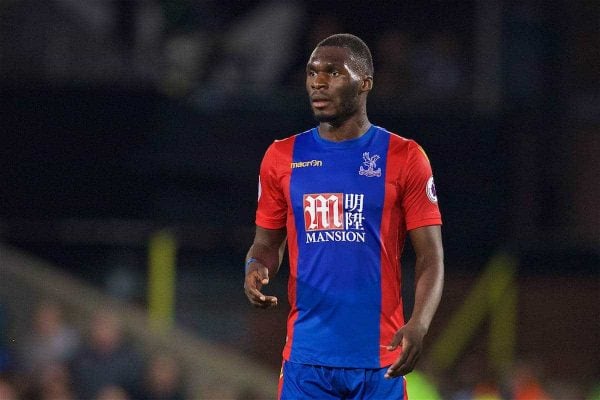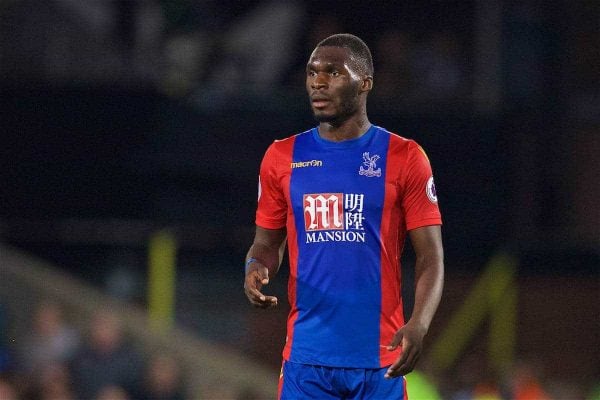 I am hoping some of our Liverpool old boys like Martin Kelly and Benteke look to prove a point, and I think that Zaha has the potential to expose the fact that James Milner is not a left-back.
No Sakho is massive, though, and I feel that our defence will struggle with your attack without the man who has come in and shored us up at the back.
Right, I need two predictions to finish off – how will the weekend clash pan out and where will both sides finish this season?
After recent performances against big teams and our good record against Liverpool, I am slightly optimistic that we will be set up well and be able to nick something on the counter.
We can't keep getting results against you, however, and the likelihood of three wins over big teams so close together is unlikely. I will go for 2-1 to Liverpool.
In terms of the season, I think both of us will achieve what we are hoping for. You will get top-four and we will stay up, although I am not counting my chickens until we are mathematically safe.
Liverpool – 4th
Palace – 15th. Anywhere above the bottom-three will be fine by me.