With Liverpool preparing for their all-important final game of the season against Middlesbrough, Divock Origi has welcomed the Anfield advantage.
The Reds take on the relegated side at home on Sunday, knowing that victory will secure their place in the Champions League next season.
Having won 4-0 away to West Ham last time out, the first time they have scored over three goals since December 27, Jurgen Klopp's side will be confident of taking all three points.
Origi, who netted his first goal in six games at the Olympic Stadium, should be part of the side to emerge from the Anfield tunnel for the final time this season.
And the Belgian believes the home support can provide Liverpool with their "12th man" in their bid to build on another positive away result.
"[At West Ham] you could feel that we were all together and we just gave everything, we showed our quality and I think everybody enjoyed the game," he explained.
"We know we have the offensive qualities so we showed it in the end when we scored four goals.
"Our fans give us very big support, they're a 12th man—and so I think 12 against 11 can be difficult.
"So we will try and do everything to win this game against Middlesbrough."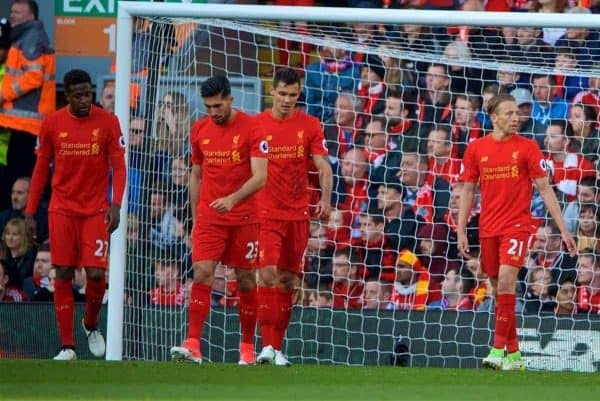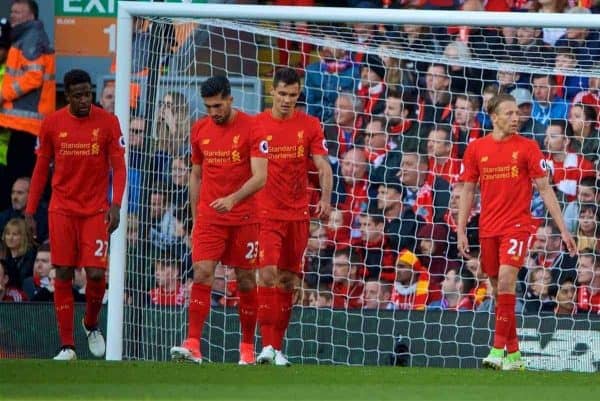 Liverpool have endured something of a mental block at Anfield in 2017, winning four, drawing four and losing four in their 12 home games of the year so far.
Their last home win came over Everton on April 1, being held by both Bournemouth and Southampton, as well as losing to Crystal Palace, since.
There are plans to meet the Reds' team bus en masse before Sunday's clash with Boro, however, and this show of support could help spur Klopp's side to success in what Origi described as being "like a final."
"It will be like a final so we will give it everything," he added.
"We just have to continue playing our game and I think if we show the same attitude as at West Ham we have a big chance of doing this
"We have worked hard all season to reach a goal and that was to finish the highest possible. We had two games left before West Ham.
"We have won the first and now we will give it everything in the second.
"So we will be at home which is very good and I think we can go with a lot of belief and a lot of confidence."
Liverpool could still already have their top-four finish in the bag by Tuesday night, however, if Sunderland defeat Arsenal at the Emirates Stadium.