With Liverpool on course to concede almost 50 league goals again this season, many see centre-back as the position Jurgen Klopp must prioritise this summer.
The Reds have conceded 40 or more goals in each of their last six seasons, with the last time they conceded less than 40 being Rafa Benitez's final season in charge in 2009/10.
With four games remaining, Klopp's side have so far conceded 42 this season, having conceded 50, 48, and 50 in their last three seasons.
Comparatively, champions-elect Chelsea have conceded 29, and second-place Tottenham just 22.
Last season, only West Ham of the top eight sides in the table conceded more than Liverpool.
Despite the addition of Joel Matip last summer, Klopp's side have continued to concede poor goals at an alarming rate, but the manager insists some of this is due to the style his side play, with a high defensive line.
"If you defend deep then you have a lot of legs and help around, that's how it is," explained Klopp.
"A centre-half for a top team is playing with a lot of space at the back.
"That's how Tottenham act, how City act and sometimes how Arsenal act.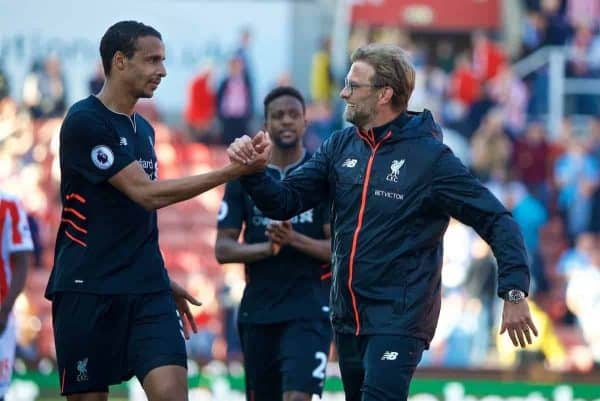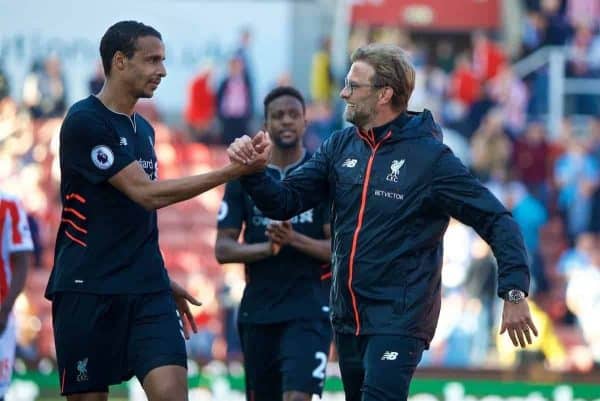 "Manchester United are for sure a bit different. That is the situation you have to involve a lot of players usually in offensive things, you cannot be offensive with two players in a counter attack when there are already eight from the other team in their own half or box. So, yes, of course it is more difficult."
Klopp has been linked with a £50 million move for Southampton centre-back Virgil van Dijk this summer, but he's currently playing for a side who have a very different defensive style to Liverpool – just as Dejan Lovren discovered since his move to Merseyside from the Saints three years ago.
At Southampton, Lovren benefited from the midfield duo of Morgan Schneiderlin and Victor Wanyama protecting the back four and not such a high defensive line, but no such assurances exist at Liverpool, leaving the centre backs more exposed.
"If we go for a centre-half we need to know how he acts in big spaces," says Klopp – who earlier this month admitted it "would make sense" to sign a centre-back this summer.
"We cannot go for a centre-half off Bayern Munich for example, they have similar problems that we have.
"You have to imagine how he will react in different situations. All clubs defend in some moments high. It is about being football smart and they have make the right decision in the right moment."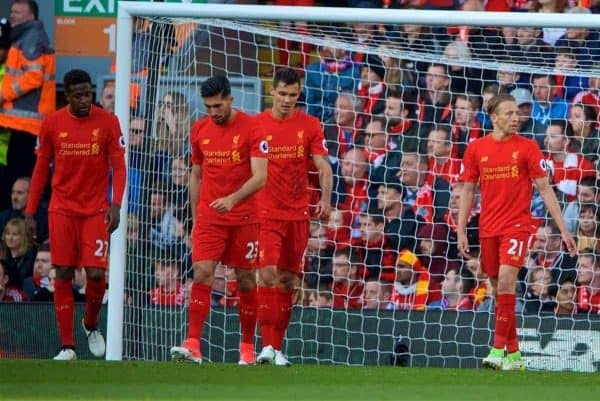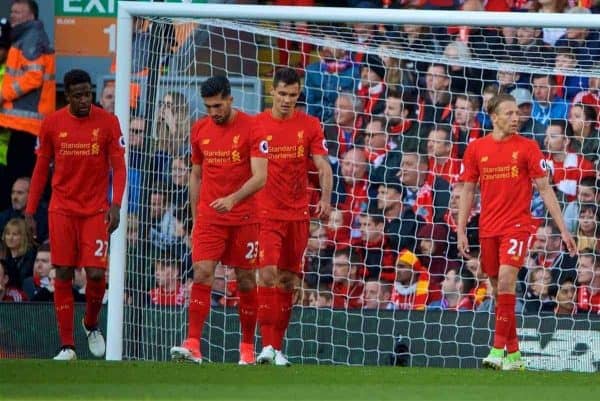 Lovren was at fault in the lead up to both Crystal Palace's goals last time out and when speaking about the Croatian's new contract Klopp noted the defender's decision making can be improved.
"It was two wrong decisions in one situation [for Palace's second goal]," he added. "Then it is really difficult.
"But defending high is not a problem, it is only a different job. That is why counter-pressing is so useful."
If Klopp can add a left-sided centre-back to partner Matip, with Lovren being a capable deputy and Joe Gomez as fourth choice, Liverpool may finally concede fewer than 40 league goals next season.