Jurgen Klopp hailed Emre Can's "fantastic goal" as Liverpool tightened their grip on a place in the Premier League top four with victory at Watford.
In a largely forgettable affair at Vicarage Road, Can struck an acrobatic overhead kick in first-half stoppage time to seal a 1-0 win.
The Reds had seen fellow Champions League hopefuls Manchester City, Manchester United and Arsenal drop points over the weekend and took advantage.
Their victory here was enough to move them four points clear of fifth-placed United, and Klopp enthused over Can's timely winner.
"We scored a fantastic goal," he said. "I only saw it once but it looked already pretty nice.
"I turned a little early and didn't see it hit the back of the net.
"It was difficult game, a difficult opponent. We passed a lot, we improved from last week when we didn't look patient enough, we looked better."
Klopp also revealed German international Can has been playing through the pain barrier.
"He is a good boy, a good player and he deserves it," he added.
"We thought we needed him and he tried as good as possible. These problems are sorted and he can build on his performances."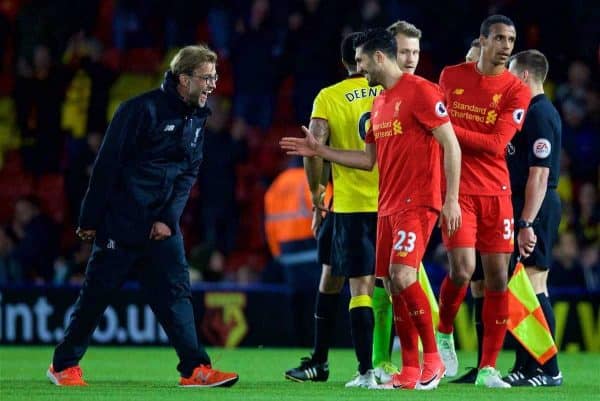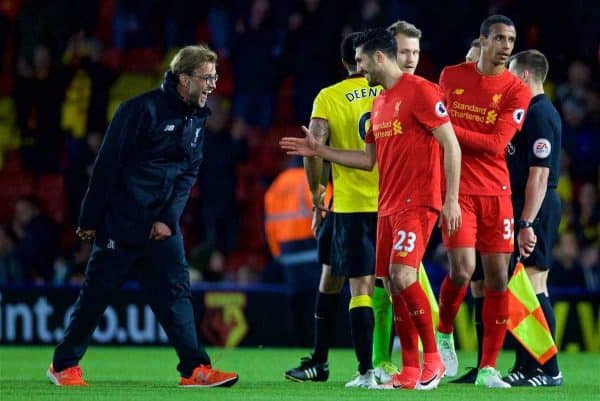 Although his side have the points on the board, Klopp is still taking nothing for granted as he looks to guide the Reds back into the Champions League.
"It is not important, if we give it away it means nothing," he said of their lead.
"We have pressure and it means you fight for something that is good. It is positive pressure. We want to stay focused.
"We don't expect for a second it will be easy. If people think we have the three points against Southampton they can not have seen Southampton this season.
"We didn't play perfect tonight and it would have been hard to accept, but we got the three points and that is all that the lads deserved."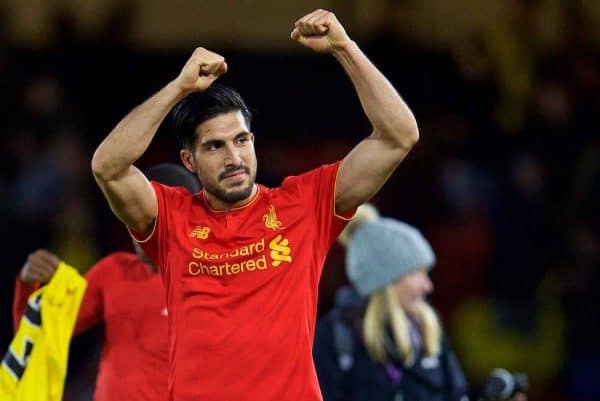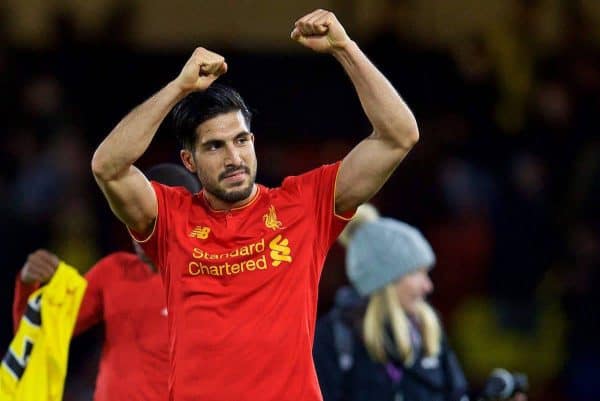 Can was delighted with his effort, which ended a poor first half from both sides, but said that taking the three points was ultimately more important.
"I have never scored a goal like that—maybe when I was younger. That is the best goal I've ever scored," he told Sky Sports News.
"I saw the space and I ran behind and my first thought was that I wanted to head it, then I didn't think too much.
"But the most important thing was three points after knowing what happened yesterday. It was a big game for us.
"Everything is in our hands. If we win the three games we are in the Champions League. We are confident. If we perform how we can perform then we can do it."