There wasn't a huge amount to take from Liverpool's friendly win over Sydney FC, but it will be another positive step in the development of their young stars.
The Reds cruised to a 3-0 victory at the ANZ Stadium, with goals from Daniel Sturridge, Alberto Moreno and Roberto Firmino ensuring Jurgen Klopp's ended their season in style.
It wasn't exactly a game played at a pulsating pace, or one with anything riding on it, but the experience Liverpool's most promising young quartet will have gained from the match will prove invaluable.
Playing with heroes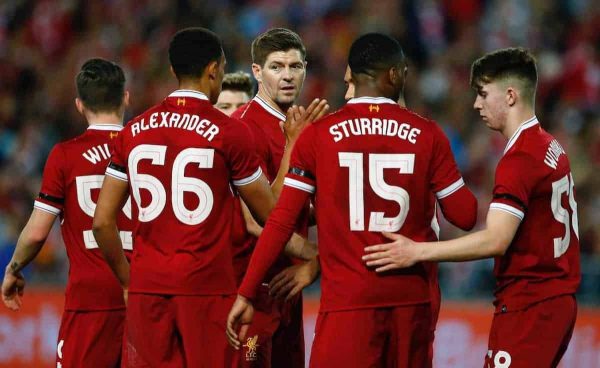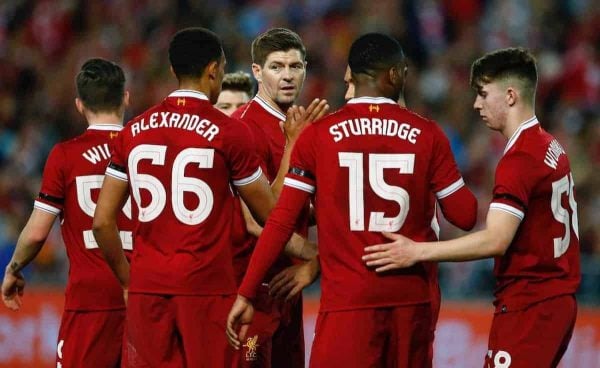 For Trent Alexander-Arnold, Ben Woodburn and Harry Wilson, Wednesday's match down under will have been a special occasion.
The trio have all made their first-team debuts for Liverpool this season, but the clash with Sydney allowed them to team up with some genuine Reds icons.
Alexander-Arnold started in a back-four alongside Jamie Carragher and he will have learned so much just from playing 45 minutes with Carra in his ear.
The same applies to Woodburn and Wilson, who were exchanging passes and receiving advice from Steven Gerrard, during a first-half in which both showed their quality.
Carragher and Gerrard may now be retired, but for the emerging starlets to be able to say they shared a pitch and held their own with such names can only work wonders for their confidence.
Rhian Brewster was also introduced as a second-half substitute, which can loosely be considered his first senior appearance for Liverpool, as he continues his rapid development.
Klopp's decision to give this foursome a chance, as has been the case a number of times in 2016/17, is no pity vote. They are the real deal.
Huge potential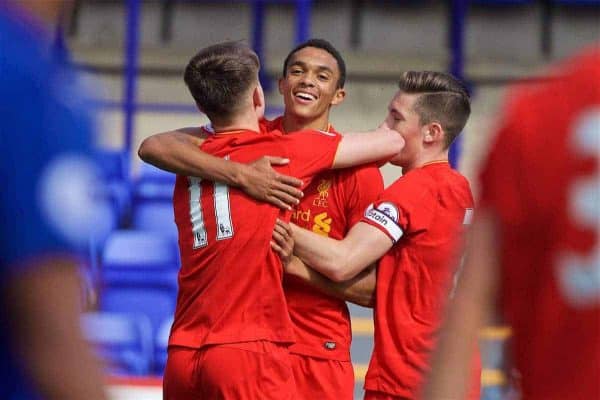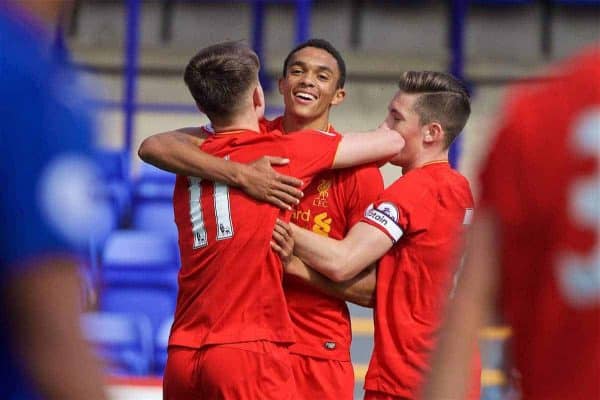 Over the years, we have seen so many Reds academy prospects try, and fail, to make the grade, with Gerrard, Carragher, Robbie Fowler and Michael Owen a select few who have truly become household names.
Call it knee-jerk or getting carried away, but this crop of newcomers are genuine talents with the ability and attitude to make it at Anfield.
Alexander-Arnold has a good chance of usurping Nathaniel Clyne at right-back next season, especially if his older teammate does not improve going forward. Everything about the 18-year-old is impressive.
17-year-old Woodburn doesn't yet look as physically ready to become a regular squad member just yet, but what he lacks in strength he more than makes up for in balance, intelligence and end product. Another season in the U23s will only aid his progress.
Wilson is a curious one. Having captained the U23s this season, and contributed more than 20 goals and assists, it was surprising to see him only make one first-team appearance, as sub at Plymouth in the FA Cup.
His future doesn't appear quite as promising as his two aforementioned colleagues, but he still looks on another level to many young players who have come through the rank in recent times.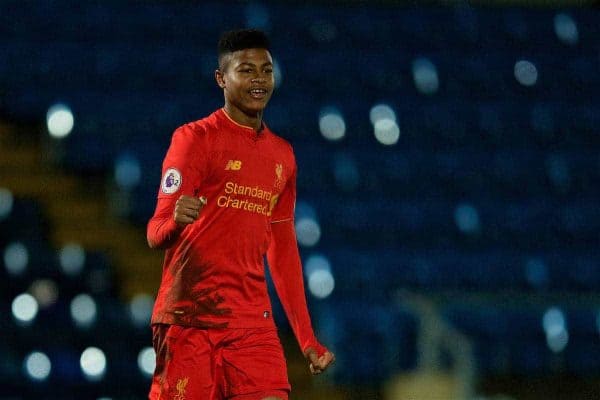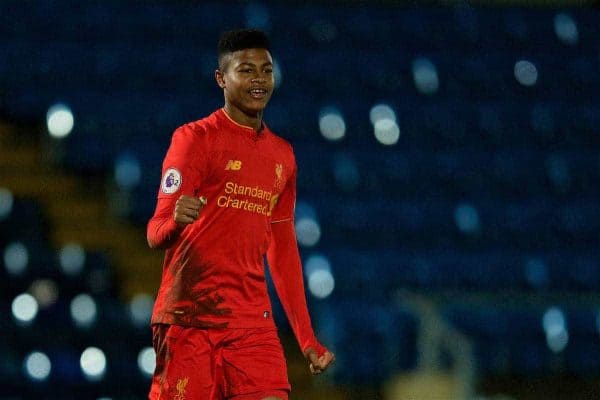 Brewster only recently turned 17 – the fact that he was born in the year 2000 is ridiculous – but there is a fearlessness to his game that immediately catches the eye.
It's not always easy to pinpoint what 'it' is, but Brewster has it. We don't like to praise Man United players, but there are similarities to be drawn with Marcus Rashford, which can only bode well.
These four youngsters are fortunate that they have a manager in Klopp who loves to promote youth, so they will be given more chances to shine next season.
It is not always easy to gauge how a young player's career will progress, but Alexander-Arnold, Woodburn, Wilson and Brewster all seem like intelligent, down-to-earth footballers with a massive amount of promise.
If at least one didn't end up becoming a Liverpool regular one day, it would be a big surprise.