A tongue-in-cheek Reddit user has highlighted the uncanny common connection of many of Liverpool's recent signings.
How do you win a move to Liverpool? Train hard, be consistent, post good stats? Apparently not—all you need to do is score against the Reds.
That's the apparent mystery surrounding the work the transfer committee does, with an improbable three-quarters of players signed from within the Premier League since 2009 netting against Liverpool the year before they joined.
Reddit user otalp has listed all 19 players to have joined from Premier League clubs since 2009, and just five failed to hit the target against the Reds in the campaign prior to signing.
Goalkeepers and youth signings were omitted from the list, for obvious reasons, and there won't be too many surprised that Jose Enrique and Joe Allen didn't strike—but Jordan Henderson, Adam Lallana and Craig Bellamy were the other three.
They were the minority though; 74 per cent of signings did find the net, from the acceptable—Christian Benteke, Daniel Sturridge—to the improbable—Paul Konchesky, Dejan Lovren.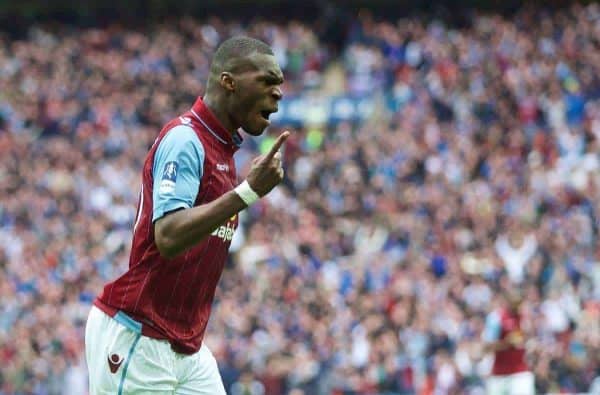 The full list of 14 scorers, in chronological order of being signed, is comprised of:
Joe Cole, Konchesky, Andy Carroll, Charlie Adam, Stewart Downing, Sturridge, Kolo Toure, Rickie Lambert, Lovren, James Milner, Nathaniel Clyne, Benteke, Sadio Mane and Gini Wijnaldum.
While the original poster on Reddit signs off with a reminder that Arsenal's Alex Oxlade-Chamberlain netted against the Reds last season, we'll go one further and look forward to Neymar scoring a consolation goal at Anfield in the Champions League ahead of a move in summer 2018.