There's been an eclectic mix of players who have represented both Liverpool and West Ham down the years, from world-beaters to all-time Reds flops.
28 players have donned the red of Liverpool and the claret and blue of West Ham during their careers, with a real mix in quality – from a world-class South American to a painfully average left-back.
The Great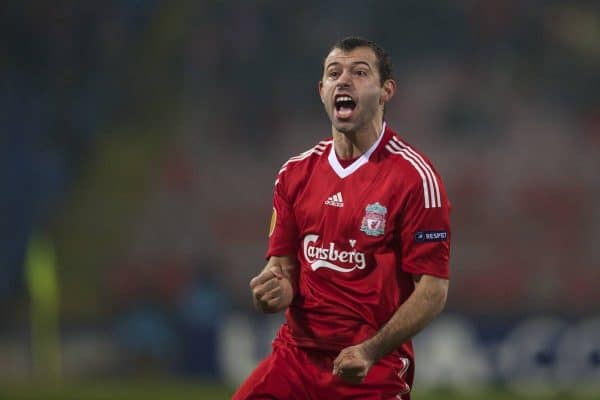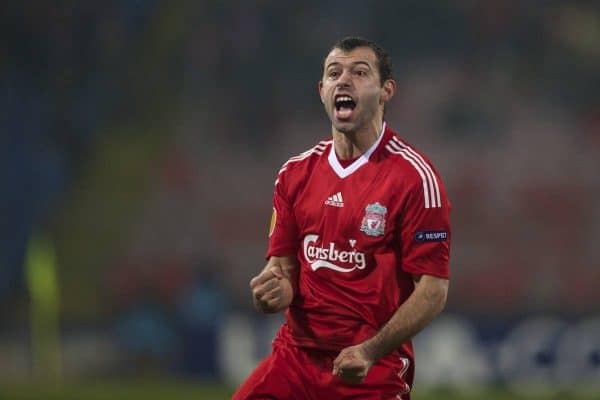 In truth, there is probably only one Liverpool-West Ham double agent who can really be labelled as "great" – Javier Mascherano.
It seems a long time ago that Alan Pardew was picking Hayden Mullins instead of the Argentine before Rafa Benitez swooped in and saved the day.
Mascherano enjoyed three and a half excellent years at Anfield, becoming part of the "best midfield in the world" with Steven Gerrard and Xabi Alonso, and perfecting the role of ball-winning destroyer.
It was hard to begrudge him his move to Barcelona in 2010, even if it did come about in somewhat controversial circumstances, but then who can blame him for not wanting to play for Roy Hodgson?

The Good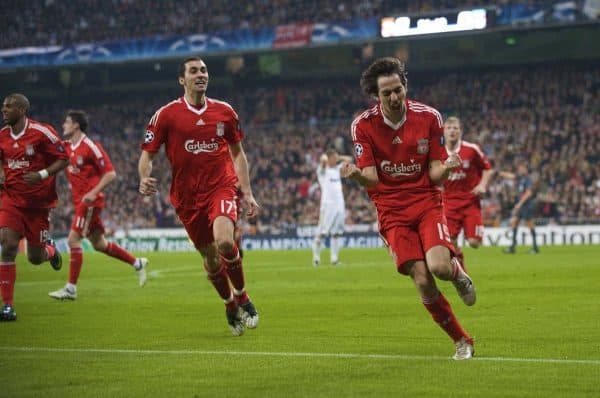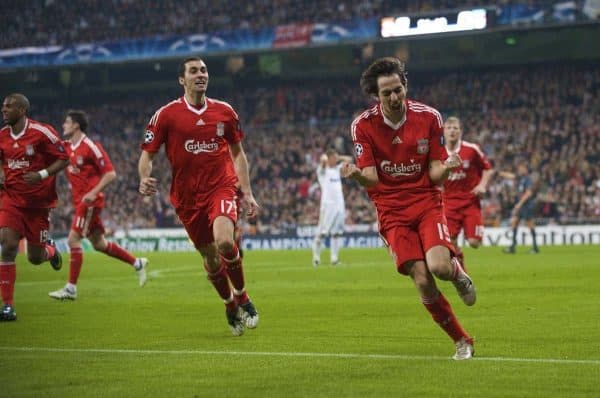 When it comes to unsung players, Yossi Benayoun was most certainly one of them.
The Israeli was an intelligent footballer, and his creativity and eye for goal made him a key man in Liverpool's near title-winning 2008/09 campaign. He also loved a hat-trick, scoring three of them – the same amount as Kenny Dalglish!
He was equally popular at Upton Park, where he enjoyed two years prior to joining the Reds. It was his tired, and failed, attempt to clear the ball that led to Gerrard breaking Hammers hearts in 2006, though. Cheers Yossi.
Ray Houghton is another who represented both sides, albeit only making one appearance for the east Londoners, and he was a key cog in the wheel in Liverpool's magnificent team of the late 1980s.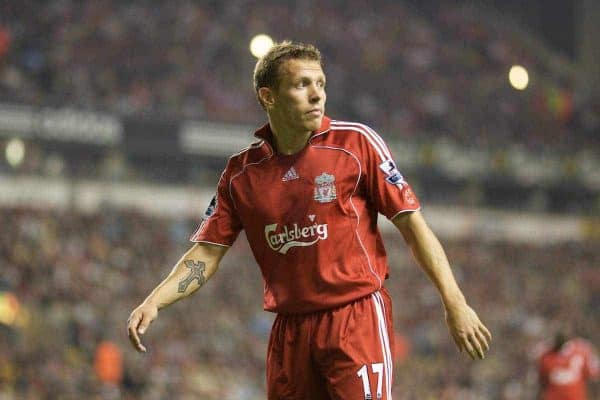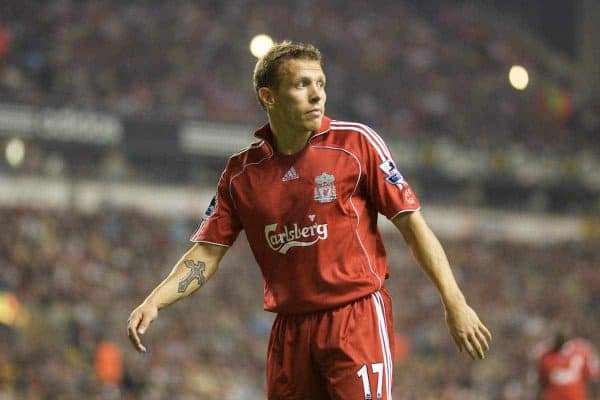 Craig Bellamy may not have quite hit the heights many expected of him on Merseyside, but he still some good moments for the Reds, and was a top class player.
His sensational League Cup semi-final performance against Man City in 2012 certainly stands out, as does his golf club celebration at Camp Nou in 2007. Let's just say his West Ham career was less impressive.
Rob Jones had the ability to be an all-time great English full-back before injury cruelly forced him to retire at the age of just 27. He didn't actually make an appearance for West Ham, but did sign for them briefly.
Similar to Jones, Alvaro Arbeloa was also a highly capable full-back for Liverpool – he signed for the Hammers last summer from Real Madrid but has made only four appearances for them, sidelined since December with a leg injury.
The Adequate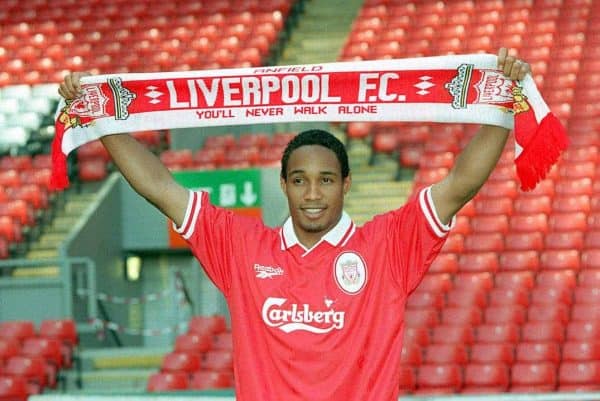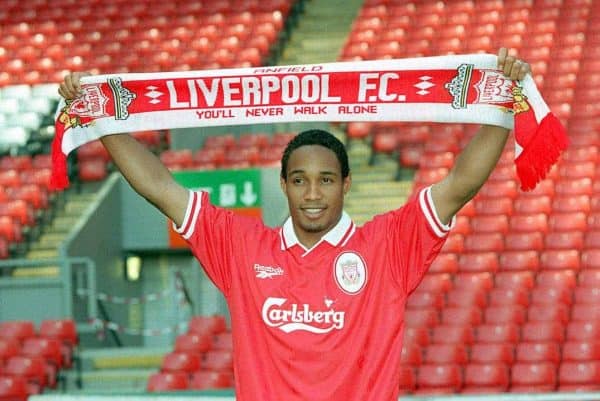 Paul Ince made his name at Upton Park, before joining Man United, and many saw his no-nonsense style in the middle of the park as the "final piece of the jigsaw" when he moved to Liverpool in 1997.
He never hit the level we had seen previously, however, but a late equaliser against United in 1999 did at least earn him a few more admirers.
Titi Camara was a cult hero at Anfield, but didn't even score for the Hammers, while Don Hutchison, David Burrows, Stewart Downing, Victor Moses and Rigobert Song were uninspiring, in general.
See also: Neil Mellor, Mike Marsh and David Speedie.
Glen Johnson emerged as one of England's most exciting young full-backs at West Ham, and although his Reds career had good moments, his erratic nature made him tough to warm to.
The same applies to David James, who matured after his error-strewn time at Liverpool and went on to become England's first-choice goalkeeper.
The Bad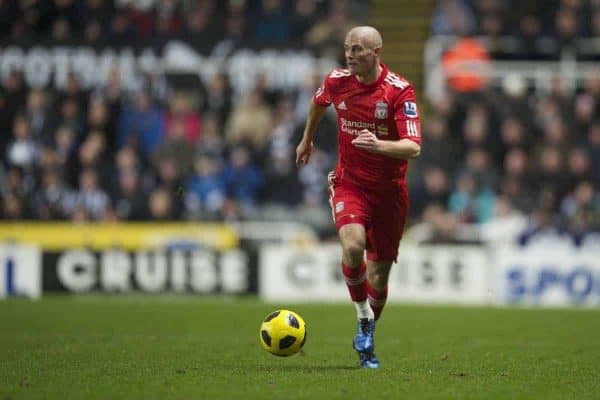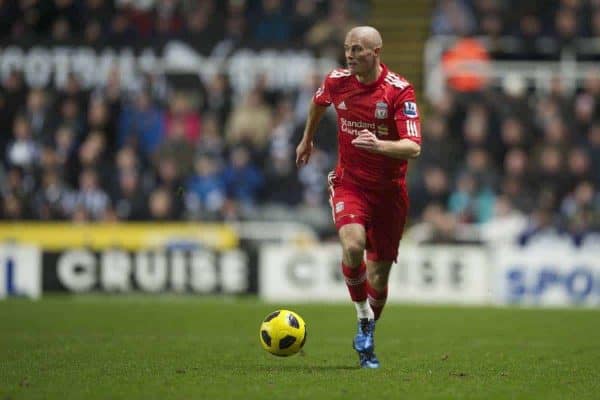 Ah, the bad – where do we start? There are so many names to mention here, so we will keep it relatively brief.
Julian Dicks and Neil Ruddock were a pair of defenders who epitomised the unprofessional, unsuccessful Liverpool of the early to mid-1990s, with their off-pitch behaviour leaving a lot to be desired.
Neither were remotely good enough to be playing for a club of the Reds' calibre, and they didn't last too long. The duo were more popular down south with their fellow cockneys.
Andy Carroll remains Liverpool's most expensive ever signing, and while his effort levels could not be questioned too much, he was a flop of epic proportions. Robbie Keane is in the same boat – did you even know he played for West Ham?
Joe Cole looked a phenomenal talent as an Upton Park teenager and was very good for Chelsea, but we are judging these players mainly on their Reds displays. He was largely appalling, and never recovered from being sent-off on his debut.
We'll save the worst for last – Paul Konchesky.
Few players have ever looked as out of their depth in a Liverpool shirt, and he summed up the abysmal reign of a certain Roy Hodgson.
Imagine if Konchesky had scored the winner in the 2006 FA Cup Final!