Liverpool have been linked with a summer move for Ryan Bertrand; would signing the England left-back be a good piece of business?
According to a couple of reports this week, the Reds could look to Bertrand, but face competition from his former club Chelsea, and Man City. Take that with a pinch of salt, as ever.
With James Milner at left-back this season, there's clearly a need to sign an actual left-back this summer, but links to Bertrand could be a pretty good example of two-plus-two equalling five for the journalists involved.
Pros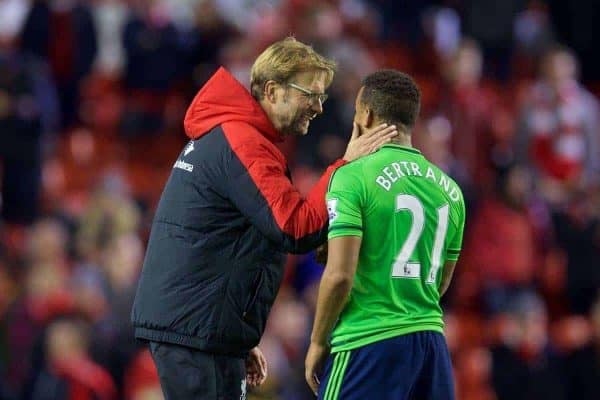 At 27, Bertrand is an experienced Premier League player and therefore shouldn't require a settling-in period – although, Adam Lallana has admitted he struggled with the move north initially after he made the same journey in 2014.
Bertrand has enjoyed a solid campaign at St Mary's, combining strong defensive work with endless forays down the left flank, including good end product.
The England international has chipped in with two goals and four assists, and his consistency has made him a contender for Southampton's Player of the Year award.
He and Danny Rose are vying for a starting berth for England, and considering how impressive the latter has been for Tottenham, that says a lot about Bertrand's own credentials.
The full-back would give Liverpool the natural width that has been lacking with Milner in the role, with an ability to hit the byline and not have to constantly cut inside.
He also possesses more pace and athleticism than Milner – something that is vital in a Klopp full-back.
He is at an age where he should remain at peak level for the next two or three years, and he has the potential to add a lot to an already vibrant Reds attack.
Many supporters turned their noses up at signing Bertrand in 2014, when Alberto Moreno was signed instead – in hindsight, we really missed a trick.
Cons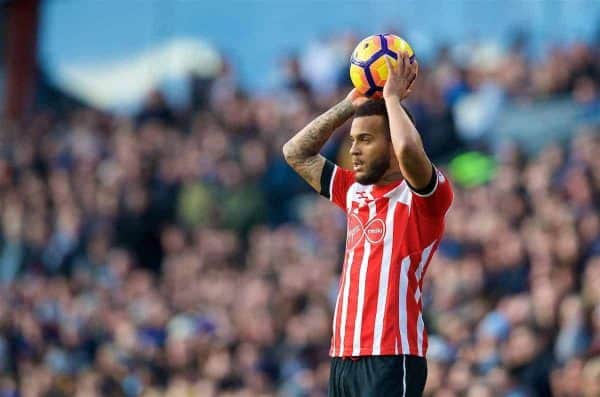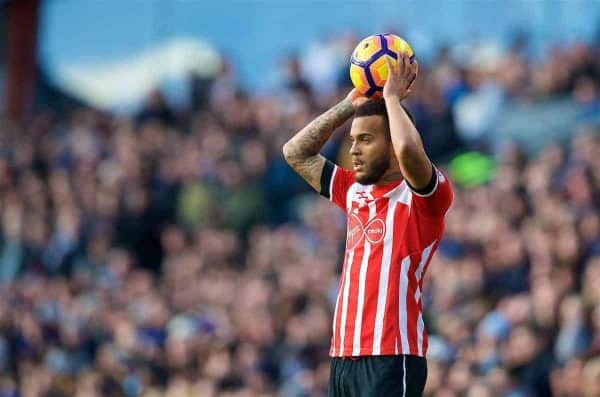 The biggest risk is the step up in quality and general level of pressure that comes with representing the Reds.
Robbie Keane, Stewart Downing and Charlie Adam are just a few names that immediately spring to mind, among endless others, while some are still not convinced by the likes of Dejan Lovren and Nathaniel Clyne.
You can never downplay how big that step up to a club with title aspirations, much like a goal-crazy Championship striker failing to thrive in the Premier League.
With Champions League football looking likely next season, there are also question marks over whether Liverpool should be looking to sign someone superior to Bertrand.
Let's not forget that English players always come at a premium, so anything in the region of £20-£25million is to be expected.
Yes or no?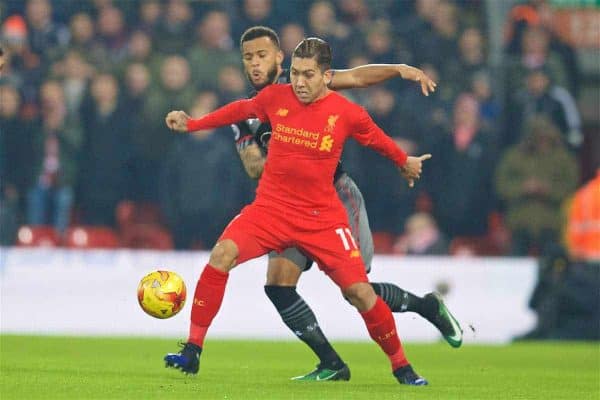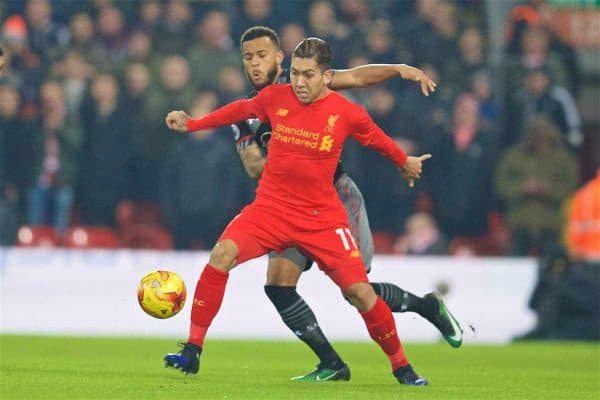 Given the tenuous nature of the reports, there is a fair chance that Liverpool actually have no interest in Bertrand, but if there is truth to them, would it be a good move?
It would be a safer option than some of the left backs out there, in that we know exactly what we are getting from him, but it wouldn't a huge signal of intent.
The fact that Chelsea and Man City have shown reported interest does say a lot about his quality, however, and he would be a good addition.
Bertrand would be a solid purchase who should guarantee consistently reliable performances, but it wouldn't be one to shout from the rooftops about.
Mind, if it helps Virgil van Dijk settle in with a familiar player to the left of him, that would be nice!