Liverpool have been heavily linked with a move for Fulham's left sided wonderkid Ryan Sessegnon. Here we look at what he would bring to Jurgen Klopp's side.
Sessegnon only turned seventeen on May 18, but the regularity with which his name is mentioned in the transfer gossip pages makes him seem older than his years.
To put it into perspective he's younger than Ben Woodburn, who became Liverpool's youngest ever goalscorer last November, but turns 18 in October.
Sessegnon was born in Roehampton, just across the river from Fulham's Craven Cottage ground, and he signed for the club at under 9s level in 2008, along with his twin brother Steven.
From there he progressed through the academy and became a player from whom much is expected, so much so that he was already playing in the under-18s side at the age of 15.
His steps at club level have been mirrored on the international scene, with appearances for England's youth sides from under-16s through to under-19 level.
Manager Slavisa Jokanovic was aware of the talented youngster and called him up to the first team squad for the 2016/17 season, and this is where his name began to become more widely known.
Taking his chance
Perhaps surprisingly he was given immediate chances in the first team. He started a League Cup match against Leyton Orient in August and was soon making his league debut against Leeds United in the same month.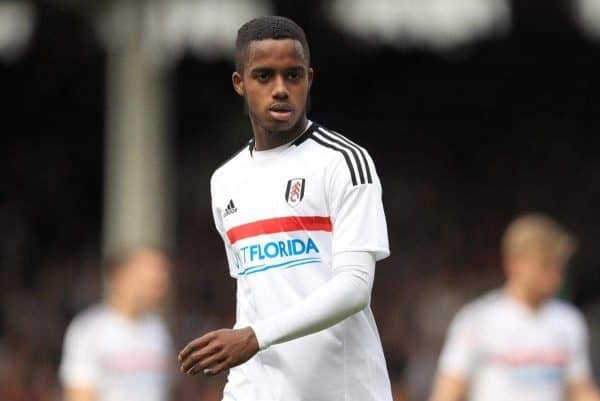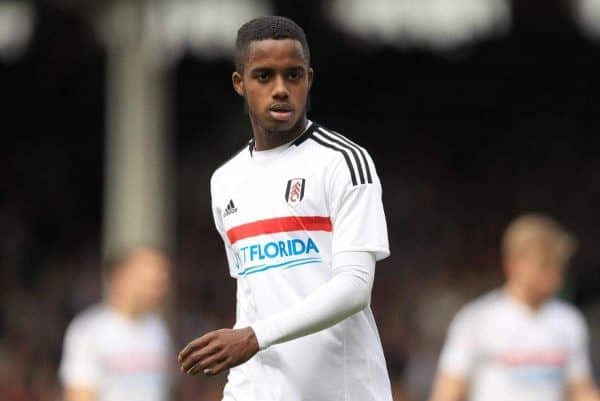 In the next Championship game against Cardiff, he came off the bench at the end of the first half to replace the injured Floyd Ayite, and went on to score his first goal for the club.
In doing so he became the first player born in the 21st Century to score in English league football, at the age of 16 years and 94 days.
"Ryan can be good for us. He made a great impact for us. He is a real winner and he is just 16 years and three months," said Jokanovic at the time.
"I'm sure in the future he can be big part of my squad and help us. He can play in different positions."
And so it proved. Sessegnon went on to make 17 starts in the 2016/17 season, giving him 25 appearances in total given he was brought on from the bench eight times.
His performances against Cardiff and Fulham in the FA Cup were particular highlights, as were his two goals against eventual champions Newcastle at St James' Park.
Where does he play and what can he do?
Sessegnon can play anywhere down the left-hand side and has the potential to become one of the best left-backs England has seen.
But as happens with many exceptionally talented full backs, he could end up in a more pivotal position further up the pitch or in midfield.
His brace against Newcastle came from the left wing, where he was his side's biggest attacking threat alongside striker Sone Aluko, but he's also scored goals from left back.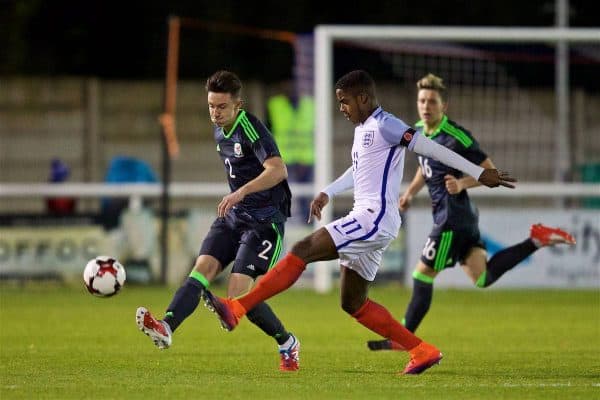 Attacking full backs aren't a new invention, but the role is evolving and players in the position need to be complete footballers to be considered successful.
Liverpool have a long history of utilising forward thinking full-backs, with Phil Neal being the prime example of a good all-rounder, but many of the club's better players in the position in modern times have been defensively solid, first and foremost.
The ability to carry out defensive responsibilities is a question regularly asked of marauding full backs, and Sessegnon does have some strengths in this area despite his youth and inexperience.
Like Alberto Moreno he has the pace to cover counter-attacks, which is vital in a high defensive line, but he also has the ability to marshall opposition attackers into positions which are favourable to him — a trait which is often lacking in the Spaniard's game.
As with many full-backs, he can have trouble with crosses, which is mainly due to a lack of height, but at a reasonable 5' 10", with more positional awareness and increased strength as he ages there should be some improvement in this area in the coming years.
Though he's primarily left footed, one of Sessegnon's seven goals in the past season did come from his right foot, and his general work on the ball is very handy for a wide player.
This will be useful as full backs are often involved in build up play in tight areas on the touchline, and they need the ability to play incisive forward passes when the option is there, which is something Liverpool currently lack.
He also has the work rate and mentality to want to press off the ball, which is a prerequisite for any signing Klopp makes.
View from The Cottage
As alluded to, his attacking prowess suggests that his future position could lie further forward, and this is something we asked Fulham fan Russ Goldman of Cottage Talk about when we got his thoughts on the player.
What do you think Sessegnon's best position will be long term?
I think his best position will be in the midfield on the left.
As he continues to develop as a player, his scoring ability with his pace will make for an incredible combination.
On top of that, he is not a selfish player as he is not afraid at all to make that pass to set up a teammate. His influence on a match I believe will be greater in the midfield.
What would you say are his main strengths?
His main strengths will start with his pace, along with his skill to get into dangerous areas and either shoot or pass.
However, the reason why I feel he will be a special player is his awareness of how his team wants to play, and how he can make a difference in each match.
Lastly, another strength would have to be his confidence. He plays with no fear and is not afraid to make a mistake which is huge in his development.
Young players can sometimes lack defensive nous, does this apply to Sessegnon, and does he have any other weaknesses?
He is definitely still learning the defensive side of his game, but his pace has already helped him improve a great deal in this area.
He has made mistakes defensively, but I think this is good experience for his future development as a player.
Does he have the work-rate required to play in an intense system such as Klopp's?
His work rate is at an extremely high level as he has already played in a a very attacking style at Fulham, so I don't think he would be affected at all negatively at Liverpool.
However, he is such a young player who is still learning so I do think the best place for him in the immediate future is to stay at Fulham.
He will get his chance soon enough to play at the highest level, but to continue to improve as a player, to become the finished article, I hope he stays at Fulham.
However, if he does want to leave Liverpool is the right place for him.
My hope is that he signs a professional contract with Fulham. If that does happen and a decision is made for him to go to larger club, I would highly recommend a loan back to Fulham for at least one more season.
I have seen too many examples of young players moving to soon like Patrick Roberts and Wilfried Zaha.
For him to become the player he can be, the best place for him right now is Fulham.
Why he's the perfect fit for Liverpool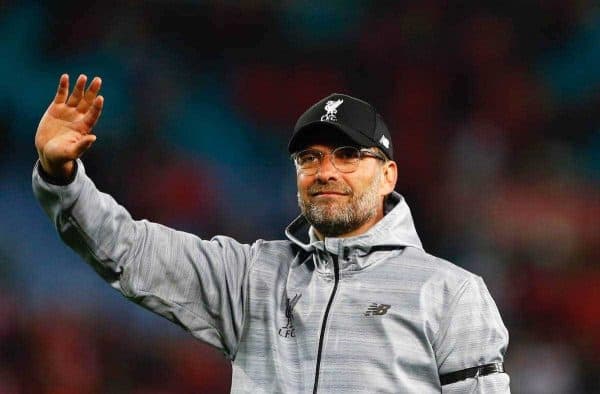 Despite Russell's warnings, many Reds fans would believe that a player with this talent would get in the Liverpool team regardless of his age.
The problems at left back are there for all to see.
Moreno isn't trusted and James Milner isn't a left back, so if the teenager were to sign for the club then there should be plenty of first team opportunities.
Sessegnon on the left, and Trent Alexander-Arnold on the right would have Liverpool's (and maybe England's) full back positions boxed off for years, but they would also challenge for more pivotal and more influential roles further up the pitch, such is their talent.
This versatility can be key for a young player as they look to get first team football wherever they can, and seeing as Klopp is short of both left backs and pacy wingers Sessegnon fits the bill perfectly.