Simon Mignolet has reflected on his 2016/17 season by revealing that his performance in the crucial win at Stoke City in April has "changed my career a bit."
The Belgian began the campaign in goal due to Loris Karius' pre-season injury but was then dropped for the new signing in September.
But poor form from Karius saw Mignolet return to the team in December and he remained there for the rest of the season, growing from strength to strength and recording four cleansheets in the Reds' last four league games as a top four finish was secured.
The Reds' No. 22 made some crucial saves in plenty of games during the end of season run-in, and also looked more commanding and comfortable when claiming crosses.
Much of this seemingly new found confidence can be attributed to the 29-year-old's display at Stoke.
"As a goalkeeper at Liverpool, you don't get worked that much. So I needed a game to come along again and show what I could do," he told the Echo.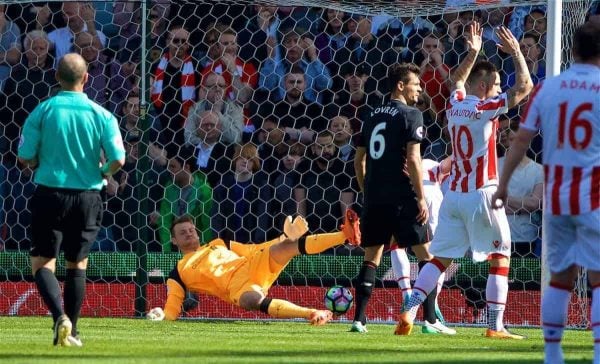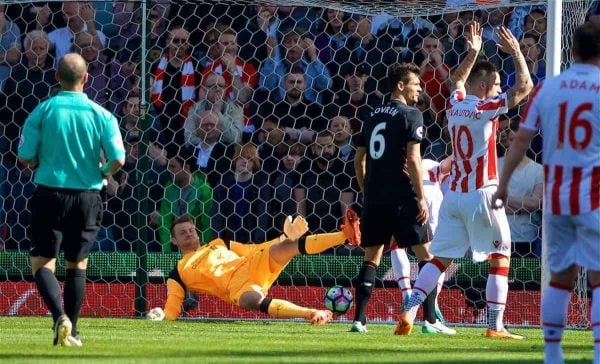 "Everything about that came at such a great time. We were losing 1-0, the spirit wasn't the best because everyone was thinking 'here we go again' and people would have thought it was a sign we were going to miss out on the Champions League.
"So this was such a changing moment, for me and for the club. I had a chance to show what I could be for this team. It's changed my career a bit."
"There was a reason why Stoke was so important to me," he added. "As a goalkeeper, you don't stand out much. It's not the same as being a striker when you can score a goal and everyone notices what you have done.
"I had that moment in the first game of my Liverpool career when I made the penalty save against Stoke.
"But there is another thing about saving a penalty and that is people will always say 'oh, he's guessed the right way'."
Mignolet says he feels "much more settled now" and that he finally feels like is Liverpool's No.1: "There always seemed to be something happening around, a rumour here, someone saying something about me there. It all adds up and it never allowed me to have the basis to act like Liverpool's no.1."
He also acknowledged his mistakes, but feels he has been more consistent at the end of the season.
"If I look back now, I can sit here and say with belief that I have been more consistent.
"I know there were mistakes, like against Stoke (at home) and the Chelsea goal (v David Luiz) but I have made important saves throughout the season against Stoke, Watford, West Brom, Chelsea.
"I can even think of ones against Leicester, Arsenal and Tottenham (from Toby Alderweireld).
"I'm happy with what I did and this year I know I can go away on holiday happy. I have been important."