Certain players had billed these last games as being like cup finals for Liverpool – which doesn't bode well given this current squad's record in such fixtures.
"Everybody wants it so much and we're going to keep fighting for it. We have three finals left to play."
Those were the words of Simon Mignolet last week, with the goalkeeper bullish about Liverpool's top-four hopes this season.
Once again, though, a player's pre-match quotes were not backed up on the pitch, as Anfield witnessed yet another sluggish Reds performance.
From early on it was clear that a poor Liverpool display was on the cards, and the lethargy on show made you think Champions League football meant little to the players.
Jurgen Klopp's side barely looked like scoring at any point against a stubborn Saints rearguard, as two more points were dropped in an increasingly unimpressive top-four battle between Liverpool, Man City, Man United and Arsenal.
The Reds are crawling over the finish line, and with two Premier League games remaining, we are set for a nerve-wracking couple of weeks.
The trip to West Ham and visit of Middlesbrough are sure to be billed as "cup finals" – that's what should be making us worry.
Big-game bottlers?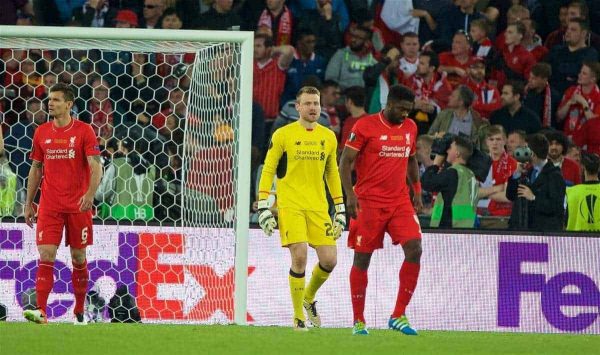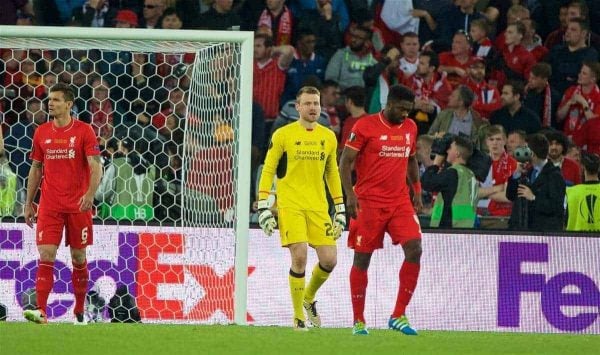 The mental fortitude of these players has often been questioned this season and the recent failure to win successive home games against Bournemouth, Crystal Palace and Southampton is further evidence for such claims.
Too many players appear happy to blend into the background rather than stand up and be counted.
Ironically, one of the few who can be excused in that respect, James Milner, saw his penalty saved against Southampton.
When Liverpool are not necessarily expected to win, they play with a freedom and confidence, as we have seen against their top-six rivals this season, and Borussia Dortmund last year.
However, things are different when the onus is on them to be victorious against lesser sides, with endless examples in 2016/17.
You also feel that they would be far more likely to wilt against one of the top sides if they were facing them in April or May.
People will point to the recent important wins at Stoke City, West Brom and Watford and say this disproves this theory, but individual magic earned the Reds those points, rather than an all-round winning mentality.
Roberto Firmino and Emre Can both fired home Goal of the Season contenders at the Britannia Stadium and Vicarage Road, while at West Brom, a set-piece header from the former proved to be the difference.
Even against Crystal Palace, in the recent 2-1 defeat at Anfield, Liverpool needed a sensational Philippe Coutinho free-kick to give them the lead.
Take away those moments of brilliance, and all you see is insipid performances with no urgency, quality and chances created. They have not been the displays of a side in control of their own destiny.
Stoke, West Brom and Watford could so easily have scored late on – only some Mignolet heroics and good fortune prevented that.
These next two matches are vital in terms of Liverpool's future, but recent evidence suggests we have every right to be terrified about what might happen.
This is a squad not used to winning matches when the pressure is at its most intense.
Winning mentality & fear of failure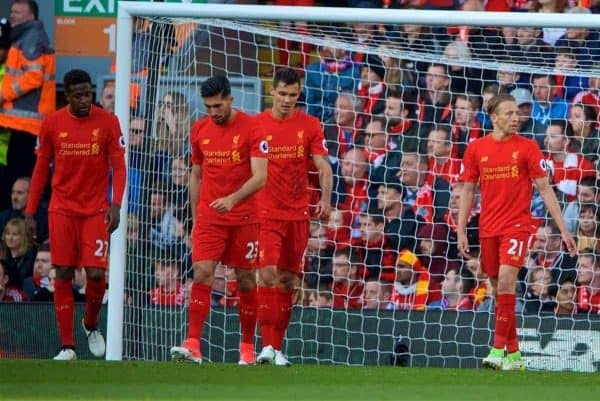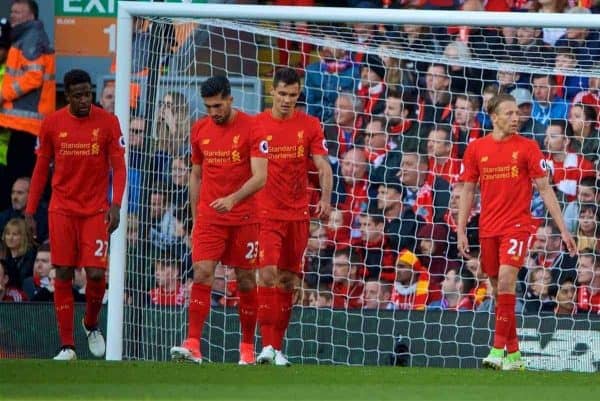 There is a dearth of players who have experienced winning at the top level.
The current squad have won just two trophies combined in a Liverpool shirt – Jordan Henderson and Lucas Leiva lifted the 2012 League Cup – with plenty of heartaches suffered during their respective times on Merseyside.
This is a huge issue, and while Premier League commitments take precedence, some much-needed silverware would have made such a difference to the general belief at the club.
The two cup final defeats to City and Sevilla last season will have done little to aid those feelings of being 'nearly men', and failure to qualify for the Champions League now would be a dagger through the heart.
Liverpool have been in the top-four since beating Hull City back in September, so dropping out of it this late in the day does not bear thinking about.
The longer you go without winning trophies, or achieving your goals in the league, the more it will nag away at a player and fill them with uncertainty.
There appears to be some sort of mental block that appears at these season-defining events, almost as if they can't quite handle the enormous expectation levels heaped on them by a sometimes impatient fanbase.
The Southampton game perfectly highlighted this, with panic everywhere whenever they won a set-piece, and far too many players going into their shell when the heat was on. Emre Can mentioned this after Watford, that players panic too much when they are defending a set-piece.
Issues such as these do not go away overnight.
Klopp needs to be more ruthless?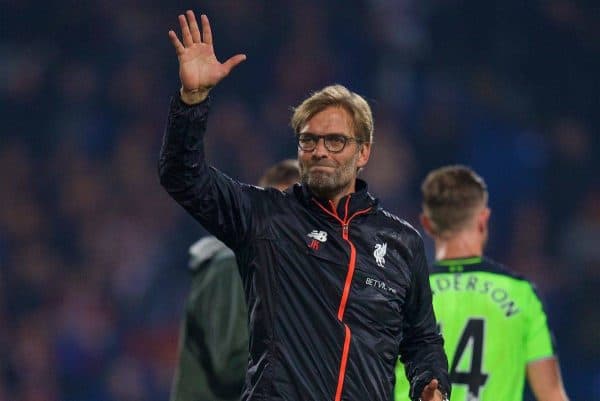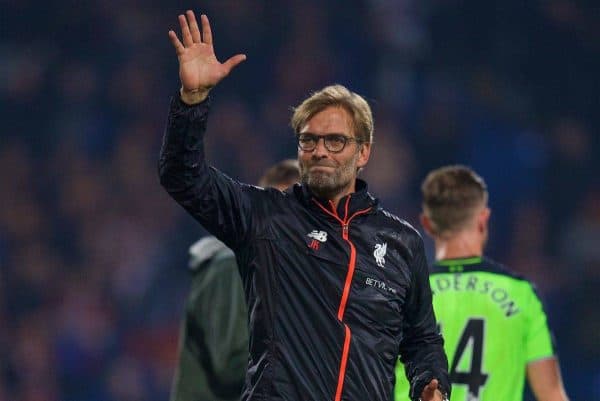 Although some may feel a little miffed that Klopp has not ironed out these deficiencies sooner, it is important to remember that this is still his first season in charge at Anfield.
He will gradually build a squad that embodies his characteristics.
Klopp is not someone who allows the same mistakes to keep happening, even if it may not always feel that way at the moment. This summer will be the next stage in him taking this Liverpool team to another level.
Perhaps though he needs to be a lot more ruthless. Waiting too long to make subs – something that was often criticised during his time at Dortmund too – and keeping faith with players who are clearly not performing, needs to change.
Some perspective is needed, with third place a very good position to be in, but this fear of failure and lack of big-game bottle continues to hold the team back.
West Ham and Middlesbrough are effectively both 'cup finals' – Liverpool must start to conquer those type of games or risk an ugly backlash in a fortnight's time.