Jurgen Klopp has money to spend in this summer's transfer market and believes Champions League football will be the "icing on the cake" for prospective targets.
However, he believes the historical "power and size" of the club has been enhanced by the success of this campaign and the vibe he has got from enquiries already made for potential signings is more positive than this time last year.
Nevertheless, securing a top-four finish is imperative on the final weekend of the season if that bubble is not to be burst.
"The Champions League, for different reasons, is a wonderful competition," said Klopp.
"You can earn a lot of money there, that's money we didn't have last year—but we are already in a good position.
"We are a club without financial problems and we have money to spend but it makes sense to think before we spend and that is what we are doing."
A victory over Middlesbrough on Sunday will guarantee Champions League football and that could be the final convincing factor when it comes down to a player deciding whether to join Klopp at Anfield.
"The Champions League would be the icing on the cake but that's it," he added.
"It should not sound negative but if Champions League is the only reason why a player is coming it makes no sense for him or for us because one year of not qualifying and the player decides [he] wants another Champions League club.
"It is important for players because that is what they want to play but the progress and development and positive perspective of a club is important for players and we are powerful in a lot of parts of the game.
"We will be successful in the future but for this we need the players, of course. We have very good players and we need a few more."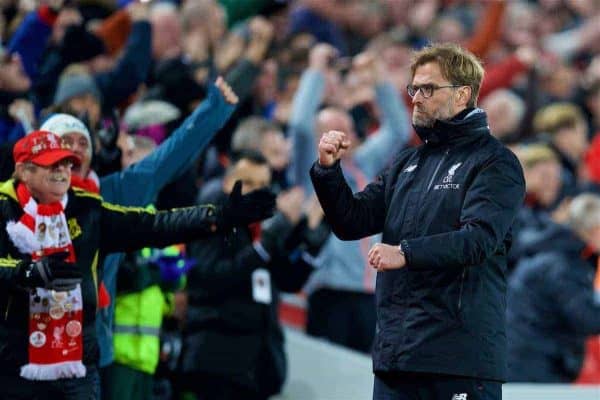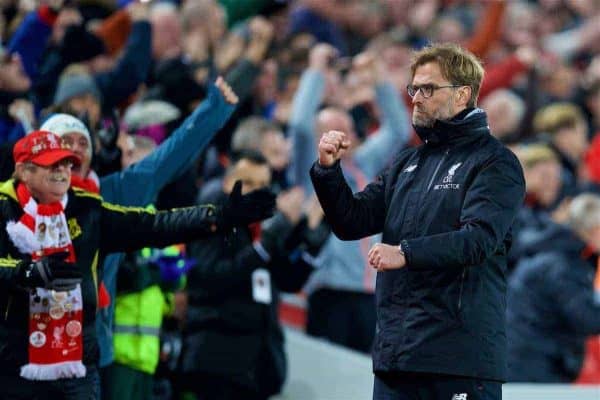 Fourth-placed Liverpool are a point ahead of Arsenal heading into the last game and as long as they match the Gunners' result they will play in Europe's elite competition for only the second time in the last eight years.
But should they drop to fifth, Klopp is still confident the progress made this season will be enough to persuade some of his targets it is still worth a move.
"Even from outside Liverpool always looked a massive club," he said.
"Chelsea has the money, Man City is now coming up—wonderful players, big signings—Man United is Man United, but we are a really interesting project.
"Everyone can see from outside. The mood is different, a few people are different, but the base is there.
"It is still the power and size of this club and then the perspective and that has changed, we feel it in the talks [with players].
"They have to see it, they have to feel it and they have to make a decision.
"We've made a decision before we go into the talks, of course, because that is always how it is because you commit 100 percent.
"Plan A player says 'Ah, sounds all good but..', plan B you are not sure and plan C you have to decide when A and B are not there.
"That is really difficult but the players are really positive this year compared to last year because they have seen our way, our football and that is good."