Ex-Liverpool left-back Alan Kennedy has lavished praise on current first choice James Milner, backing the 31-year-old to improve in 2017/18.
Milner emerged as a surprise candidate for Jurgen Klopp's leading left-back last season, usurping Alberto Moreno and taking up a key role.
The former Man City utility man made 40 appearances last season, with only two of those coming in midfield, as he established himself as one of the Reds' most dependable players.
There have been calls to replace Milner this summer, however, with supporters eager to see a specialist arrive on Merseyside.
Fulham teenager Ryan Sessegnon was Klopp's priority target, but a move for the Englishman fell through, with no replacement for Milner likely at this stage.
In Kennedy's eyes, that should not be considered an issue, with the 62-year-old a firm advocate of Milner's talents.
"I've not been surprised [with his form]. He's a great professional. He treats any position as his own," he said.
"He likes to do what he can for the team, he's very much a team player.
"But he'll still be thinking he can do better next season, that's what I love about him. He's a great guy with a great attitude.
"James is No. 1 and I can't see that changing over the next six months unless he has injury problems."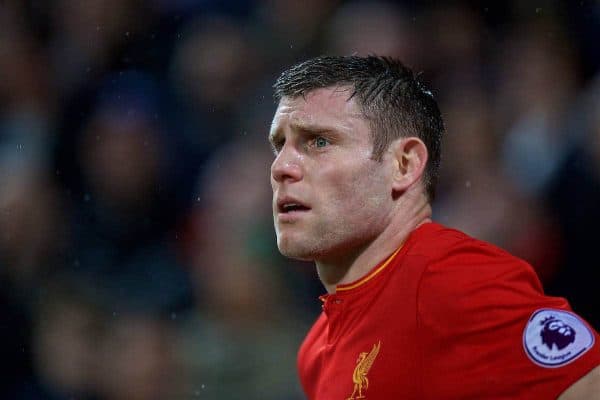 Klopp is seemingly content with Milner as his starting left-back, with the German pursuing deals for other positions before addressing the role.
This is despite Moreno likely leaving the club this summer, with the 24-year-old courting interest from AC Milan, Inter Milan and sides in La Liga.
Liverpool are seeking a deal worth around £12 million for Moreno, who has made 109 appearances for the Reds since joining from Sevilla for the same amount in 2014.
Kennedy's assertion that Milner will only improve is certainly questionable, as while he performed admirably for much of 2016/17, there were stages in which he was noticeably fatigued.
Milner is one of the most naturally fit players in Klopp's squad, but at 31 faces a battle to keep up with the pace in a hugely demanding role.
Hull City's Andrew Robertson was touted as a possible signing at left-back, while AS Monaco's Benjamin Mendy has been tentatively linked with the Reds, but nothing concrete has emerged so far.
For now, it seems that Milner will stay as first choice, with centre-back, central midfield and attack Klopp's focus in the transfer market.