Jurgen Klopp has had his say on Liverpool's season, playing down certain perceived weaknesses that arose during the campaign.
The Reds enjoyed what has to be considered a successful 2016/17 season, securing their pre-season aim of UEFA Champions League qualification.
Despite finishing fourth and acquiring a sizeable 76 points, there were still plenty of critics throughout the year.
Many felt Liverpool rolled over against lesser opposition, while their inability to change their style was also seen as a weakness.
Klopp believes there has been an overreaction, however, playing down any negativity towards him and his players.
"You win at Arsenal, it was outstanding, then you play Burnley, you lose it and nobody said it was a slip," Klopp told Liverpoolfc.com.
"Immediately everybody said, 'That always happens to us', [we] win such a big game and lose against a smaller side.
"To lose is already hard enough but to have the feeling 'That's our DNA', it's really sad, how can we change this?
"People said when we didn't beat the weaker teams that I have no Plan B.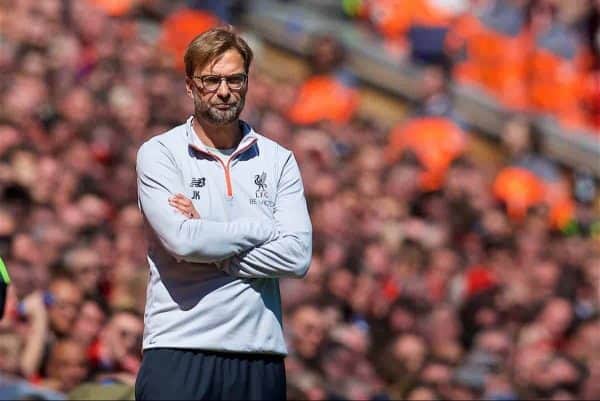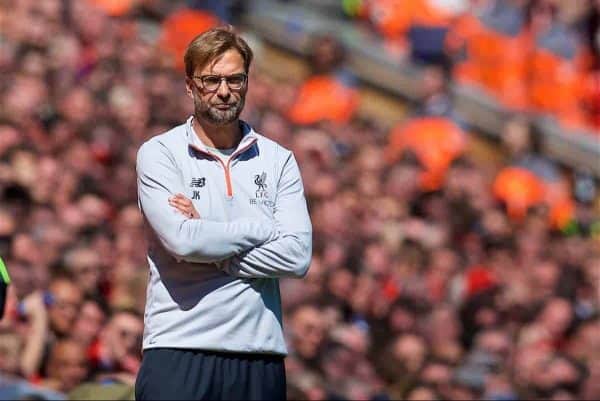 "I have absolutely no problem, people can say what they want, but it's not about Plan B. We know exactly what to do, we did it so often.
"When we did it, it's normal, when we didn't do it, it's like we'll never learn it!
"[But] we scored the fourth most, only a few teams scored more than we did. It was all good."
The Liverpool manager also hinted that the fanbase needs to be slightly more grounded, rather than one result leading to unrivalled joy or another causing huge negativity.
"It's unbelievable when you think at the end of the year, Manchester City, what a game [from] both sides," he added.
"Running, good football, defending together, tactically good—what a commercial for football. Only one goal, but a commercial for football.
"Two days later, it felt like another kind of sport. Going to Sunderland, two penalties for them, a handball of Sadio—it was handball but nobody, Sadio included, could explain why he did it.
"In this moment, this club and this city maybe, we have to learn to take moments like this like they are. Don't make them bigger.
"[At Liverpool], we are like, if you win against Manchester City the world could not be nicer, you draw at Sunderland and everything is terrible and that's the start of something bad.
"Yes, it was not good, [but] we missed players, players came back who were not in shape, we all know."
Klopp also pointed out the importance of the Reds reacting to defeats, admitting you have to keep moving forward and learning from your mistakes.
"In life, you cannot ignore the negative things that have happened. If you can change them, change them; if you can't change them, ignore them. That's how it is.
"You cannot go [back] so it's not about negative experiences, we all have them, it's all about the reaction. That's life and that's football—how you react on a specific case.
"Your normal day: if you get up in the morning and the first hour is bad, does that mean go back to bed? No, it means let's try another one.
"That's football, it's the same, only we do it with 10 other people on a pitch, millions of people watching it.
"It looks like it makes it more important because we cannot hide but, in the end, we have to do the same things as anyone else, we have to react on things in the best way."