Liverpool's new chief executive Peter Moore insists they will not be drawn into a buying frenzy just to match their big-spending rivals but will focus on securing the best players at the right price.
While Manchester City are set to take their summer outlay to £75million with Benfica goalkeeper Ederson joining Monaco playmaker Bernardo Silva – and the £100m barrier looking like soon being broken by their interest in £40m-rated Monaco left-back Benjamin Mendy – the Reds have signed free transfer Chelsea youth striker Dominic Solanke.
Manager Jurgen Klopp is keen to significantly strengthen his squad and is interested in Southampton centre-back Virgil van Dijk and RB Leipzig midfielder Naby Keita, among others, and that could see Liverpool's transfer spending also extend to £100m-plus.
However, Moore – who is not involved in transfers as that role has been taken over by sporting director Michael Edwards but will have to sign off all expenditure – said there was still a necessity to get value for money.
"I have been involved in a company that has acquired other companies for 1billion US dollars and it hasn't quite worked out," said the Liverpool-born former Microsoft, EA Sports and Reebok executive on his first day at work.
"What I have learned over the years is that it is not how much you pay but what you get.
"You have a kid called Philippe Coutinho playing out there who cost £8m and then you have other guys who cost four or five times that around the league.
"That is not about 'We have spent a lot of money so we are good' that is about 'We have bought the right players at the right price'.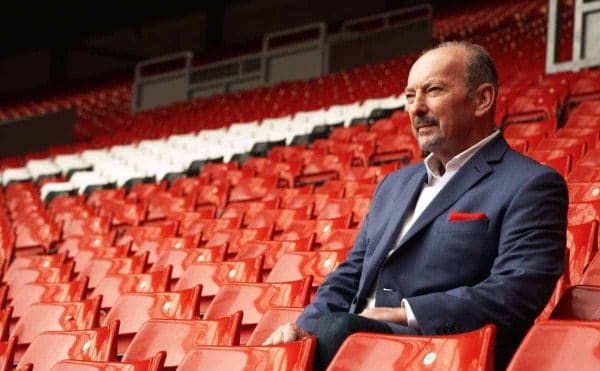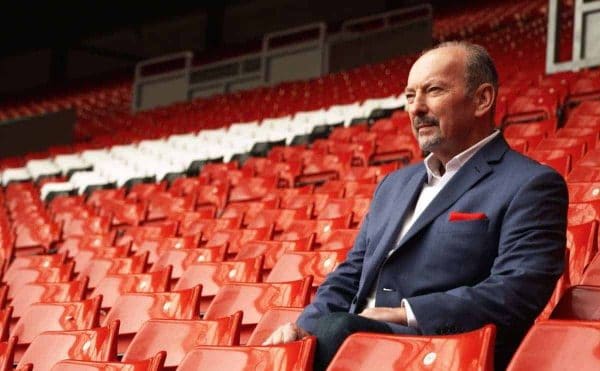 "Everyone wants to see massive money but what I want to see is talent for the right price. I might be naive in that but that seems good business.
"It's not about saying 'They've spent £100m so we will spend £100m'.
"I'm not looking at my competitor – let's call City a competitor – spending this, therefore I need to spend that regardless of the quality of the players. That makes no business sense to me.
"Listen, we may spend £100m. Who knows? But it won't be because they spend £100m.
"If your next door neighbour puts £50,000 into his greenhouse will you spend 50,000 quid on a greenhouse? No. You do what makes good sense for your house.
"You can expect (us) to strengthen the team. There is money to back the manager and the sporting director."
Moore, a boyhood fan, freely admits he does not have the football expertise associated with many of his contemporaries but it is his business acumen which persuaded club owners Fenway Sports Group to lure him away from EA Sports in California.
He has yet to drill down into the full operational workings of the club but from what he has seen already he believes he has inherited a strong platform from which to work. But that does not mean there are not improvements to be made and his job will be to increase revenue streams to allow the club to be more competitive.
"I have been the CEO of a five billion dollar company with 8,500 employees and football's big business now," he added.
"The experience and expertise I bring are suited to what my remit is. I'm not disappointed that I'm not involved in the transfer business. The expression that I use is horses for courses.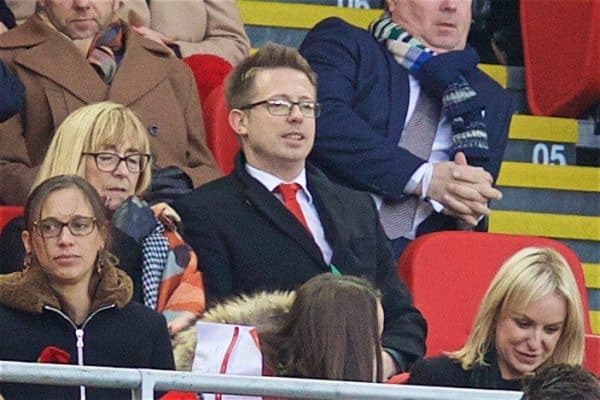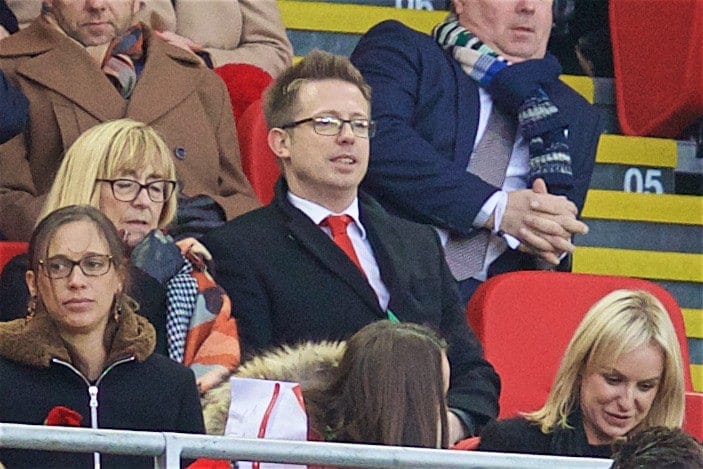 "I trust Michael (Edwards) implicitly to do a value proposition of a particular player and say, based on the data analytics we have on them and the comparables we have on another player, that is what we go in to.
"We have a world class manager that any club in the world would want and what we have to do as a single team is provide the team on the pitch with every resource they need to be successful.
"If you are a business and you think you are perfect, you are screwed. You need to think 'We can do better here, we can do better there'.
"If you don't think you can do any better, that is when you get into dangerous territory."