With RB Leipzig reluctant to part ways with Liverpool's priority midfield target Naby Keita, Jurgen Klopp could be forced to consider alternatives.
The Reds have long been credited with an interest in the 22-year-old, who scored eight goals and provided eight assists in 31 games in the Bundesliga last season.
Keita is something of a unique player: gifted in all areas of the game, and capable of filling a variety of roles in the midfield, he is a stellar talent who would improve any side.
But with Leipzig in a strong position in terms of holding onto their stars this summer—backed by Red Bull, boasting a stubborn boardroom and prepared to make Keita their highest earner—he could prove difficult to sign.
There is little chance of finding a player truly comparable to Keita, but with Klopp eager to bolster his midfield, there are a variety of options to consider around the continent.
Here are five alternatives if Liverpool fail to sign Leipzig's No. 8 this summer.
Germany's Prodigy: Leon Goretzka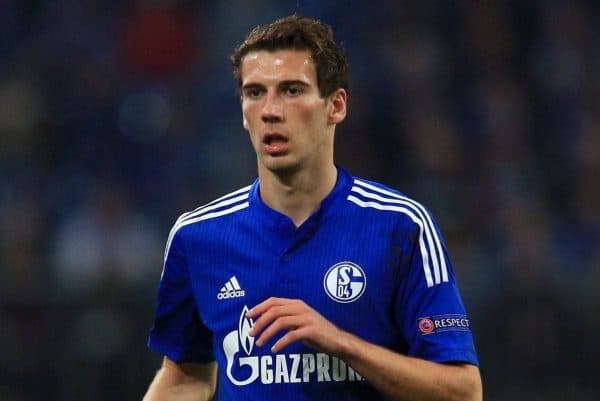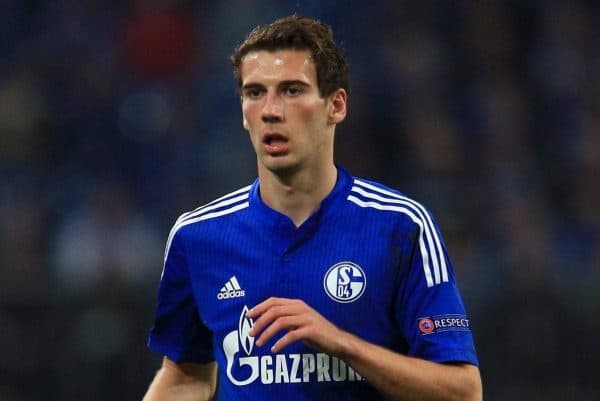 Club: Schalke
Age: 22
Nationality: German
Goretzka spent the summer with the Germany squad at the Confederations Cup, with the Schalke midfielder establishing himself as a key player for Joachim Low.
A tall, powerful presence in the middle of the park, Goretzka excels in breaking the lines and driving forward from his natural role, making him a fine alternative to Adam Lallana.
He is able to perform a variety of duties in the midfield, and while he is not wholly similar to Keita, would provide Klopp with another option capable of blending defence and attack with ease.
Goretzka is expected to leave Schalke this summer, with just one year left on his current contract, and Real Madrid and Bayern Munich are among those pursuing the No. 8.
Likely considerably cheaper than Keita, if Liverpool are unable to convince Leipzig, Goretzka would be a fine alternative.
The Rumoured Target: Sergej Milinkovic-Savic
Club: Lazio
Age: 22
Nationality: Serbia
Milinkovic-Savic emerged as a possible target for Klopp in June, with the Reds reported to have contacted Lazio to enquire as to his availability.
Like Goretzka, the 22-year-old would require a significantly smaller fee than Keita, with an offer of around £25 million said to be enough to secure his signature.
Standing at 6'2″, Milinkovic-Savic brings a dominant physicality both on the ground and in the air, while he has the awareness and technical quality to dictate play in the middle of the park.
He is also hugely effective going forward, scoring seven goals and assisting a further 10 in 39 appearances in all competitions last season, and could fill the role proposed for Keita adeptly.
Last Year's Model: Piotr Zielinski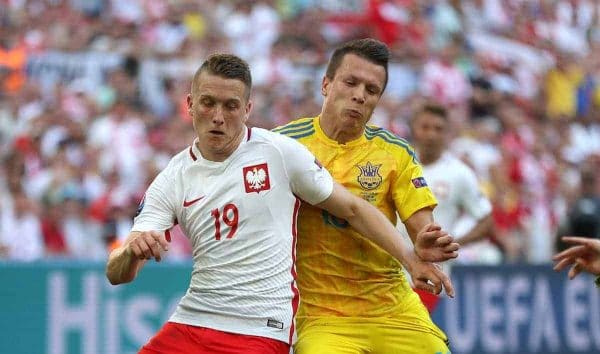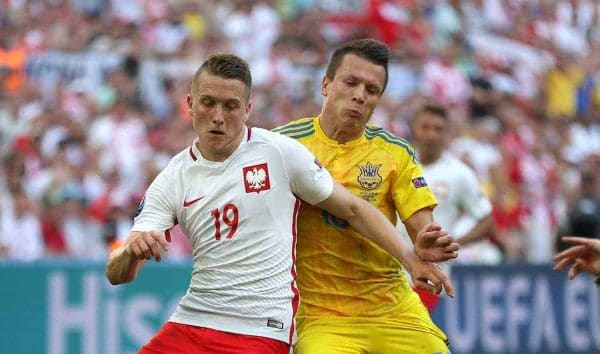 Club: Napoli
Age: 23
Nationality: Polish
Before the arrival of Georginio Wijnaldum last summer, Liverpool were pursuing a deal to sign Zielinski from Udinese, but ultimately failed, as he made the £14 million move to Napoli.
In Naples, Zielinski has gone from strength to strength, immediately slotting into one of the most exciting attacking units in European football, alongside the likes of Dries Mertins and Lorenzo Insigne.
Last season, Zielinski scored six and assisted seven in 47 games for Napoli, largely operating in a dynamic role in Maurizio Sarri's three-man midfield.
At his best when given the freedom to roam, Zielinski is a great outlet in the centre, and is able to glide through defences with intelligent, third-man runs, much like Keita.
Whether he would leave Napoli after just one season remains to be seen, but Liverpool reviving their interest in Zielinski would be wise.
The Stopgap: Alex Oxlade-Chamberlain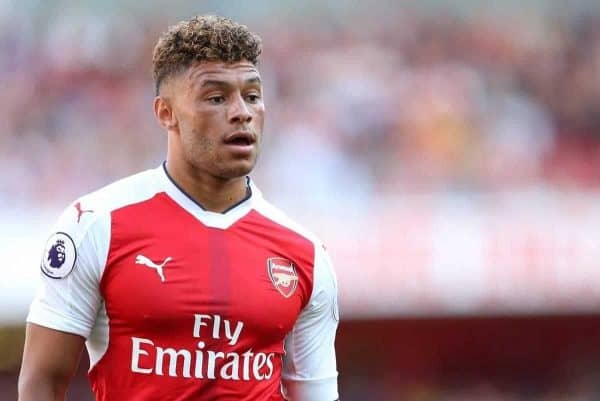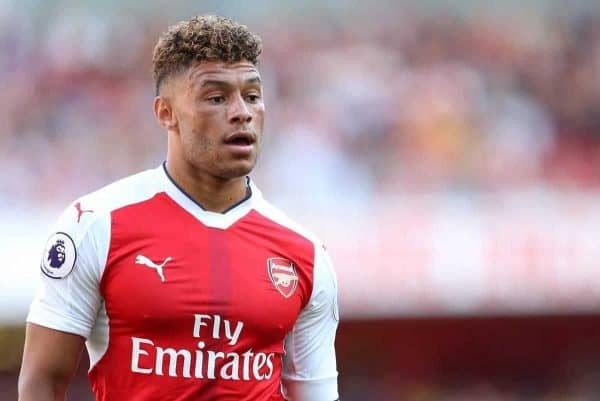 Club: Arsenal
Age: 23
Nationality: English
Given Keita's blossoming, all-round quality, and ability to shine in all manner of roles in the midfield, it is highly unlikely Klopp will acquire a like-for-like alternative.
While the Guinean is eager to leave for Anfield this summer, Leipzig's resolve may see him remain at the Red Bull Arena for another season.
This could open up the possibility of Liverpool returning for their priority mark in 2018, and if that is the case, another widely reported target, Oxlade-Chamberlain, would be solid signing.
The 23-year-old is eyeing a long-term role in the middle of the park, and seemingly open to the possibility of working under Klopp, could provide the German with an excellent option.
Oxlade-Chamberlain certainly has the industry, flexibility and, crucially, the ability to transition from defence to attack swiftly, and would bolster Klopp's ranks for the long term.
The In-House Solution: Marko Grujic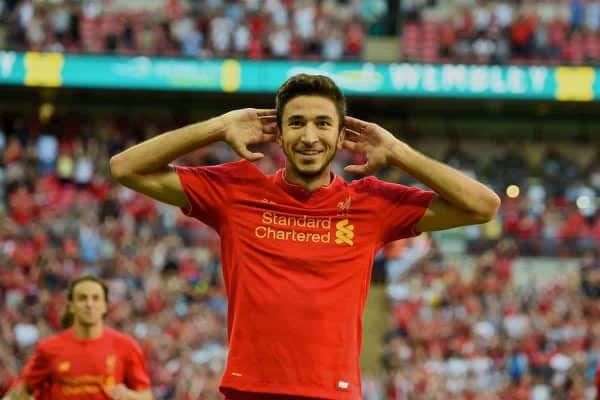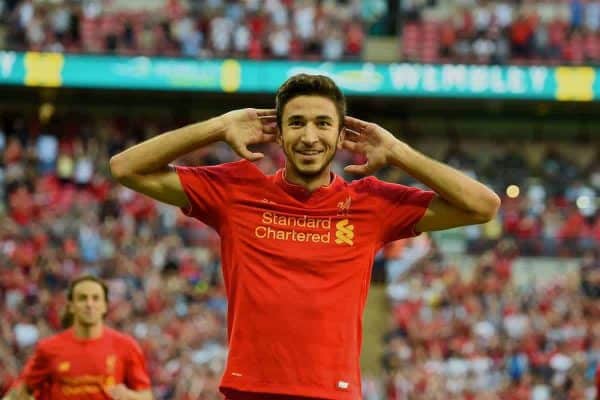 Club: Liverpool
Age: 21
Nationality: Serbian
Even if Klopp moves to sign Oxlade-Chamberlain, the England international's versatility could see him operate out wide on occasion when the likes of Sadio Mane and Mohamed Salah are unavailable.
This could open up an opportunity for one of last summer's arrivals, Grujic, with the youngster primed to continue his progress after a year spent in transition on Merseyside.
Grujic is at his best in a roving, attacking role in midfield, utilising his speed, power and intelligent movement to break defensive lines with ghosting runs.
And standing at an imposing 6'3″, Grujic would also add some much-needed physicality to Klopp's midfield, though the timing of his challenges would certainly need to improve.
As with Oxlade-Chamberlain, Grujic could take up the role earmarked for Keita in 2017/18, while the Reds ponder a renewed pursuit the following summer.