Adam Lallana has been left hugely impressed by the fitness and form of Daniel Sturridge in pre-season, with the midfielder saying it is "like having two new signings".
Despite not scoring yet this summer, Sturridge has looked sharp whenever he has taken to the field, following endless injury problems in recent years.
The 27-year-old has already been praised by manager Jurgen Klopp, with the Liverpool manager lauding the striker's condition earlier this month, and now Lallana has followed suit.
"Listen, Studge has been absolutely brilliant in pre-season so far," Lallana told the Telegraph.
"You couldn't put a price on him. He is a world-class player. He has come back from the summer looking absolutely brilliant, so fit. He is going to be a massive player for us this season. I can feel it.
"He is looking really sharp and to have him firing on all cylinders would be like having two new signings if we can keep him on the pitch and get him scoring goals."
Lallana also spoke about the current depth within the Reds' squad, claiming that inevitable injuries should not prove as fatal this season.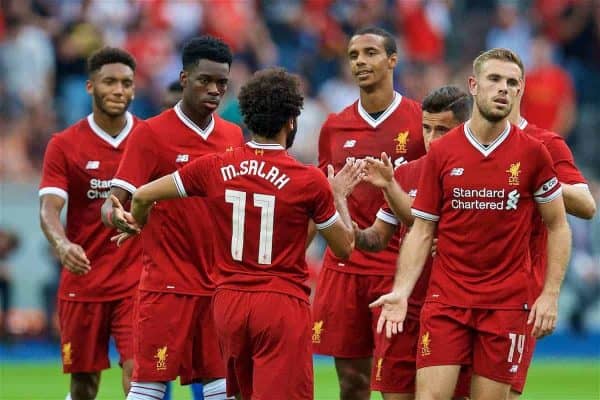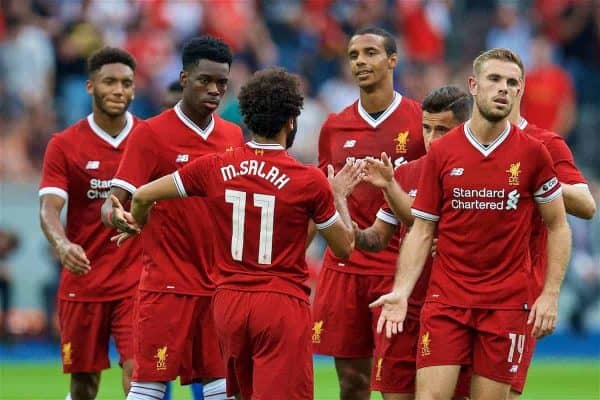 "Every footballer gets injuries – Jordan Henderson has had a tough couple of years," he added.
"We all have to deal with it at some stage in our career. But we have got plenty of options and if we keep everyone fit, who knows what can happen?
"It's not major surgery we need. It's little tweaks. We are looking good at the minute. Philippe (Coutinho) can play in different positions; he can play central and out wide.
"Sadio [Mane] can play on the left or the right. It's similar to me, I used to play out wide and I now play more central."
Despite Klopp already having a plethora of talent at his disposal, particularly in attacking areas, Lallana stressed the importance of bringing in more new faces this summer, following the arrivals of Mohamed Salah, Dominic Solanke and Andrew Robertson.
"I want the best players to be linked with Liverpool and coming to Liverpool," he said.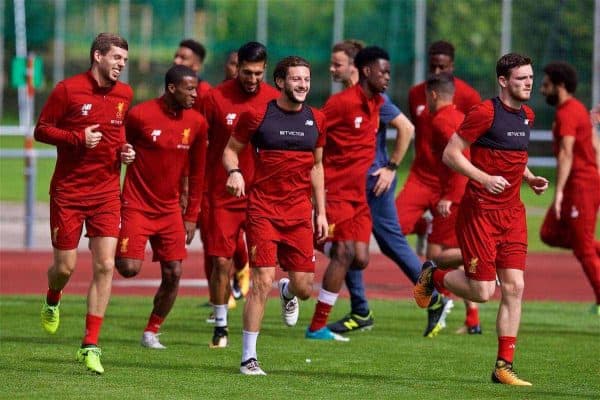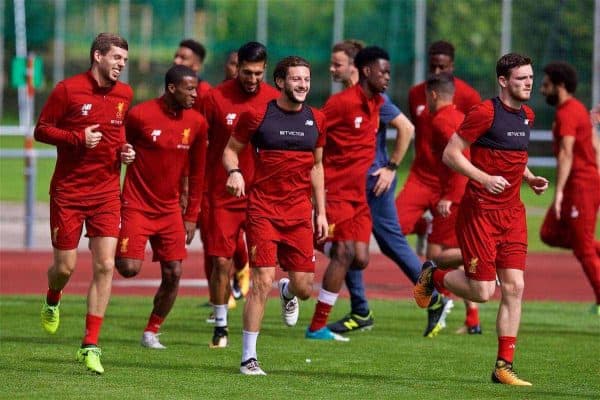 "If you are talking about it from a personal point of view, the pressure to get better and the competition for places is healthy. That is what we need.
"At times last year, our bench probably wasn't as strong as we would have liked it to be. If we are going to achieve something, we are going to need a strong bench. We need a strong squad and players need to be on their toes. It is all good.
"There are 30 players out here with the three goalkeepers and a few young lads. That is a hell of a lot of players. You only have to look at the substitution that the manager can make. He is now replacing pace with pace and goals with goals."
Assuming Liverpool have a strong end to the transfer window, hopefully bringing in Virgil van Dijk and Naby Keita, or at least alternatives to them, this will be the Reds' strongest squad in years.
Although Lallana's "two new signings" comment is a little confusing, it is impossible to deny what a key figure Sturridge will be if he stays fit.
He is Liverpool's best finisher and one of their one true match-winners, and his goals could prove crucial as Klopp's men battle across four competitions in 2017/18.