Jurgen Klopp says he and his squad are focusing on improving the defensive side of their game, admitting it has been Liverpool's weak link in the past.
The Reds have struggled to impress at the back since the days of Rafa Benitez, with opposition sides often seeing them a soft touch.
Sloppy goals have been leaked at an alarming rate, and some superb attacking play has often not been rewarded because of it.
Things haven't improved too much in defence since Klopp took charge in October 2015, with the same old deficiencies all too apparent.
The 50-year-old recognises this, however, and says his players are working hard on tightening up as a unit and cutting out individual errors.
"I know people think about this, but in our 'non-existing plan B' they always talk about offensive things but that makes not too much sense because we scored absolutely enough goals," Klopp told LiverpoolFC.com.
"If we concede less and score the same number, that would make the biggest difference.
"We have to be concentrated on this, we have to defend different situations better and not to think about how we could make the other teams crazy with all the qualities we have.
"With the quality and skills of the boys, you immediately have different options offensively—but to be organised is the main thing.
"If you have four or five very offensively orientated players then all good, that's what everybody wants, if they are ready to defend.
"Otherwise you have no chance—you will have how we felt a few times, you can have 80 per cent possession but in the end if they have one situation then 1-0.
"We need to make sure that this one situation is not enough or these two situations are not enough against us.
"Being ready for these moments, that's the next step we have to do in our progress—that we get more and more used to that we are a possession team and that we are really ready to defend these one, two or three situations the other teams have, which has hurt us so far a lot."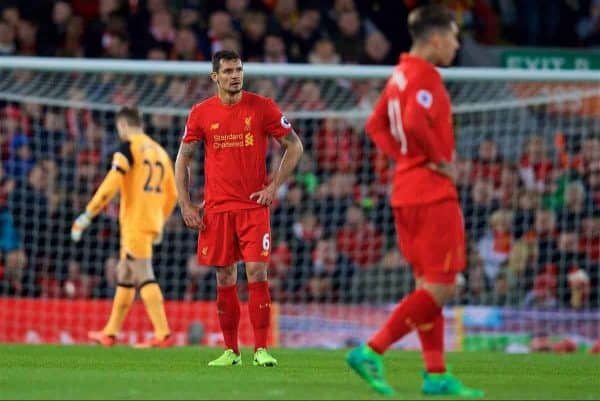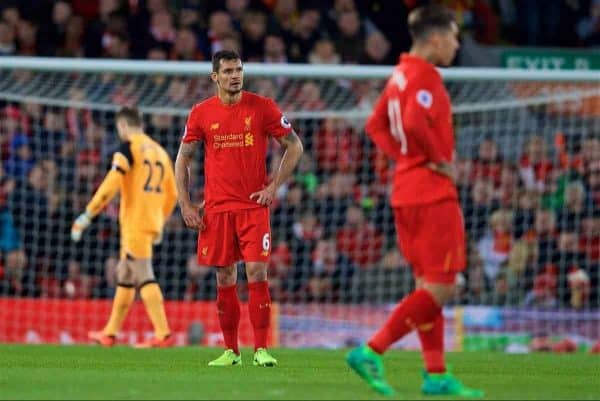 Klopp continued to speak about his side's major weakness, touching on the supposed set-piece issues that have dogged Liverpool for so long.
However, he was also quick to praise the attacking brilliance of his team.
"I don't want to open the case of set-pieces again because it was not set-pieces," he added.
"It was second balls after set-pieces, after throw-ins and things like this. We are all sick of talking about it.
"We defend well but in these moments we have to come absolutely in the right mood. That's the main target.
"Then, working with these players to create moments, that was never our problem no matter how often people want to say it, that we didn't create some chances.
"We will score goals, 100 percent. In the end, if we score one then that needs to be enough in a lot of games and gives you the freedom to improve more and more in different other offensive situations—but only if you are really organised.
"Who wants to be in this team needs to be ready for organisation, that's 100 percent—then we can play football, and very well by the way."
It is clear to see that Liverpool's attacking play is of no concern at all, with goals flowing and the squad full of excellent midfield and forward options.
If the Reds are to reach that next level, though, they must tighten up at the back, both as a collective and individually.
The possible arrival of Virgil van Dijk from Southampton would help hugely in that respect, as Klopp looks to solve a problem that has been so damaging of late.