With Liverpool greeted in Hong Kong by monsoon-like conditions, Jurgen Klopp admits a rain-ravaged pitch could hamper their pre-season preparations.
The Reds landed in the Far East on Monday morning, with the weather a stark contrast to that of England at present, as rain continues to pour.
Klopp's side are set to take on Crystal Palace on Wednesday afternoon, directly after the Premier League Asia Trophy's other 'semi-final' between Leicester City and West Brom.
And the German believes the heavy schedule, paired with difficult conditions, could impact Liverpool's plans in Hong Kong, having already been forced to move their first training session.
"Yeah, it's a worry. What can I say?" he told reporters after the Reds' 13-hour flight.
"I'm a football manager, I'm interested in the game, I'm interested in the quality of the game and different things have influence on the quality.
"Players do of course, the pitch is very important, but if it's bad we can't change it. We'll see how it is.
"It's an outside sport so you have to adapt to the weather and for all teams it's the same. I hope it's OK."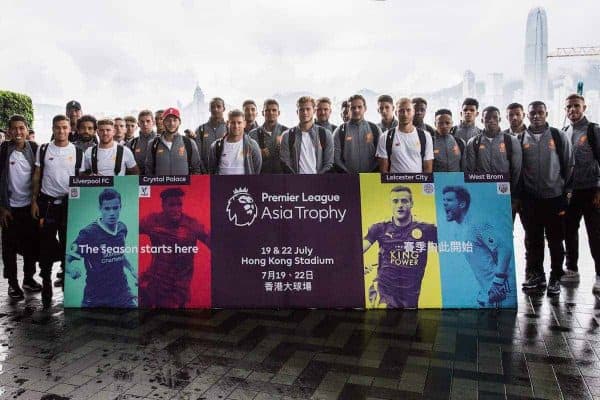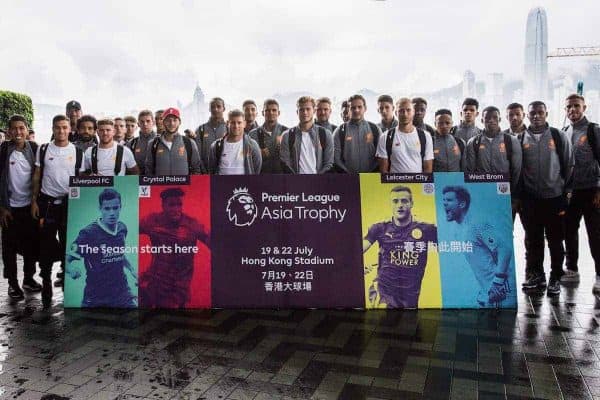 The commercial aspects of pre-season tours in the Far East are clear, and the Reds were met by a passionate contingent of supporters when they arrived at the Ritz-Carlton Hotel on Monday.
But the regularity with which summer tournaments in the area are dogged by heavy rain is a clear issue, as Liverpool found ahead of the 2015/16 campaign.
Their 4-0 victory over the True Thai All Stars was played under a torrential downpour throughout the second half in Bangkok.
Klopp is right that his side would need to be prepared to play in all weathers, but the risks run by turning out in a monsoon are clear.
In 2013, the pitch at Hong Kong stadium was branded as "a killer pitch" by then-Sunderland boss Paulo Di Canio after treacherous conditions saw Sunderland's match reduced to 40 minutes each way.
Spurs defender Jan Vertonghen suffered ankle ligament damage on the waterlogged pitch that same year.
Pre-season is designed to ensure the squad finds fitness ahead of a busy campaign, with Liverpool set to fight on four fronts in 2017/18—including, hopefully, the Champions League.
But there is a considerably higher chance of suffering injury on a pitch torn up by a previous 90 minutes of agricultural football from Tony Pulis and Craig Shakespeare's charges on Wednesday.
The Premier League Asia Trophy is still set to go ahead, but Klopp is right to have his reservations.