Jurgen Klopp has explained how he told Joe Gomez to cut down on muscle, and believes he can provide Liverpool with another option at right-back.
Gomez played the full 90 minutes of Saturday's 3-0 pre-season victory away to Hertha Berlin, with the majority of this coming as a right-back.
While the ex-Charlton Athletic youth sees his long-term role at the centre of defence, where he picked up on Jon Flanagan's introduction in Berlin, he is capable of operating on the flanks.
And after a nightmare spell with injuries, he is now aiming to establish himself under Klopp, who revealed some salient advice he gave to the 20-year-old on his return.
"Last night I had a long talk with him," he told reporters after the win.
"When I came in I saw him for about 20 minutes playing in the U21s. Then he got the injury and I thought: 'Oh my God'.
"Everybody told me what a wonderful player he is. When he came back he got injured and then when he came back again he was heavy.
"He had a lot of muscle and you only need muscles like that if you're only going to the beach or whatever.
"We had to work on this and now he's back. He lost weight, he's really fit, he looks sharp. There are still things to improve.
"His heading was really good, but he can improve—he needs to be a little more aggressive."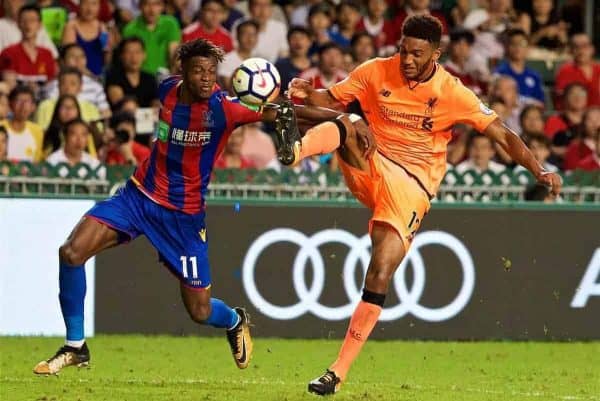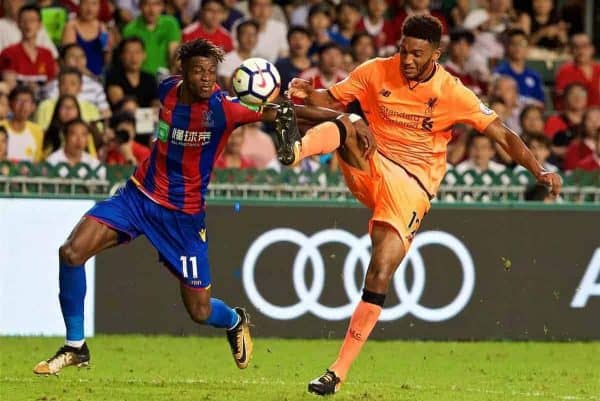 Gomez and Flanagan were Klopp's only options at right-back on Saturday, with Nathaniel Clyne sidelined through injury and Trent Alexander-Arnold left in Rottach-Egern.
That Gomez impressed in his 75 minutes in the role provides Klopp with food for thought, with the German still deliberating whether to send his young defender on loan this summer.
But with Clyne out, and Alexander-Arnold still largely unproven, Klopp believes Gomez could be a genuine option at right-back.
"The full-back position is now unbelievably important for us now because Clyney has had no pre-season so far," he explained.
"Trent, as we all know, is a fantastic player, but also just 18—offensively ready, but in defence he needs to improve a lot.
"We need these different options and it's good to have him back, absolutely."
Gomez operated as a left-back on his move to Liverpool in 2015, but has been utilised at right-back for both Charlton and the England U21s, and is clearly adept in the role.
Keeping him on Merseyside, where he can compete with Clyne and Alexander-Arnold, as well as providing cover across the defence, may be a wise move from Klopp.