In the age of squad numbers, there is a temptation to dismiss the figure on a player's back as an increasingly meaningless symbol, writes Richard Jolly.
After all, Liverpool's iconic No. 7 shirt, indelibly associated with flair and attacking elan, was worn by a resolutely unglamorous figure who lined up at left-back last season.
The No. 8, propelled to a similarly glamorous status by Steven Gerrard, has not been donned in competitive football since the captain's valedictory goal in a 6-1 thrashing at Stoke.
The No. 9 became a byword for clinical finishing when worn by Ian Rush, Robbie Fowler and Fernando Torres, but Liverpool registered a century of league goals in 2013-14 without Iago Aspas, their supposed successor, contributing any.
And yet there felt something symbolic when Roberto Firmino assumed the No. 9 shirt recently. The Brazilian may have merely been doing a favour to Mohamed Salah, the newcomer who has taken his No. 11 jersey, but the false nine has become the genuine No. 9: if not in positioning, then certainly in status.
It felt like the ratification of a strategy, the confirmation that Firmino's deployment as a central attacker was no short-term fix by a manager who inherited a group featuring several players ill-suited to his style of play, but a permanent policy.
Salah's signing represented bad news for Daniel Sturridge and the specialist strikers: the Egyptian's £39 million fee and his productivity with Roma all suggest he is no mere squad player.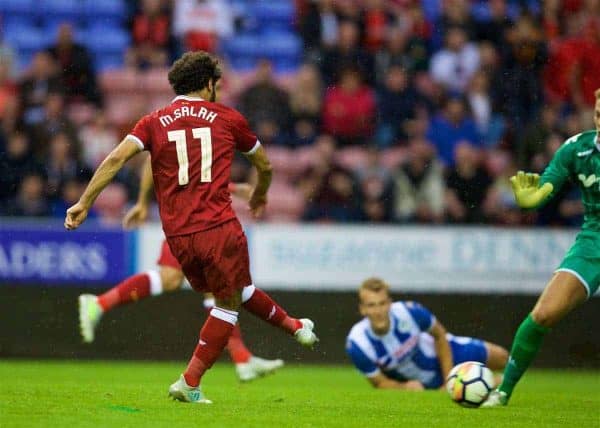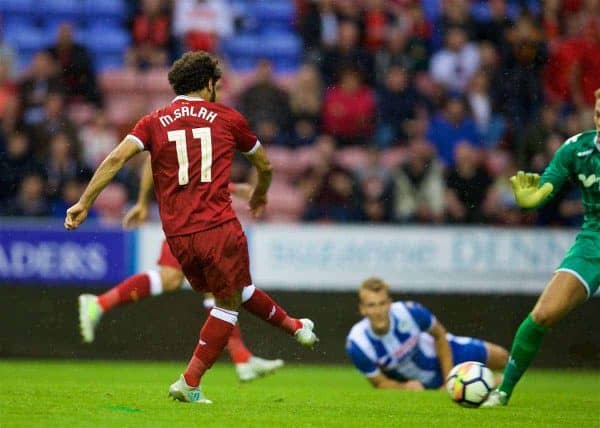 Meanwhile, Sadio Mane is Anfield's reigning player of the year, suggesting that Firmino, Klopp's firm favourite, will not revert to the flanks.
Factor in Philippe Coutinho, even though his long-term future seems to lie in midfield, and Adam Lallana and the actual centre-forwards, in Sturridge, Divock Origi, Danny Ings and Dominic Solanke, seem to be competing to be the first man off the bench, rather than the first choice that Firmino looks.
With energy, mobility, unselfishness and attacking intent, Firmino may be the definitive Klopp player. Arguably Liverpool's definitive performance under the German remains 2015's 4-1 win at Manchester City: Firmino opened his Reds account that day. He also ran City ragged.
But the number on his back should heighten the focus on him. Wear No. 9 and he may be judged as such. Admittedly, many of his counterparts elsewhere eschew the centre-forward's traditional trappings; some prefer No. 10. Yet a comparison between the men who led the line at the top seven last year is instructive. Albeit without the benefit of penalties, Firmino scored much the fewest league goals; his tally of 11 was almost 50 percent lower than that of his closest rival, Zlatan Ibrahimovic, and the Swede's season ended early because of injury.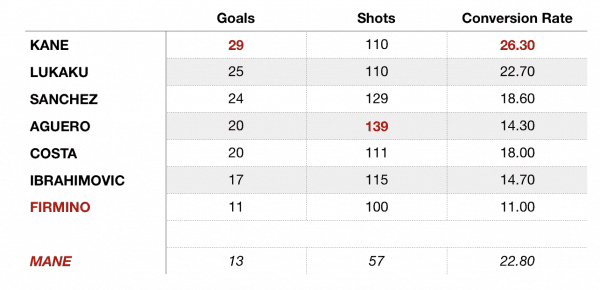 His chance conversion rate, of 11 percent, also places him at the foot of the table. He had fewest attempts, too, which is an indication his duties stretch beyond shooting.
He may be at the vanguard of a revolution, a trailblazer for the multi-dimensional players who are challenging the specialist scorers for the striking berths, but he is pitted into competition with more conventional centre-forwards whose statistics – the more conspicuous ones, anyway – are more impressive.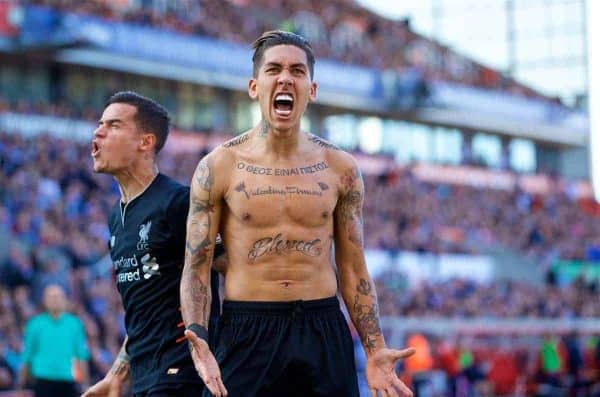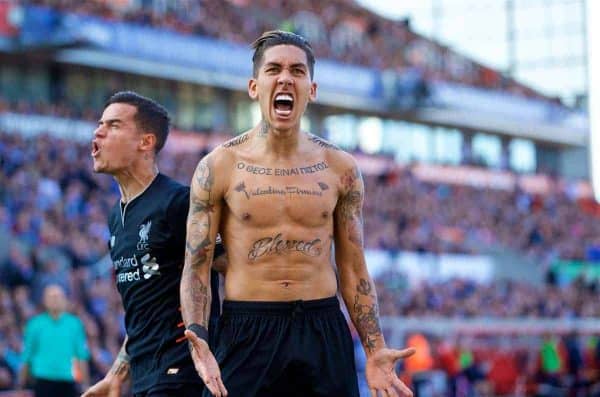 A footballer who has only once recorded a dozen league goals in a campaign, and never more than 16, bears few similarities with Harry Kane and Sergio Aguero. The evidence is that he is a worse finisher. It can feel an initial impediment. So, too, the numbers that he only struck seven times at Anfield and once anywhere against top-nine opponents.
Yet Liverpool outscored Ibrahimovic's Manchester United by 24 goals and Romelu Lukaku's Everton by 16. They came closer to the total football ideal by sharing the scoring and shooting duties around the side.
Firmino had fewer attempts than Coutinho last season, partly because of his compatriot's often inspired habit of taking aim from long range. His conversion rate was around half that of Mane's and if it may be unrealistic to expect the Senegalese to take 22 percent of his chances again, one plausible scenario is that Firmino is the main forward who is only Liverpool's third highest scorer in the forthcoming campaign. Salah's last two years in Serie A yielded 29 goals, Mane's first at Anfield one every other league start.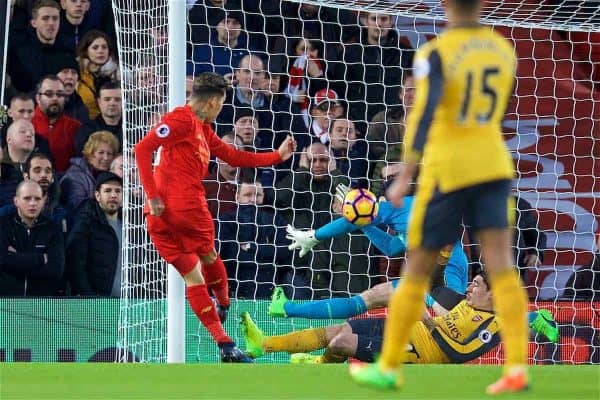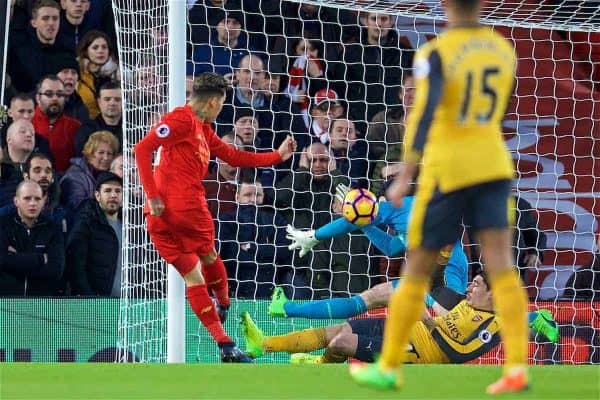 And yet it is hard to shake off the orthodox wisdom that a team's goal total is built around the striker's contribution and that, in times of need, he bears the major responsibility for delivering. It is then that Firmino may be most scrutinised: the Brazilian will assume an especial importance when opponents are frustrating Liverpool, as they did in the second half of last season, or when wingers are having goal droughts, which are obscured while centre-forwards' barren spells are highlighted.
They tend to be the centre of attention and the bare facts are that Liverpool's various No. 9s have contributed just 17 league goals since Torres' sale to Chelsea six-and-a-half years ago.
They could probably do with Firmino matching that total over the next 11 months. So could he, if only to show that a roving runner who goes wider and deeper can be both false nine and worthy wearer of one of Liverpool's most famous shirts.