With Hull City's Andrew Robertson emerging as Liverpool's most likely left-back target this summer, the Scot would arrive as a "positive" addition.
The Reds had previously pursued Fulham's Ryan Sessegnon, but the teenager signed a new contract to stay at Craven Cottage, while another rumoured target, Sead Kolasinac, joined Arsenal.
With Alberto Moreno likely to leave Merseyside before the end of the summer transfer window, signing another left-back is imperative.
Robertson is now the favourite to join as competition for current first-choice option James Milner.
But who is the 23-year-old, and is newly relegated Hull's defensive stalwart worthy of Anfield? We spoke to Tigers supporter Joel Meloir (@joelmeloir), of The Football Hipsters Podcast (@TheFHPodcast), to find out.
How is Robertson as a player? What are his strengths?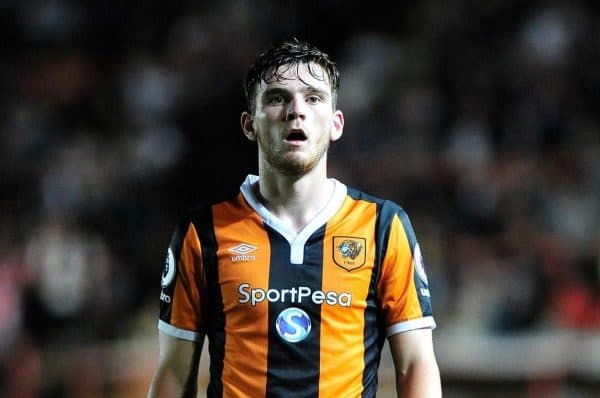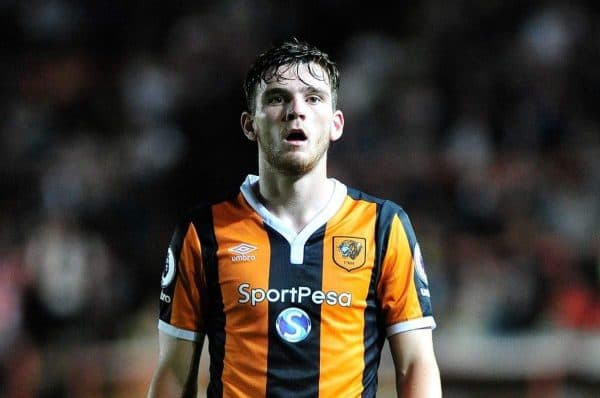 Robertson is what you would describe as a modern-day full-back and follows the pattern of a winger converted to the full-back position. He is technically good, quick and positive in attacking plays with good crossing ability.
Over the last 12 months, Robertson has developed into a good full-back and looks to contribute to and start attacks from left-back, something which Hull utilised particularly under Marco Silva.
He does look to overlap and his crossing is a particular strength and did lead to a number of goals for Hull City last season.
He is comfortable in possession and can keep the ball when needed.
And how about any weaknesses to his game?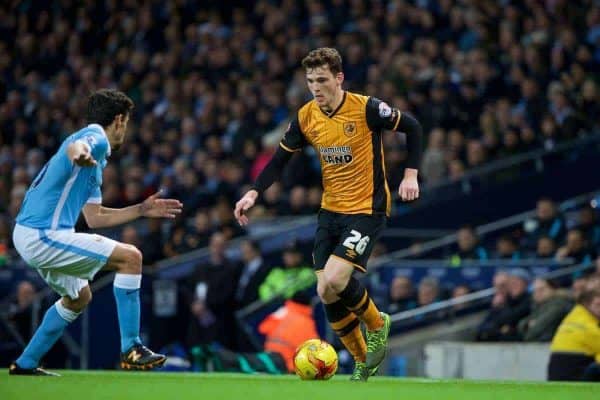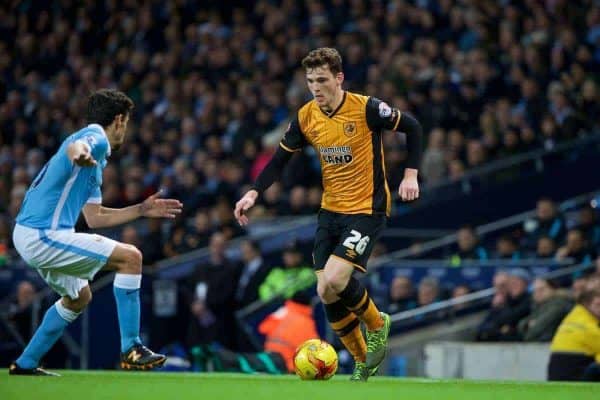 I think Robertson is still learning the position as he develops and the defensive side is certainly a weakness to his game. I feel he sometimes doesn't sense danger as well as he should (Harry Kane's equaliser for England against Scotland was a good example of this recently).
I also feel in one-on-one situations he can be vulnerable if he is left exposed with the support of the left midfielder or left-sided forward.
However, under Silva he did notably improve the defensive side of his game and I would say this could be a sign of hope for Liverpool fans if Jurgen Klopp can knock the rough edges off Robertson's game.
Sometimes in attacking situations, Robertson can make the wrong decision and his decision-making is something which can be improved upon.
Also, as with many modern-day full-backs, Robertson is not the tallest and in diagonals can sometimes be caught out, particularly if a striker has pulled onto him—this did occur a couple of times last season and led to Hull conceding.
What sort of role has he played at Hull?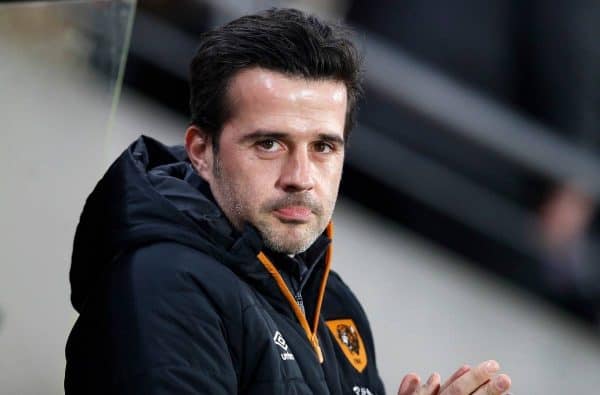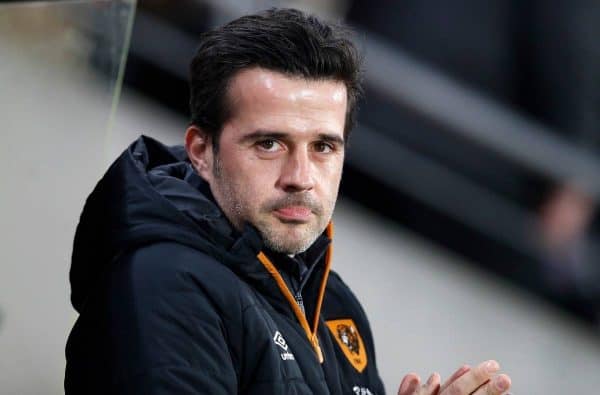 During his time at Hull, Robertson has played in two positions: he has played as a left full-back in a traditional 4-4-2 and has also operated as a left wing-back in a 3-5-2.
I personally feel he looks better as a left wing-back as he has a bit more cover from the left-sided centre-half.
Is he ready to make the step up at Liverpool?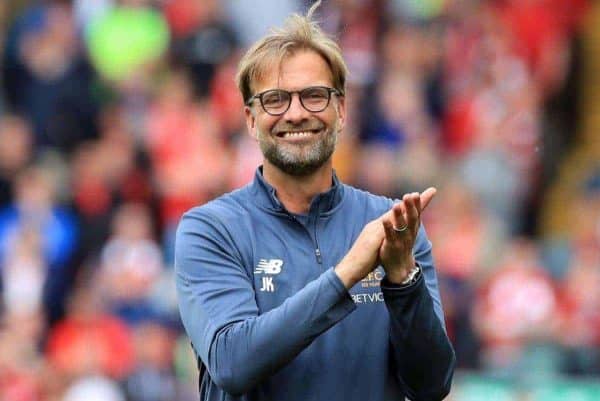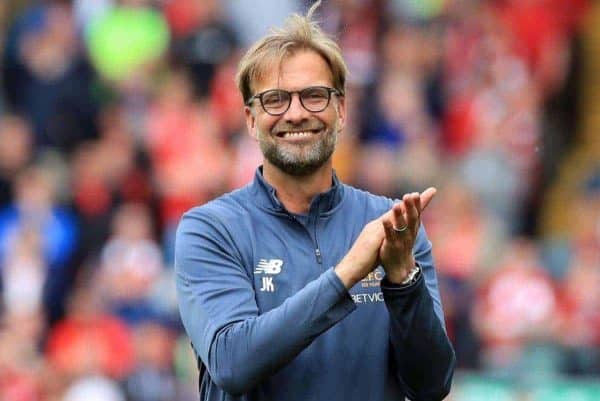 I think Liverpool are buying potential and are not buying the finished article by any means.
With some coaching which I'm sure he'll receive under Klopp, I feel Robertson can develop into a good full-back and at the reported £8 million price, this is a good piece of business for Liverpool.
This is a step up for Robertson and he certainly has the attributes to be a success.
Finally, would he be an upgrade on Alberto Moreno?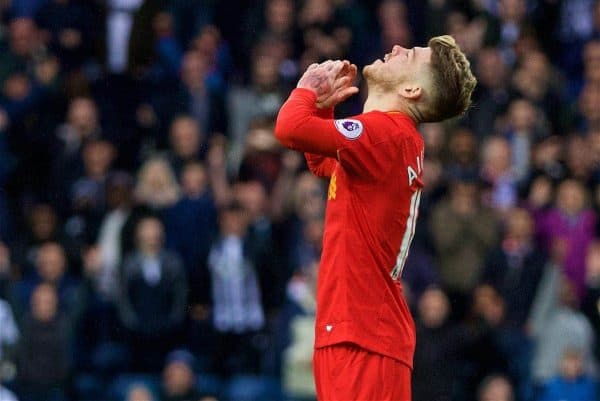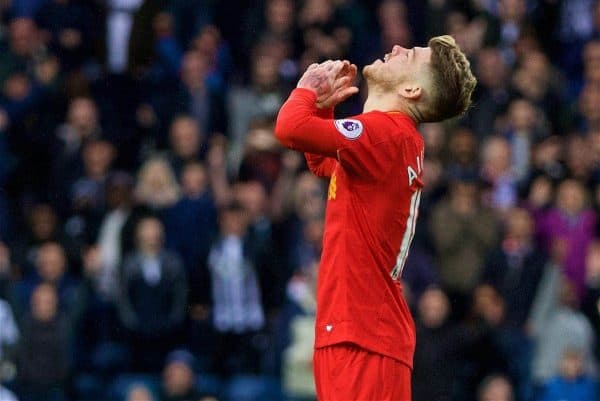 In terms of an upgrade on Moreno, I'm really unsure.
As somebody who saw a lot of Moreno at Sevilla, I would say it's a pretty similar signing, in terms of somebody who is a lot more comfortable with the attacking side of the game, as opposed to the defensive.
I think Robertson is slightly more robust than Moreno and is more eager to do the defensive side of the position—however a lot of the frailties that Moreno has shown, Robertson also has.
Thanks to Joel Meloir for his views on Robertson. Follow him on Twitter @joelmeloir, and listen to The Football Hipsters Podcast here.