The differing performances of Dominic Solanke and Divock Origi in pre-season have been noticeable, with the new signing taking the opportunity to impress while the Belgian floundered.
We are all too painfully aware that the Reds are in need of strengthening at centre-back, with more shoddy defending on Saturday allowing Athletic Bilbao's Inaki Williams to equalise.
Some would also like to see reinforcements at full-back and in centre midfield, but in attack, it is hard to complain about the depth at Jurgen Klopp's disposal.
With Roberto Firmino the undisputed first-choice striker going into the new season, plenty of debate has arisen about who his main back-up should be.
Given that Daniel Sturridge carrying a small injury, and Danny Ings is a long way from being match fit, Solanke and Origi are competing to be Klopps back-up forward.
Judging by their respective impacts summer, there is only one winner.
Solanke > Origi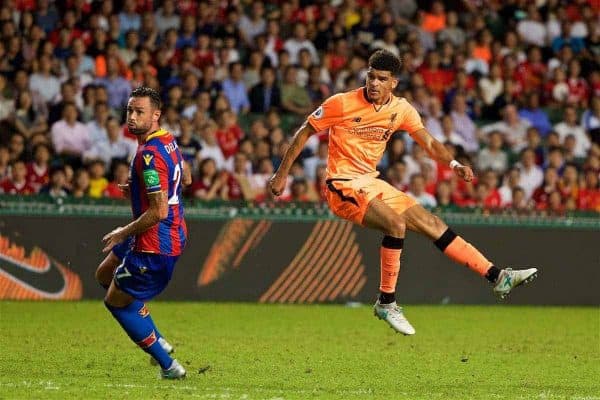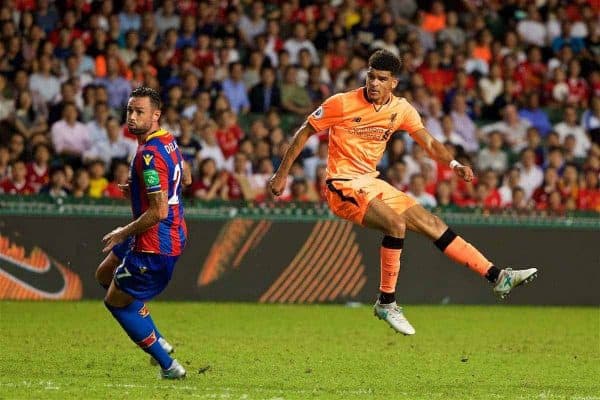 The signing of 19-year-old Solanke wasn't met with too much excitement this summer, with plenty of reports suggesting the Chelsea youngster was arriving to be part of the under-23s squad initially.
Some stellar performances at the U20 World Cup with England certainly turned heads, however, and he was named the tournament's best player after the Three Lions' triumph.
For Liverpool, Solanke then hit the ground running immediately, not looking remotely daunted by joining a club of such stature, and looking far more mature and ready to flourish than even Klopp may have expected – the manager having admitted he knew little of Solanke and trusted his scouts.
Three goals in pre-season have caught the eye, with his first Reds strike a corker against Crystal Palace, and his two headers, which Hertha Berlin and Bilbao were on the receiving end of, weren't too shabby, either.
It is Solanke's all-around game that has really impressed, though, with an ability to hold the ball up thanks to his towering frame, as well as possessing a deft touch, good pace and a level of in-game intelligence beyond his years.
If the former Chelsea youngster is only being spoken of in glowing terms right now, things couldn't be much different with Origi.
The Belgian suffered a poor 2016/17 season, and while 11 goals for the campaign should not be sniffed at, especially when he often featured from the substitutes' bench, it masked some very lacking displays.
When key attacking players were either injured or unavailable, most noticeably Philippe Coutinho and Sadio Mane, he failed to be a successful deputy.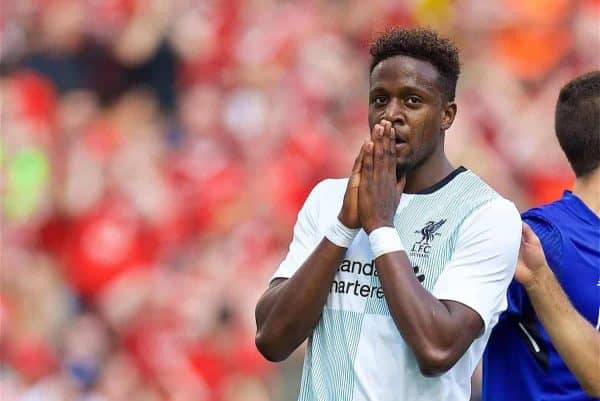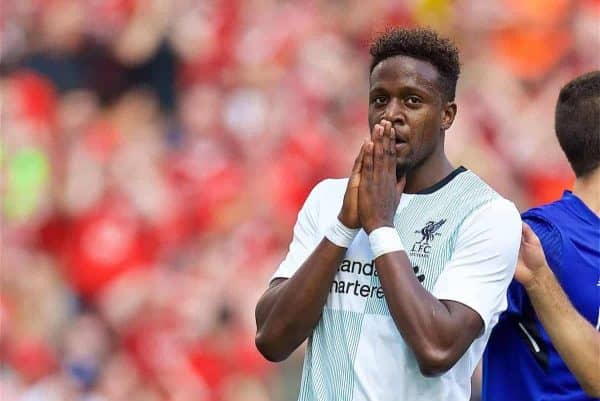 It would be incredibly harsh to blame Origi for Liverpool's alarming capitulation around the turn of the year, but he certainly didn't help, and the Reds' forward play dipped hugely with him on the pitch.
This summer provided the 22-year-old with a great chance to prove his worth and show that last season was a blip, but he has disappointed once more.
One solitary goal, a bundled effort in the 2-0 win over Palace, was a rare moment of happiness, but it has otherwise been an ineffective month.
He saved arguably his poorest performance for the end of pre-season on Saturday, and it was only made worse by another influential Solanke display in the second-half.
Two glorious chances were missed during his 45 minutes on the pitch, once when clean-through and the other a header that should have been buried, and he again looked the weak-link in Liverpool's attacking unit.
His failure to link-up with those around him was a continuous issue, and one of many misplaced passes played a key part in Bilbao's equaliser.
The chasm in quality between Solanke and Origi has been alarming, especially when you consider the latter is more experienced, and it is a no-brainer as to who should feature more in 2017/18.
Futures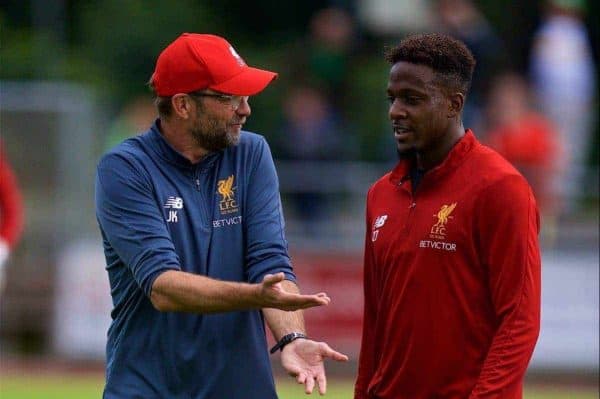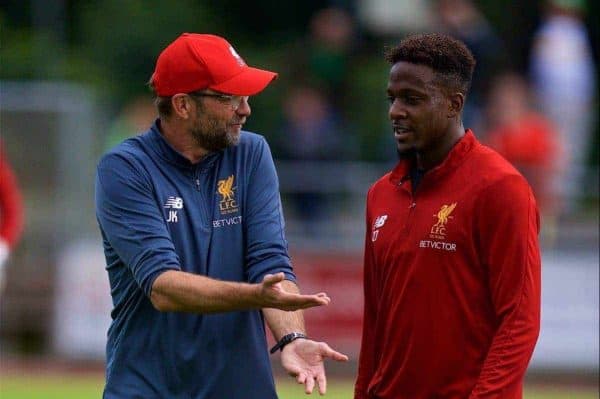 We are all guilty of making strong opinions about a footballer early in his Liverpool career – Bjorn Tore Kvarme played like Alan Hansen at first – and it is fair to we've been no different with Solanke.
He has undoubtedly looked more polished than a lot predicted, and the confidence and maturity with which he carries himself can only bode well.
We have only seen him in pre-season, however, and when the new Premier League season gets underway, we will see what he is really made of. Heaping too much pressure on him would be needless.
It wasn't long ago that Origi was scoring home and away against Borussia Dortmund and being pencilled in as a future Anfield star, which goes to show that things can change very quickly.
The Belgium international's failure to kick on has probably been the key to him falling down the pecking order, rather than Solanke's excellence, and his Liverpool career is at a crucial stage now.
At 22, he cannot keep being afforded the excuse of having time on his side, and his general decision-making is showing little sign of improving.
It would be wrong to expect enormous things of Solanke from the off, once competitive matches start, but he has to seen as a better option that Origi as things stand.
It is difficult to think of one attribute Origi has that stands out more than his fellow striker – if he doesn't find an extra gear soon, the gap between the pair will only grow wider.