Philippe Coutinho is questionably claimed to have opted to mount a "training protest" in his efforts to force through a move from Liverpool to Barcelona.
The 25-year-old is reported to have set his sights on a switch to Catalonia this summer, but the Reds have no intention of selling.
They have already turned down a £72 million bid from the Spanish giants, who are yet to return with an improved offer, despite their continued interest.
Now, journalist Duncan Castles, writing for Yahoo Sport, claims that Coutinho "is trying to force Liverpool into selling him," and has "prepared poorly" for the new campaign.
He is said to have "twice asked to be allowed to join Barcelona in direct discussions with [Jurgen] Klopp."
Castles even quotes an unnamed source, who 'said': "Coutinho is doing little in training. He wants to ensure he gets his move."
With Coutinho missing out on Liverpool's final pre-season friendly, Saturday's 3-1 victory over Athletic Bilbao in Dublin, it is even intimated that his reported back injury is a ploy.
But these claims of Coutinho's pre-season transgression are difficult to believe, for a number of reasons.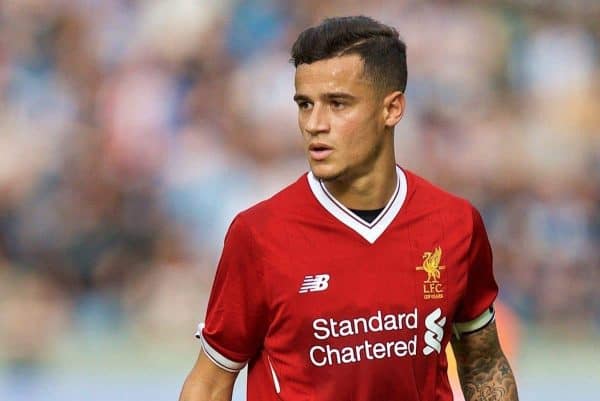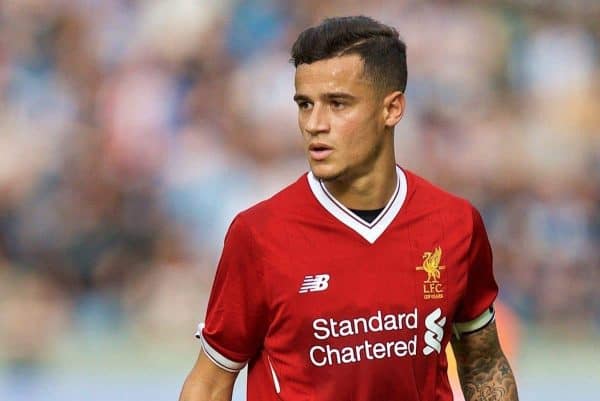 Chiefly, this comes due to Liverpool's two-day break following their win in the Republic of Ireland, with Klopp allowing his squad time off before preparations begin for their season opener.
"We have to get a little bit of fresh legs back," he told LiverpoolFC.com this week, "but that will happen."
The Reds were said to be not due to return to Melwood until Tuesday, though Klopp was in London to attend the annual Premier League managers' meeting in Lancaster Gate.
If Castles' claims of Coutinho training "poorly," this would need to have been prior to the trip to Dublin, and during the pre-season training camp in Rottach-Egern he took part in every session.
According to Goal's Melissa Reddy towards the end of July, "he has not acted any differently with his team-mates or the staff, producing a typically high level of output."
But beyond that, any suggestion that Coutinho's injury has been fabricated is offset by the absence of Jordan Henderson against Bilbao, with the captain also omitted due to illness.
It comes as no surprise that Castles primarily reports on Man United, and it is perhaps telling that it was Yahoo Sport who picked up the story.
There is clearly no hiding the fact that Coutinho desires a move to Barcelona, be it this summer or in the future, but suggestions of a "training protest" are surely wide of the mark.