Well then, what a way to enter the final week of the transfer window. Danny Gallagher looks at what we can expect from the final four days of the summer window.
Deja vu, anyone? Liverpool's blistering start to the season is eerily similar to last – an early draw along with a scintillating win against a top four rival – uncanny.
Rewind 12 months and the Reds needed to add a few numbers – then, just as now. But things are different.
In many ways the majority of fans will be glad when the window slams shut, and not just because it will finally draw to a close the ugly Philippe Coutinho saga.
Has there ever been a time where the window has been this divisive for the fan base? An almost new phenomenon has emerged where it is effectively fans vs ownership. Speak kindly of the Fenway rulers and you're 'one of them.'
Absurd, frankly.
Owners of football clubs should be, and should always remain, nameless. Go about their work quietly building their football club – granted, often in the form of a business – into a bigger and better body than it currently is.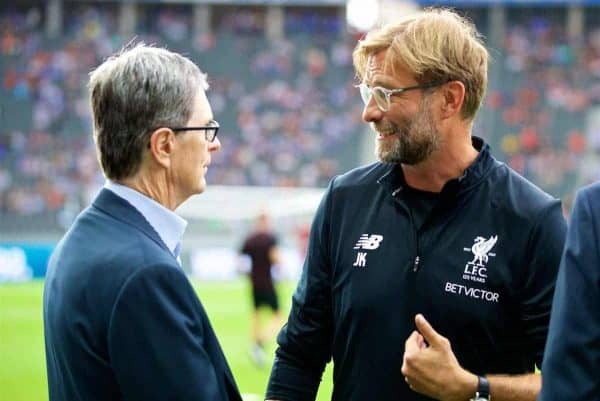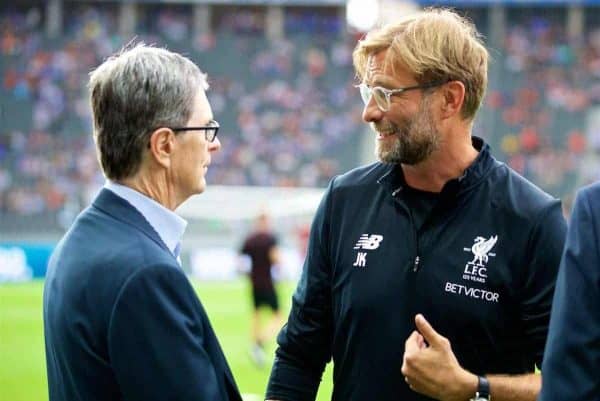 It came as a shock to many fans when Liverpool set out their targets at the end of last season, insisting early doors that only a few faces were needed, and that much of the work had been done. But why? How exactly does this strike people as strange?
Jurgen Klopp gave an interesting interview recently in which he outlined how the club had 'done everything in its power' to get the players it wanted.
For many this isn't good enough. FSG propaganda. Quite incredibly there are still those who believe Fenway will bid for players they know they won't be able to sign. Mind blowing stuff.
Truth is, Klopp was right. In the same interview, the German commented how 'we convinced all the players we spoke to.' He's talking Mo Salah, Naby Keita and Virgil van Dijk, of course.
Each player made it clear to their employers they wanted to leave. One managed it, the others haven't fared as well.
But where are the alternatives, you scream. The plan B!?
It's now clear Keita will be calling time on his Leipzig career next summer, once his release-clause is met. He knows that, as does the relentless Ralf Rangnick.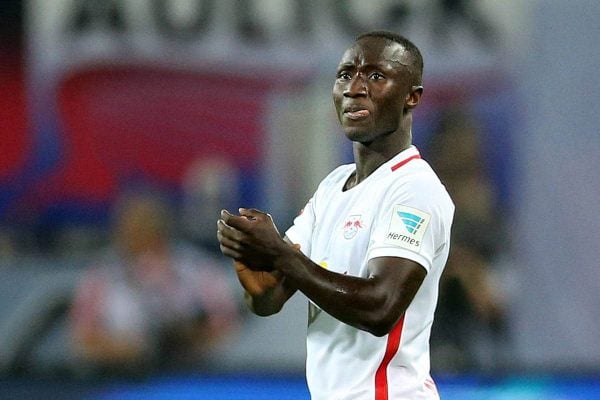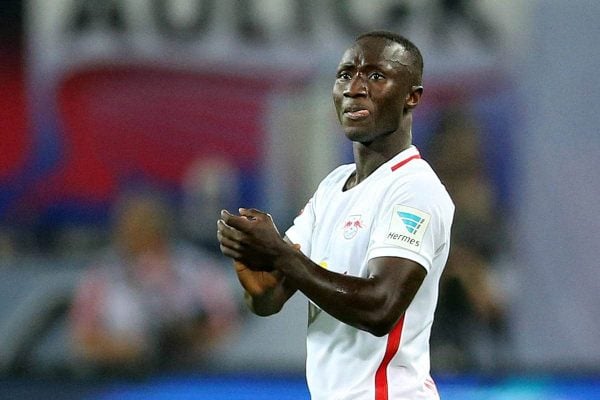 For some supporters, this still won't be good enough. Of course, there is nothing to say Keita will move to Liverpool next season. Given his increasingly positive talks with the club, however, and his agent being the sole representative of Sadio Mane, the odds are stacked high.
The recent Arsenal demolition summarised things nicely, though. Liverpool's often-praised front three were given a run for their money by the midfield trio. Emre Can, Jordan Henderson and Gini Wijnaldum – each beyond solid, putting the Gunners to the sword with literally every move.
Ask yourselves this, where did Liverpool's hypothetical Keita slot into that side? With Adam Lallana hard on the comeback trail and the soon to be reintegration of Coutinho, competition is deliciously high.
Sitting in the bracket of those tipped to be the finest of the next generation of central midfielders, Keita is so highly sought after by Klopp because of what he has the potential to offer. Unless Liverpool can find someone of that ilk this window, it comes as little surprise that other moves aren't being lined up. This is the time to shine for Klopp now, and sub-par isn't permitted.
Wanting Keita is clear. As astronomical £66 million bid hammered that home. But what sort of message does signing a £40 million second-rate panic option send, particularly to the Milners and Grujics of the squad?
Oxlade-Chamberlain looks likely to leave Arsenal this week. All the right noises are there – as they have been for most of the summer, slowly simmering away. The England international would represent a valuable coup for the Reds, though would be hard pressed to work his way into the starting XI at present.
Midfield isn't the priority, Klopp has made that clear. Defence, naturally, is the one.
Okay, let's hit the big question. Will Virgil van Dijk be leaving Southampton this week? All things considered, yes. Yes he will.
This is a strange one, made all the stranger by Liverpool's atrocious handling of the situation earlier in the window.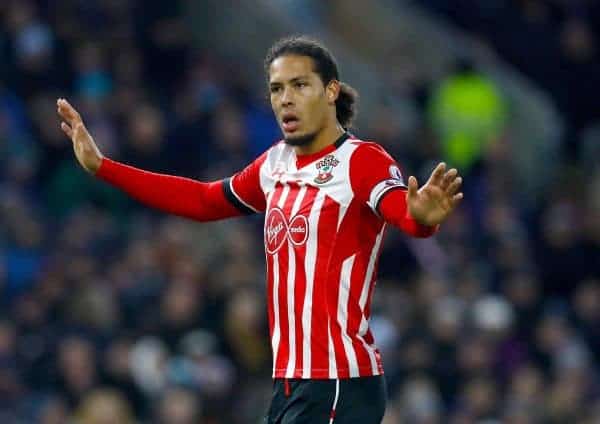 It's kind of hard to blame fans for getting irate amid endless confusion, but here's what we're looking at…
Southampton have a player who point blank does not want to play for them, ramming it home to the point of a transfer request and gloriously long, publicly-aired statement of explanation.
The same player is sitting on a big contract which is set to go through until summer 2022. Van Dijk is 26, has ambitions to achieve big things in the game while at the peak of his career and – importantly – knows just how much time one injury can rob you of your chance to do exactly that.
Between now and the set date of contract expiration, Southampton can offer Van Dijk – with any degree of certainty – precisely nothing. No silverware guarantee, no nailed on European guarantee.
Arguably, neither can Liverpool. Though the convincing between the club and player has already long since been done.
The Saints are bitter with Liverpool's foolish handling of the saga and have held the upper hand ever since the humiliating public apology – a mechanism, it must be added, designed purely to curry favour in the event of an FA inquest and the potentially catastrophic outcome of a transfer ban.
Since the handing in of the transfer request an eerie silence has fallen. Take a flick through Twitter and it won't be long before you see fans bemoaning the club doing 'nothing.'
It simply isn't the case. A waiting game is on and has been for some time, with Liverpool knowing Southampton must make clear they are ready to ship the player. Issuing an apology and then tipping a bid across the table several weeks later just doesn't wash.
Many are forgetting the player has an agent whose sole job it is to address his man's wishes, get the move and keep his client happy.
To an extent, Southampton contractually hold the cards. The quiet however from the Van Dijk camp, since the transfer request, is telling and suggests movement from the club is coming.
When agents aren't happy they agitate, and they agitate hard. Kicking up the biggest of stinks is what they do best, Liverpool know all too well. Raheem Sterling, anyone? His ill-advised TV interview, against the club's wishes catching everyone by surprise, is just a prime example.
Why haven't we seen that from the Van Dijk camp? Likewise, why haven't we seen Liverpool linked with several similar defenders since?
The representatives of the player have evidently received enough positive signals to sense that there will be a shift in the grounding. It isn't lost on them, or Southampton, that this is likely to be the last window in which such an extravagant fee can be placed on the Dutchman's head.
Likewise, the Reds know that buying an alternative makeshift defender now, for a vastly inflated fee, is quite literally a waste of everyone's time. The fit has to be spot on.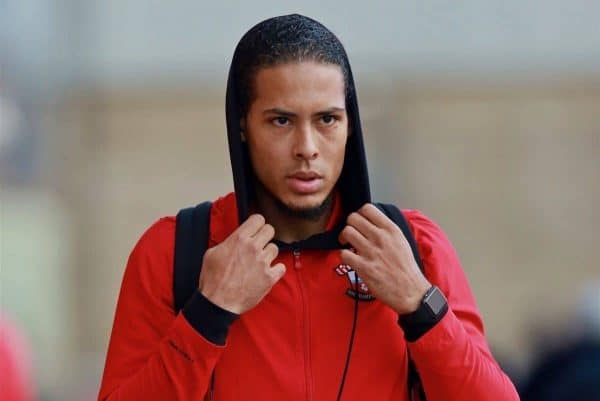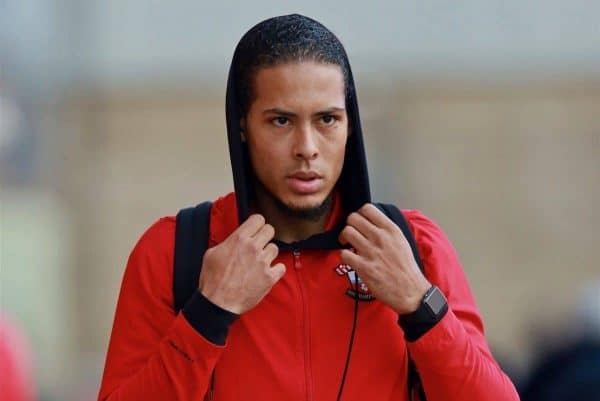 Look at Arsenal and their £35million salvation Shkodran Mustafui, signed only a summer ago yet benched at Anfield and believed to be up for sale.
Liverpool and Klopp cannot afford to be in that situation, time-wise more than anything else. The club would simply take five steps backwards.
Nor is the lack of defensive signing due to unavailability. Take a look back through the window; Michael Keane, Antonio Rudiger, Davinson Sanchez, Victor Lindelof – centre backs have been available and centre backs have been bought.
But Klopp's decided on his man. It was Van Dijk or bust for some time, hence the club's relentless early pursuit of the player which landed them in hot water to begin with.
So what does all this mean, are we actually getting anywhere at all?
The quiet from the club and the hush from the Van Dijk camp suggests Southampton will move late this week, during crunch time. The signals are already there with the signing of the defender's international colleague Wesley Hoedt – albeit Southampton immediately denying the move as a replacement.
With cover in, Southampton can move late, working perfectly in their favour. Liverpool will have very little time to manoeuvre.
Listening to offers for the big centre-half who Klopp so dearly wants in his plans will mean Southampton have complied with the player's wishes – meaning blame will then only be laid at Liverpool's door if the move doesn't go through.
The benefits to Southampton are huge; listen to offers very late and demand the biggest premium possible, giving potential bidders little to no time to negotiate.
Outcome 1 – Saints pocket £70 million for a defender who missed half of last season injured and is adamant he won't play in their colours again.
Outcome 2 – A move for the player is unable to be finalised within the brief flash of time allocated, meaning Mauricio Pellegrino's side basically complied with the player's wishes in the end, but other teams couldn't move quickly enough. A nice spot of blame passing. Subsequently, they retain a world class defender who, despite desperately wanting to leave, has the difficult prospect of freezing himself out in a World Cup year.
Which way will it go? Time – very quickly – will tell.
Think things have been 'quiet' so far? Expect a firework finish, and strap yourselves in.