With Virgil van Dijk pushing for a move from Southampton, ex-Liverpool trio Jamie Carragher, Robbie Fowler and Jamie Redknapp have had their say.
Van Dijk delivered a major blow to the Saints by handing in an official transfer request on Monday, claiming that "the time for me to move on is now."
Liverpool have been pursuing Van Dijk throughout the summer, despite seeing their initial advances collapse embarrassingly.
And speaking as part of Sky Sports' The Debate, Carragher stressed that, tactically, the Dutchman would be better off joining the Reds as a star man than opting for his alternative, Chelsea.
"Chelsea have been a lot more successful than Liverpool over the last 10 years. They are the champions and there's London, that's a pull," he conceded.
"At the moment Chelsea are a better team than Liverpool, but if I was him I would look at the way Chelsea play with that back three.
"You would have Van Dijk as the middle man but David Luiz was so good there last season as that big, powerful, dominant centre-back.
"I can't see either of them playing as the wide centre-back. At Liverpool, you could go there and be the man that takes them to winning trophies."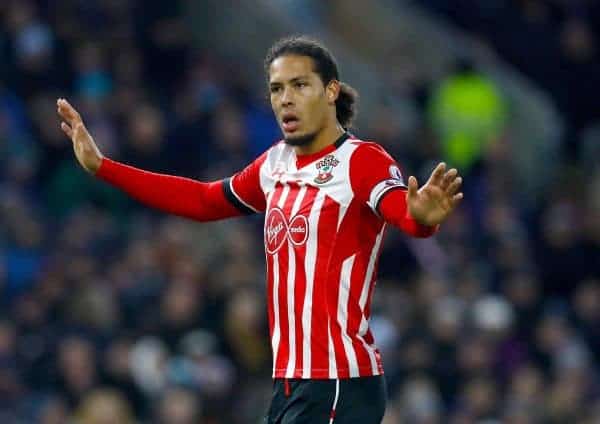 Speaking to the Liverpool Echo, however, Fowler attested that it would still be difficult for the Reds to secure their priority defensive signing.
"It was obvious that Liverpool were in for him but I'm not sure what will happen now," he said.
"It wouldn't surprise me if another couple of clubs came in for him, the likes of Chelsea and Manchester City. I don't think it's plain sailing for Liverpool.
"In the early days it was us who were courting him and it looked like he was going to come.
"But it's been quiet for a good few weeks and the transfer request might prove a catalyst for others to enter the fray.
"I think he's a great player and we're trying to compete on a number of fronts this season including the Champions League so it's important that the squad is right and we strengthen.
"He'd be a fantastic addition but until there comes a point that the club come out and say they've got him, I think it's a little bit raw talking about him given what happened with him and Liverpool earlier in the summer."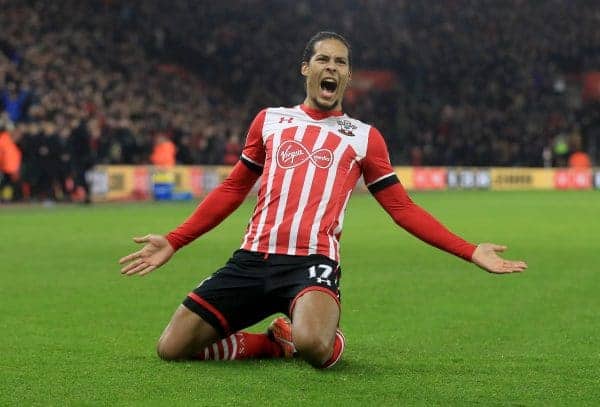 Van Dijk's attempts at prompting a move away from St Mary's have sparked widespread criticism from Saints supporters, particularly after he signed a new six-year contract last summer.
But Redknapp, who joined Carragher on Sky Sports' new weeknight discussion panel, believes it is an "absolute certainty" that the centre-back leaves, labelling Southampton a "selling club."
"He won't play for Southampton again. He has put in a transfer request and I think that probably suits Southampton," he argued.
"Let's be honest, I was there for a short time, Southampton are a selling club. If you have any ambition to be a top player you leave Southampton.
"Victor Wanyama, Sadio Mane, Adam Lallana, everybody else has gone.
"They paid £13 million to Celtic for Van Dijk and they will get close to £60 million, they will get a fortune for him.
"I don't blame Virgil one bit. This is what happens in football. He will already know how much he could get at Liverpool, how much he could get at Chelsea, this is what happens in football.
"He has probably already spoken to the managers. He could probably earn three or four times his Southampton money at Liverpool or Chelsea.
"So why wouldn't you want to go and play for a better club?"
Redknapp is likely correct in his suggestion that Van Dijk has engineered a guaranteed move away, despite Southampton's insistence that he is not for sale.
But as Carragher and Fowler's contrasting stances prove, it remains to be seen whether Liverpool will prevail in getting the deal across the line.