Ahead of Liverpool's crucial Champions League play-off first leg against Hoffenheim on Tuesday, we get the lowdown on the Reds' opponents.
Jurgen Klopp's drew 3-3 at Watford in their Premier League opener on Saturday, but attention now turns to European commitments.
The importance of making it into the Champions League group stages cannot be overstated, with Liverpool dining away from Europe's top table for too long now.
Ahead of Tuesday's clash in Germany, we have spoken to Football Whispers writer and avid watcher of the Bundesliga, Sam McGuire (@SamMcGuire90), to hear all about the possible threat Hoffenheim will pose.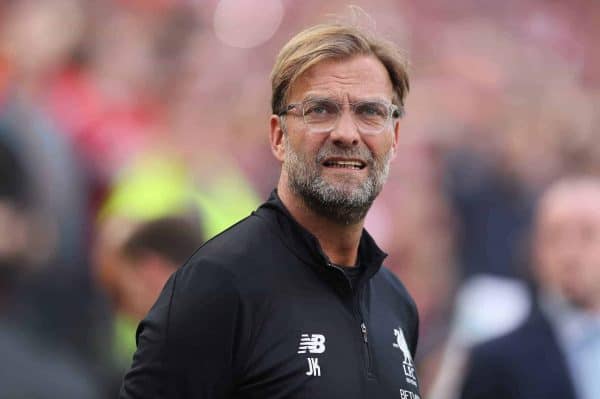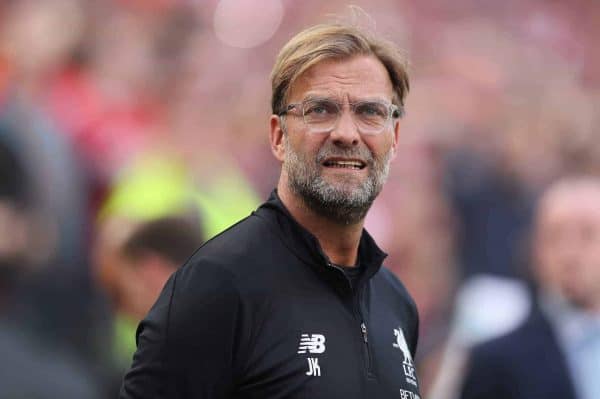 Hoffenheim secured a fourth-place finish in last season's Bundesliga, behind Bayern Munich, RP Leipzig and Borussia Dortmund—was that more impressive than Liverpool's league campaign?
Without doubt it was. For context, Hoffenheim finished the 2015/16 season just above the relegation play-off position in the Bundesliga and then lost their star striker in the shape of Kevin Volland, who opted to join Bayer Leverkusen.
It was Julian Nagelsmann's first summer in charge following on from him replacing Huub Stevens in the February. Although he was highly rated many thought it was possibly too soon for him and that they'd once again struggle.
They kicked off the season with a 17-match unbeaten run and finished with just four losses. They came from 4-1 down against Mainz in the second game of the season to draw 4-4 and managed to take four points off eventual champions Bayern Munich.
It was a quite remarkable season.
What are their strengths and weaknesses?
Their strength is Nagelsmann. In many ways he's similar to Jurgen Klopp. He's tactically intelligent, he's innovative and he's a risk taker.
The team on the whole are very organised and well structured. Last season they played a 3-5-2 formation and when watching their midfield three it was eerily similar to what I'd witnessed when watching Liverpool.
One player would sit deep and the other two would act as box-to-box midfielders looking to break and support the attackers wherever possible.
In pre-season they've been strong in the air and a lot of chances have come from set-pieces.
Nagelsmann opted to use Kevin Vogt, a midfielder by trade, as a centre-back last season to help the team build from the back and his ability on the ball helped them beat the press.
However, the other centre-backs aren't as good on the ball. Niklas Sule was but he's left to join Bayern Munich along with Seb Rudy, who operated as the defensive midfielder.
Hoffenheim do like to build from the back but their composure is possibly a weakness Liverpool could look to expose.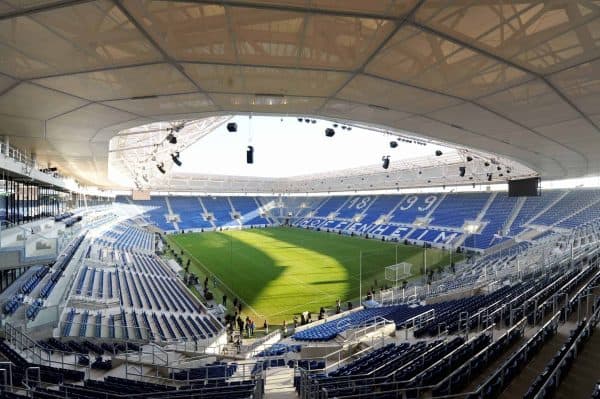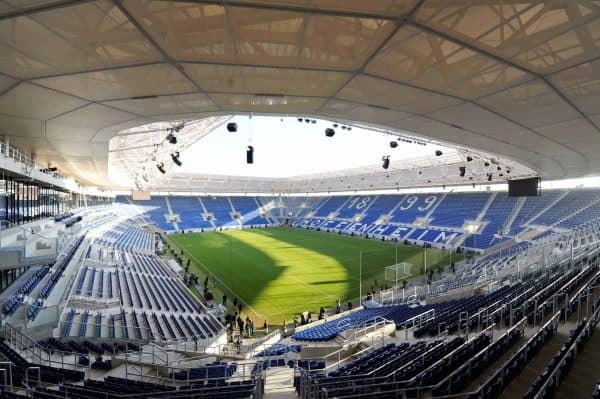 What sort of match are you expecting against Liverpool, in terms of the two teams' styles going up against each other.
This will sound as though I'm sitting on the fence but it will either be an edgy affair with Hoffenheim looking to stifle Liverpool or completely open with both sides looking to spring a counter attacker whenever possible.
In pre-season the Germans have been playing a high line. One may describe it as a suicidally high line if you're playing against the likes of Sadio Mane and Mohamed Salah.
I doubt they'll look to play that against the Reds but if they do it could get messy for them rather quickly.
They like to overload the centre of the pitch and are known to press high occasionally. More often than not though they'll sit off and only engage the opposition when they get close to the halfway line.
If they repeat this against Klopp's men we'll probably end up seeing Jordan Henderson have a lot of the ball as Liverpool look to move it side to side to draw them out.
Hopefully Philippe Coutinho has returned from his 'back injury' by then because they may well need his creativity in midfield to open the game up.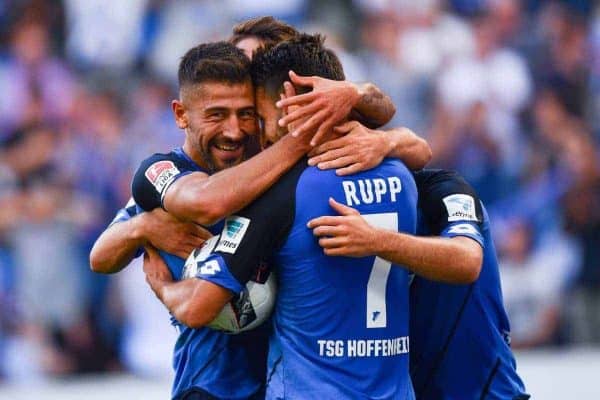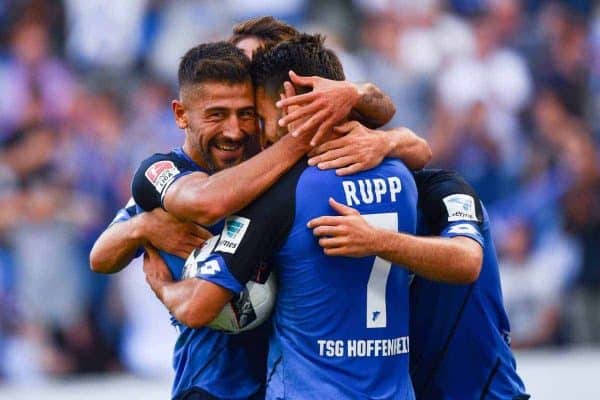 Are there any players who may not be household names but that Reds supporters should fear, in particular?
Andrej Kramaric, who had an underwhelming spell at Leicester City, finished the season with 15 goals and is always a threat.
His strike partner, Sandro Wagner, is expected to miss out through injury, though, which is a blessing for Liverpool.
The 29-year-old is a nuisance and is the sort to force the defenders into a mistake and let's face it, the centre-backs at Anfield don't need any help doing that.
The one to watch though is probably Kerem Demirbay. The 24-year-old was a revelation for Hoffenheim as a centre-midfielder last season and was involved in 14 goals.
For a better understanding, he was given the Adam Lallana role. He made 2.1 key passes and completed 2.1 dribbles per 90 minutes last season. He's just a general threat and times his runs into the area well.
He's also got a strike on him so you wouldn't want to allow him time and space within shooting distance.
Tell us about 30-year-old manager Julian Nagelsmann. How highly do you rate him?
The fact Bayern Munich want him as their manager despite him winning nothing at senior level tells you all you need to know really.
He's like a young Klopp in the sense he's a superb man motivator, he's got a great tactical mind, he doesn't seem to conform to what we've come to expect from managers and he doesn't need copious amounts of money to do a job.
Even this summer, after losing Sule and Rudy, he's cleverly gone about his business in the market.
Serge Gnabry joined on loan from Bayern and immediately gives their attack an edge. Nico Schulz, who can operate anywhere down the left, arrived from Gladbach with a point to prove and Havard Nordtveit is back in Germany after an ill-fated spell in England.
He targets players with hunger because he knows he can manipulate that into better performances. Remind you of anybody?
He could go on to manage any of the top sides in Europe but he needs to cut his teeth with Hoffenheim first. Last season, for the most part, everything went his way and it won't always be like that.
He needs to have a rough season to learn from it and improve. It's easy to overhype players and managers these days but he's definitely one to keep an eye.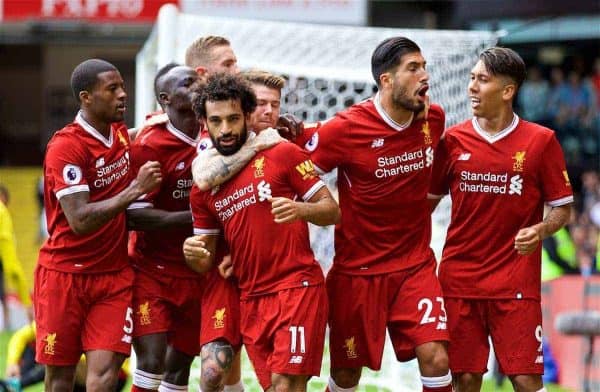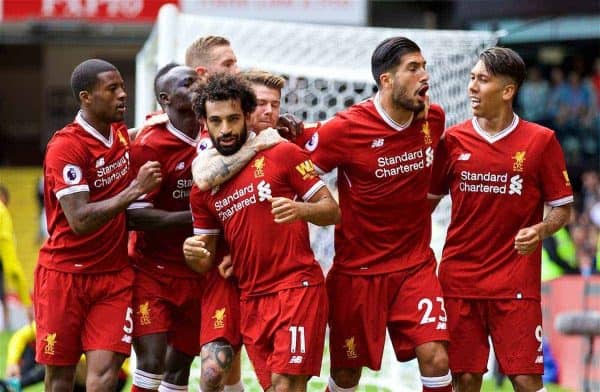 Right, time to stick your neck on the line and predict how you think the two legs will pan out. Progress for Liverpool or misery at the first hurdle?
It's naive to base things off pre-season performances but I haven't been overly impressed with how Hoffenheim have looked. They struggled against Genoa who looked to break quickly and Liverpool have even more pace and power than the Italian side.
I think we might see a reserved Hoffenheim side in the first-leg as they try to keep it tight, and you can't blame them.
A place in the Champions League group stages is up for grabs and over two legs anything can happen.
However, Liverpool will have too much for the Germans over the two ties. I'd love to see Nagelsmann try to go blow for blow with Klopp though, that would be a spectacle.
* Thanks to Sam McGuire for his input, you can find on him Twitter @SamMcGuire90.