After conflicting reports earlier on Friday, it has now been widely reported that Philippe Coutinho has officially requested a move away from Liverpool.
It was initially claimed by Sky Sports that Coutinho had handed in a transfer request following Fenway Sports Group's "definitive" statement over his future.
But this was quickly rejected by a number of sources close to the club, including the Liverpool Echo's James Pearce.
However, it has now been relayed by a variety of reliable journalists, such as the Times' Paul Joyce and the Telegraph's Chris Bascombe, that Coutinho has in fact asked to leave.
Pearce revealed that Coutinho requested his transfer via email at around 1pm, but Joyce reports that the club rejected it.
Liverpool have already turned down bids of £72 million and £90.4 million from Barcelona.
This may well prove to be a last-ditch attempt by the midfielder to force through a move, and his timing could not be any worse.
The Reds are currently in the final stages of preparation for their Premier League opener away to Watford on Saturday, which Coutinho will miss with a alleged back injury.
And his public agitation will no doubt dominate proceedings when Liverpool would have been hoping to focus on their performance at Vicarage Road.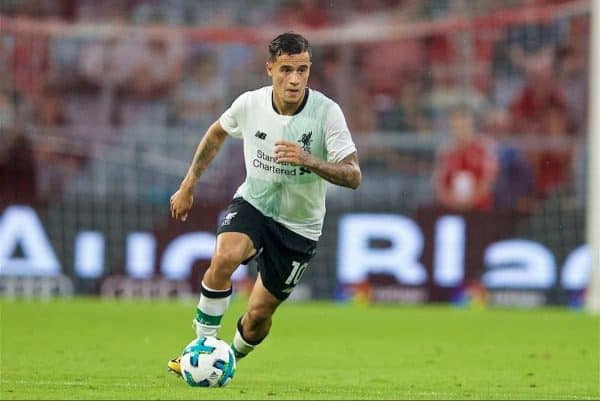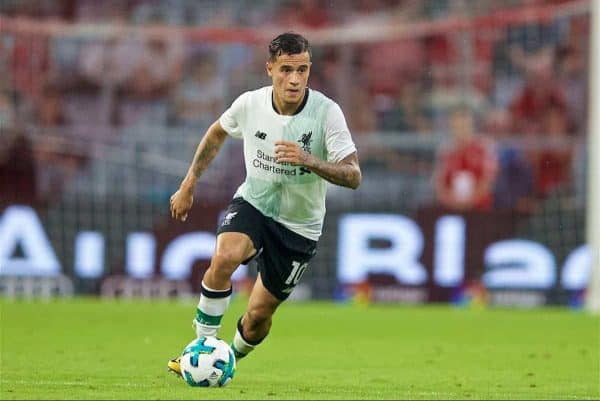 Coutinho signed a new five-year deal with the Reds in January, with no release clause, ensuring the club are in a strong position if they opt to negotiate.
But if they do ultimately sell, they have just three weeks to find a replacement, and speaking to Sky Germany on Thursday, Jurgen Klopp stressed that it would be the wrong time to part ways.
"Today, no player on the planet is untouchable," he explained.
"But a transfer is also a question of timing and if you have the opportunity and the need to react to such a transfer.
"Also you have to ask, if you have the time to react. But just because of one request of one club, we don't have to think about that. We are not in that situation."