Ahead of the big kickoff, we predict how many goals each Liverpool player will score in 2017/18. Could we see the Reds net over 100 goals this season?
Every player in Jurgen Klopp's squad will have various individual targets to accomplish during the new campaign.
Among those will be a target number of goals, with the Reds boss a manager who demands all departments of his team contribute to finding back of the net.
With this in mind, we've predicted how many goals each player will score this season, as they battle in the Premier League, FA Cup, League Cup and in Europe.
If these proved accurate, Liverpool would far eclipse the 92 goals scored in all competitions last campaign.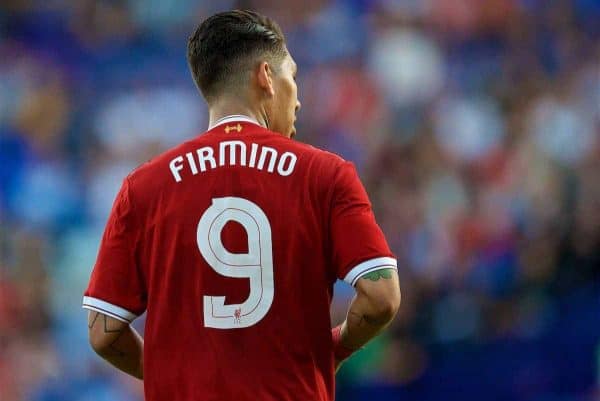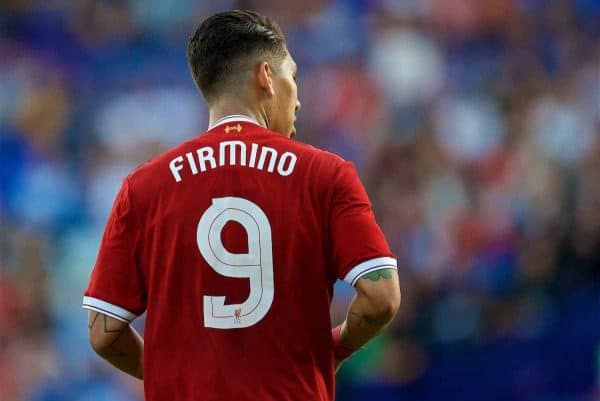 Roberto Firmino – 20
Firmino has proven a consistent, if not prolific, scorer during his time at Anfield, netting 11 and 12 goals in his first two campaigns while creating 22 others.
But having taken the iconic No. 9 and set to be Klopp's undoubted first-choice striker, the Brazilian is perfectly primed to produce his best goalscoring season yet.
Indeed, Firmino could answer cries for a 20-goal-a-season man—especially if he takes penalty duties from James Milner as in pre-season.
Firmino's unselfishness means he hasn't always scored as expected—as Klopp recently referenced—but claiming personal glory by ending as top scorer with 20 goals is a real possibility.
Sadio Mane – 16
Mane hit an impressive 13 goals in just 29 games in his stunning debut season—despite missing a month due to Africa Cup of Nations duty and the final eight league games through injury.
If the Senegalese can stay injury free, he can comfortably beat that total with no international disruption and the extra games to come in Europe.
Twenty goals to match Firmino is by no means out of reach for Mane, but a figure close to that with 16 would represent an excellent return.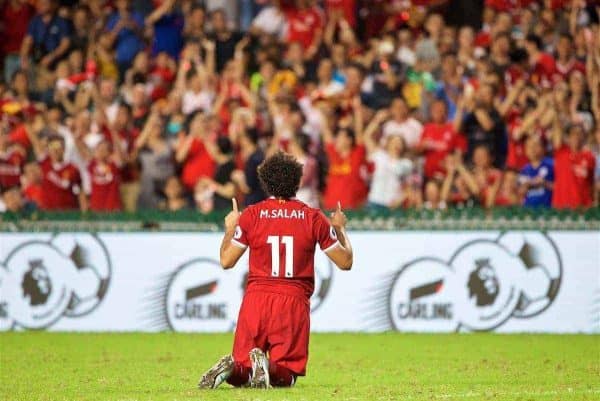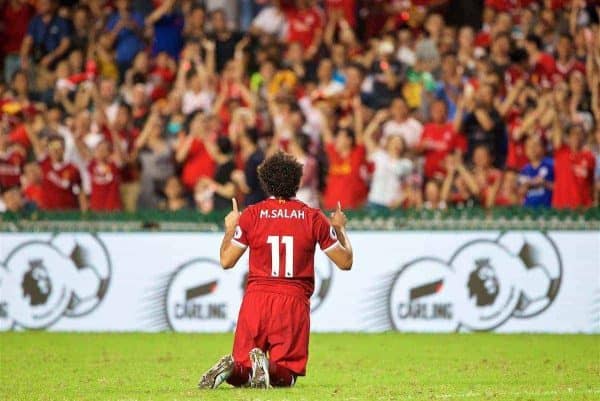 Mohamed Salah – 14
Big things are expected of Liverpool's record signing, with Salah anticipated to be almost a left-footed version of Mane.
The Egyptian arrives following a career-best goalscoring season with Roma where he struck 19 times, and signs already look good after he notched four in pre-season.
It would be brilliant to see the new recruit match last season's tally, but it would be a huge expectation for his first year on Merseyside.
However, around 15 goals is an achievable and realistic expectation from his maiden campaign.
Philippe Coutinho – 10
The Brazilian magician enjoyed his best goalscoring season in a red shirt last season, hitting the net 14 times as Liverpool's top scorer.
Expectation—assuming he stays at Anfield—is for Coutinho to better that this season, with the No. 10 primed to elevate his game to yet another level.
Though his influence will be as prominent as ever, Coutinho's goalscoring could be impacted if he moves out of attack and into the deeper, central role expected.
Coutinho may well create more than he scores this season, but even so, his quality should still see double figures reached.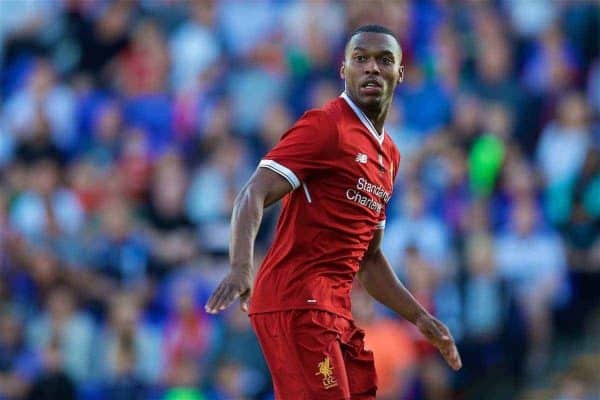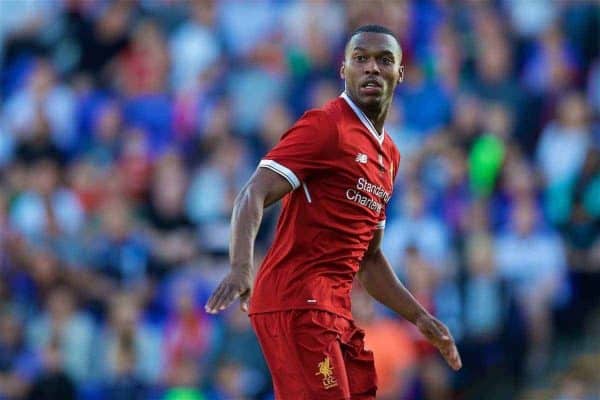 Daniel Sturridge – 9
Predicting Sturridge's goalscoring success is the hardest of any Liverpool player, purely due to his unpredictable availability.
Everything hinges on his fitness and condition, which Klopp recently said was the best he had seen Sturridge in since taking charge.
If Sturridge can stay fit—even just for prolonged spells—his lethal finishing could easily see him regain status as a 20-goal-a-season striker. But as much as we all want it, it's hopeful at best.
Sturridge scored seven times despite starting only 11 games in 2016/17, so an improvement in availability should see an increase in goal tally.
Gini Wijnaldum – 7
Wijnaldum's debut season saw him become a scorer of important goals rather than the prolific midfield marksman expected upon his arrival.
The Dutchman scored six times in 2016/17—all at Anfield—and while a solid return from his maiden campaign, he will surely eclipse that this season.
If Wijnaldum can finally break his bizarre goalscoring duck on the road reaching double figures would be attainable—but at least bettering last season would be pleasing.
Divock Origi – 6
Despite form and game time heavily fluctuating in his first two seasons as a red, Origi has consistently weighed in with his fair share of goals.
Indeed, the Belgian has posted promising figures all things considered, scoring 11 times in his debut season before netting 10 last campaign.
Success now depends on how regularly he features—especially with Dominic Solanke adding competition, and if Sturridge stays fit—but he should still weigh in with a few.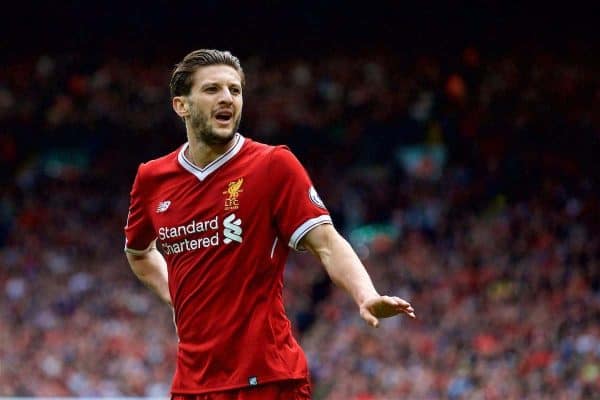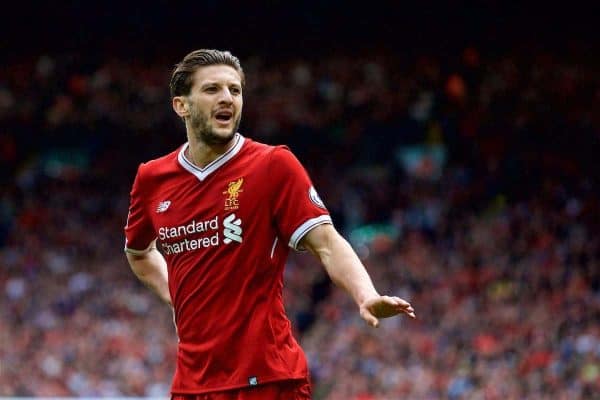 Adam Lallana – 6
Lallana was another player who enjoyed his best goalscoring campaign at Anfield last season, netting eight times.
It would be great to see the 29-year-old beat that by hitting double figures this season, but it's improbable with injury ruling him out for three months.
Lallana faces a tough task matching, let alone beating, his 2016/17 tally, and it's likely to be a backward step in terms of goalscoring.
Emre Can – 4
Can may not be known for his goalscoring but he showed he can produce—with five strikes last season making for his best return in a campaign at Anfield.
Matching that total is to be hoped for rather than expected, but scoring a similar amount would be welcome alongside his industry in the midfield battle.
Jordan Henderson – 3
The captain's main aims—aside from staying fit—will be helping keep goals out and creating goalscoring chances rather than putting them away.
Even so, Henderson should still be good for a few goals, with the odd spectacular long-ranger hopefully finding the top corner.
Henderson, disappointingly, scored once last year—a cracker though it was—and at least trebling that total should be achieved.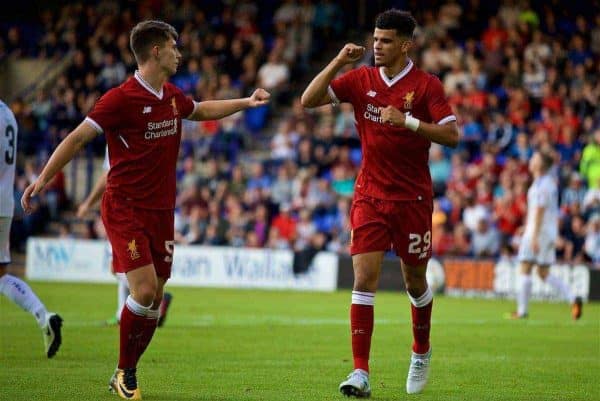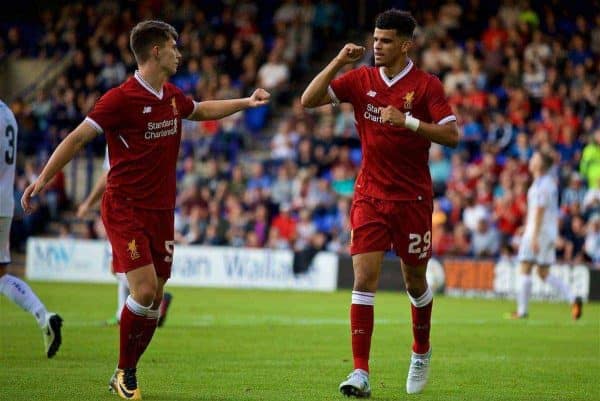 Dominic Solanke – 3
Kopites are eagerly waiting to see how prominent a role Solanke plays after an extremely impressive pre-season in which he scored three times.
That form prompted Klopp to declare the new signing "ready for adult football," which could see Solanke handed enough outings to get his Anfield account up and running.
Big numbers can't be expected, but matching his pre-season total would be a pleasing start.
James Milner – 2
The vice-captain enjoyed a good goalscoring season in 2016/17—at least numbers-wise, with seven goals.
All came from the penalty spot however, and with Milner unlikely to feature as much this season, it's highly unlikely he will register on the scoresheet anywhere near as regularly.
The utility man could still feature enough to contribute, perhaps with a couple of penalties when on the pitch.
Marko Grujic – 2
After a low-key maiden campaign, the Serbian powerhouse seems set for a more prominent role in 2017/18.
Like last pre-season, Grujic again showed his eye for goal this summer, and the 21-year-old is certainly capable of bringing that to the big stages.
A lot depends on how regularly he features, but if given opportunities, his late runs into the box and long-range shooting could bring a couple of goals.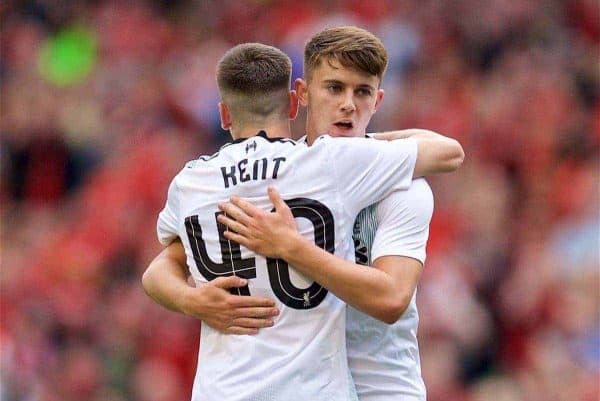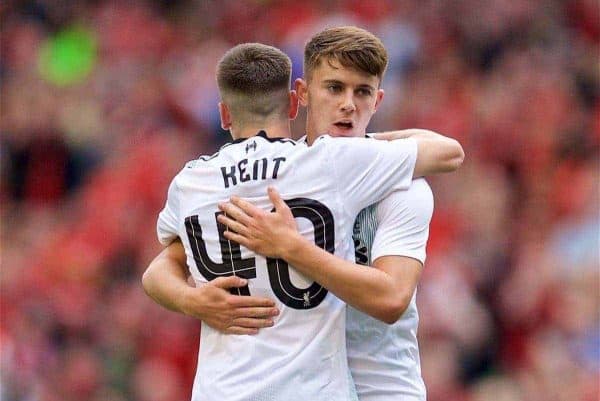 Ben Woodburn – 2
Klopp is clearly a huge fan of 17-year-old Woodburn, and the teenager will certainly be given first-team action to continue his development.
Woodburn needed only 82 minutes to score his first, historic Reds goal last season.
And having illustrated his versatility and goalscoring abilities again this summer, there's no reason why he can't add another couple to his growing name.
Others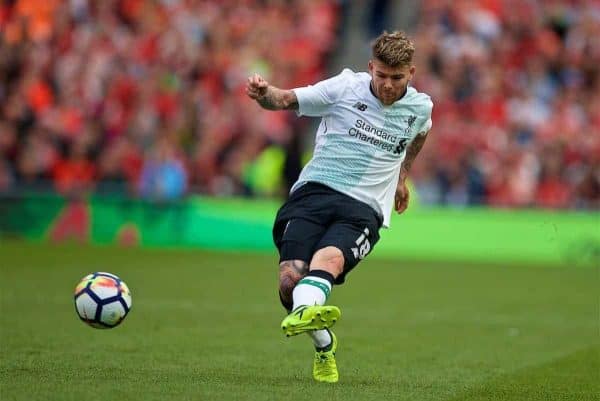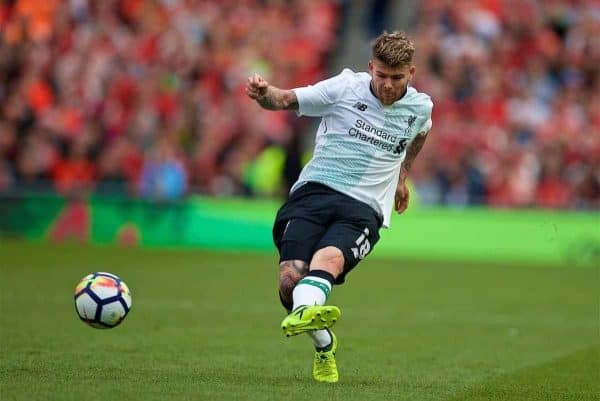 Nathaniel Clyne, Andy Robertson, Dejan Lovren, Joel Matip, Ragnar Klavan, Trent Alexander-Arnold, Joe Gomez, Alberto Moreno – 1
We will all be hoping for more goal-stopping than goalscoring from the majority of these remaining Reds throughout the season.
Not all here will find the net, but all are capable of popping up on the scoresheet at some stage. Just don't expect more than one from each player.
TOTAL GOALS – 112