Jamie Carragher has urged the current Liverpool squad to be more "streetwise" in order to improve their defensive failings, especially on set-pieces.
It was Simon Mignolet's penalty save that ultimately saved the three points for the Reds at Leicester on Saturday, but the goalkeeper was arguably at fault for both of the Foxes' goals.
He palmed the ball into Vardy's path for the Leicester's second, and also brought the 30-year-old down for the penalty.
But it was the goalkeeper's weak attempt at holding off Shinji Okazaki for his first-half leveller that particularly irked Carragher.
"I'm no goalkeeping expert, but if I was that big, I wouldn't be letting a fella smaller than me be getting hold of my left arm," he told Sky Sports.
"My arms would would be up [at eye level], and I know he's trying to put me off.
"I'm talking about being streetwise: yes, it's a foul, it should be a free-kick, but the chance of the referee seeing it through a lot of bodies [is slim].
"Okazaki's there, he's trying to put me off. I'm not talking about elbowing him or punching him.
"He's two or three inches away from me, you just [push him], bang, bang, and see if he wants to come back.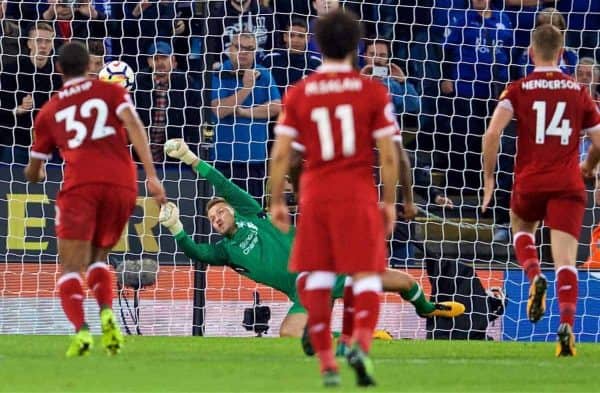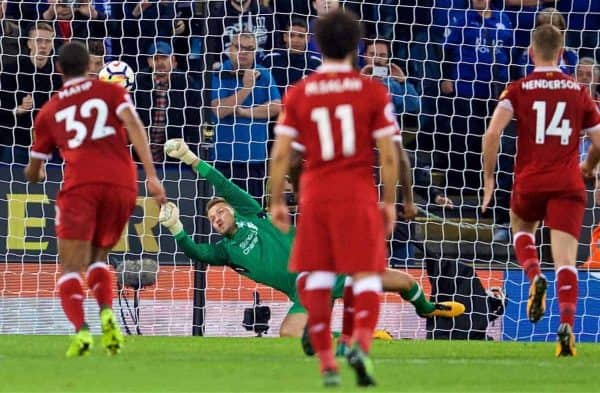 "[Okazaki]'s being streetwise, OK it's a foul—they got the goal, Mignolet can complain after, 'oh, it was a foul', it doesn't matter: the ball is in the back of your net.
"Liven up, be more streetwise, and if Okazaki wants to try to put you off—bang, bang—see if he wants to come back for a little bit more."
Jurgen Klopp's outfit have struggled for consistency, with victory at the King Power Stadium their first in five games.
Even that win was far from comfortable, with the Foxes pegging Liverpool back twice through Okazaki and Vardy.
And Carragher believes the Reds should be avoiding situations like that, being more "streetwise" in managing games and ensuring more convincing results.
"I was watching Liverpool [against Leicester] in the pub. It goes 2-0, 3-1 but no one can relax. Everyone is still on edge," he added.
"Liverpool in those moments should be killing the other team off by either being really strong defensively or saying 'come on, we'll kill you on the counter-attack'.
"But what Liverpool do is they give them oxygen.
"Even at 2-0 or 3-1 teams think they have a chance because history has shown in the last few years they always concede goals.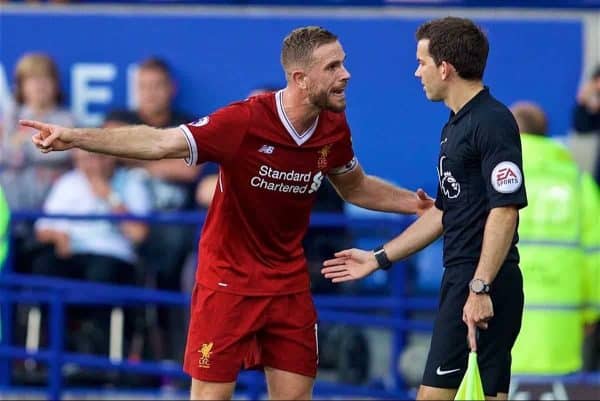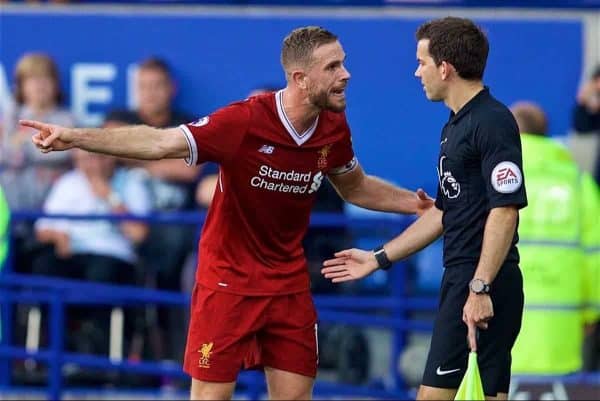 "What Liverpool fans want to see isn't so much 3-2s and 3-3s but streetwise footballers who know what to do when they need to go and win a game and how to hold onto a game.
"The greatest teams in Liverpool's history, in the early 1980s, they could be pragmatic week in, week out.
"It's not all about open, expansive football. Sometimes you need to know what to do at the right moment.
"And that's the thing with this Liverpool team, they're not streetwise enough."