For Liverpool manager Jurgen Klopp it is simply a case of going back to the training ground as he targets improvements at either end of the pitch.
The 1-1 Champions League draw with Spartak Moscow was typical of many matches which had gone before – plenty of dominance but not enough return.
Klopp's defenders have been criticised this season but a closer inspection of the bare statistics would suggest there is plenty of room for improvement up front.
The fielding of what has already become known as the German's 'Fab Four' – Philippe Coutinho, Sadio Mane, Mohamed Salah and Roberto Firmino – was supposed to be the answer to a problem which has seen the Reds take 120 shots but score just seven goals in five matches since the 5-0 loss to Manchester City.
Klopp admits converting a fraction of those chances would not only have produced vastly improved results but would have also quelled the vocal attacks on his back four.
But he did admit his front four need time to gel after making their first competitive start together and that can only be achieved with more time at the club's Melwood training complex – and on match days.
"We have to keep on working, that's how it is," said Klopp. "We have to carry on, we have to create, we have to protect, we have to defend and then to score.
"Obviously we didn't score often enough (against Spartak) and that's a fact, but let's go on."
There were encouraging glimpses in Moscow that the quartet can be everything they are expected to be, with Coutinho and Mane combining for the Brazil international, back to his best form after a summer of back injuries and interest from Barcelona, to score.
Defender Trent Alexander-Arnold believes it is inevitable they will click into gear in the near future.
"Each game, we're getting better and stronger. You can see that in our performances," he told liverpoolfc.com.
"It's just the goals that are missing at the moment but with time they'll come and we'll get better and better.
"We created a lot more chances than they did and had a lot more shots. We just couldn't get that second goal. We're disappointed."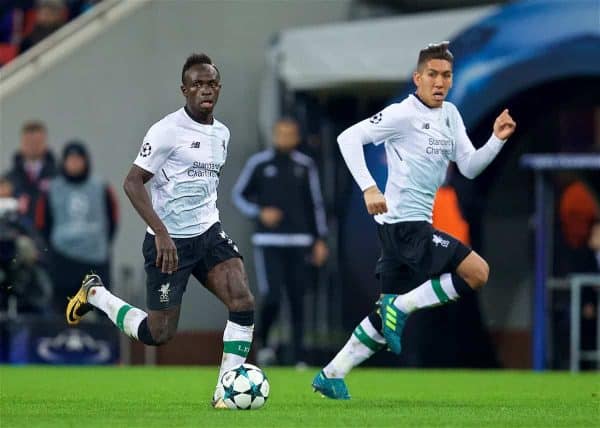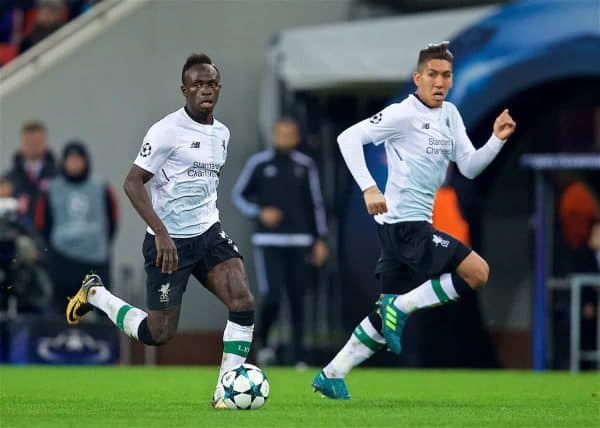 Next up is Sunday's trip to Newcastle and a reunion with former Liverpool manager Rafael Benitez.
The wily Spaniard is guaranteed to have a tactical plan to negate Klopp's attacking thrust but Alexander-Arnold is confident they can record back-to-back Premier League wins for only the second time this season.
"It's just before the international break so we'll try to go into that with three points," he added.
"We'll keep fighting every week to try to get as many points as we can in every competition we play in.
"We've got the quality in the team to keep going and keep getting better. Everyone is improving with every game and soon we'll be a force."