With Loris Karius set to start for Liverpool in the Champions League against Spartak Moscow, the goalkeeper has set his sights on the role of No. 1.
Karius has made just two appearances for the Reds so far this season, in the 4-0 win over Arsenal and the 2-2 draw with Sevilla, but is in line for his third on Tuesday night.
With Jurgen Klopp designating his countryman as Liverpool's stopper in Europe, the 24-year-old has a big opportunity to impress.
Klopp's side take on a struggling Spartak in their second Group E clash of the campaign, looking to continue their improved form.
And speaking on the squad's arrival in Moscow on Monday evening, Karius insisted he was looking to use this chance to prove he is capable of taking priority on the domestic stage, too.
"I'm happy to play in this competition, that's something you dream of, the Champions League," he told reporters.
"I see this as a chance to show the manager I'm ready, I also want to play in the Premier League.
"For now I will use these games to perform well, and hopefully also be in goal in the Premier League, of course that's my goal for the future."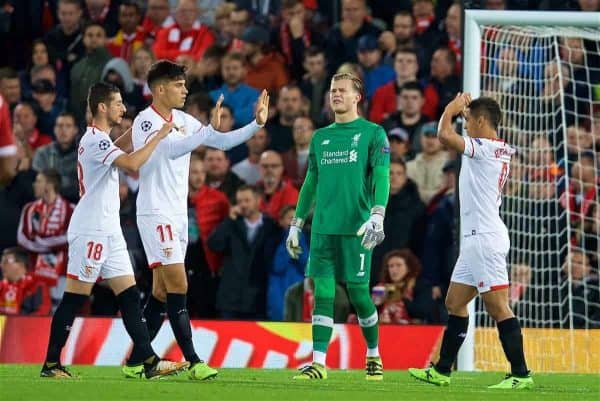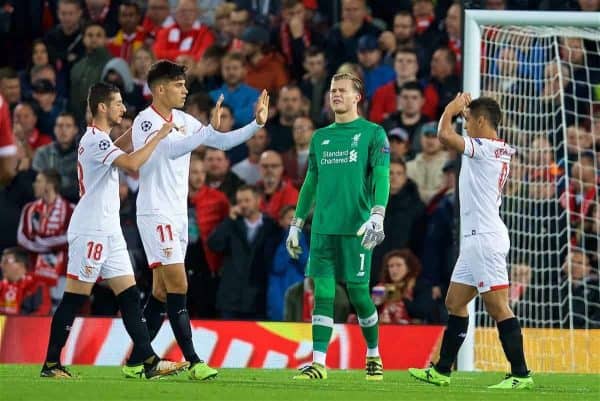 ---
Karius is yet to wholly impress between the sticks, with the Reds' crumbling defence piling pressure on Klopp's goalkeepers.
This was apparent against Sevilla last time out in the Champions League, with the Spanish side benefiting from two major defensive errors to deny Karius his second clean sheet of 2017/18.
But the ex-Mainz 05 talent insists Liverpool are capable of improving at the back, with their record of goals conceded largely a symptom of their ambitious style of play.
"We've scored a lot of goals, then sometimes we concede a few," he explained.
"That's not just down the defence, that's to do with our style of play, our very offensive style.
"Taking a few risks in defence works very well for us in most of the games.
"Some goals we've had a few words about as a team, I know we can defend them better.
"We learn from it, we look at things, we know where we can do better. There's not really any worries, I know we gave the quality."
Naturally, Karius' claims to taking over from Simon Mignolet as Klopp's first-choice stopper are undermined by the efforts of those in front of him.
But with another opportunity to shine against Spartak in midweek, a solid display at the Otkrytiye Arena would certainly not hurt his chances of doing so.