Liverpool youngster Ben Woodburn had an international debut to remember after scoring within four minutes of coming on as a substitute for Wales last weekend.
The 17-year-old followed up that sensational goal against Austria with another assist, again as substitute, against Moldova on Tuesday night.
Only 10 months ago, Woodburn became Liverpool's youngest-ever goalscorer when he netted in the League Cup victory over Leeds United.
Woodburn's record-breaking achievements have thrust him into the limelight but Under-23s boss Neil Critchley hopes the youngster will continue to be given the time and patience to be moulded into the player everybody hopes he will become.
Critchley was full of praise for Liverpool's exciting starlet and he spoke of how seeing Woodburn score on his international debut made the hair on the back of his neck stand up.
"He's had a great week, hasn't he?" enthused Critchley.
"It was a fantastic moment the other night. All the staff were texting each other. It made the hair on the back of your neck stand up. It was like: 'Wow.'
"He scores and you just think, that's an unbelievable moment for him. Then he had another good cameo off the bench (against Moldova) and he did extremely well again.
"But, as you know I'm going to say, he's only 17. He's got so much to do. He's potential, a prospect—an exciting prospect.
"He will know when he comes back to Melwood and will look around and think: 'I've got some work to do here as well'.
"He's like that. He comes from a good background, a good family. He's a level-headed boy and he will keep his head down and keep working because that's the way he is."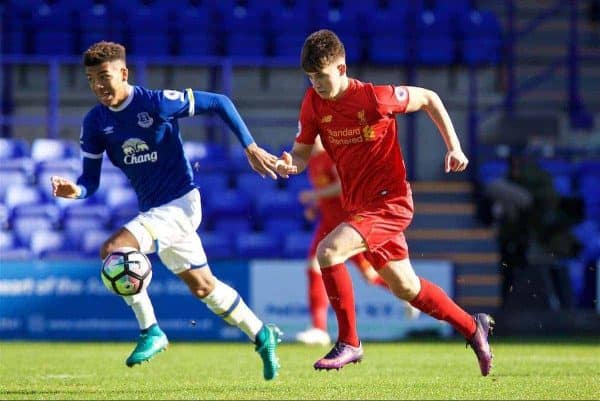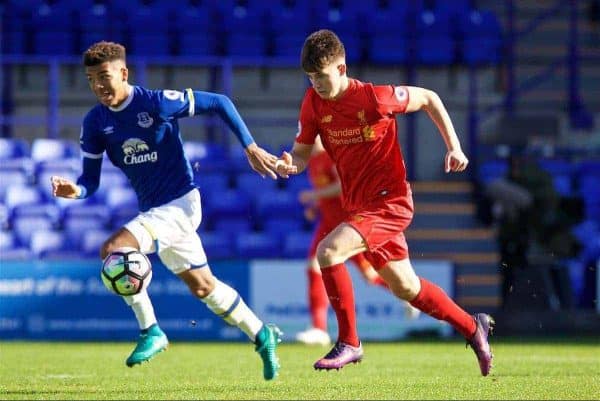 Pride
Critchley has seen Woodburn progress through the age ranks of Liverpool's academy and was responsible for handing the Welshman his under-18s debut as a 15-year-old.
Since then, Woodburn has become a regular feature for the academy sides and is now a key member of the under-23s squad, as well as an option for Klopp's first team.
Critchley would be excused for feeling an elevated sense of pride given the fact it was he who handed Woodburn his competitive academy debut but he insists success is a result of a team effort from the coaching staff.
The manager has worked with him for almost 10 years but the pair could have been united even earlier had Woodburn not chosen to join Liverpool over Crewe as a child.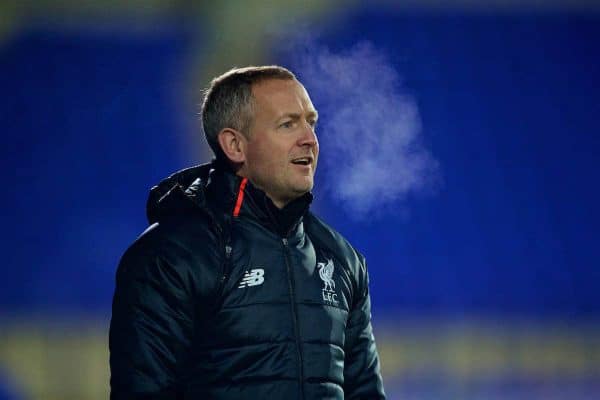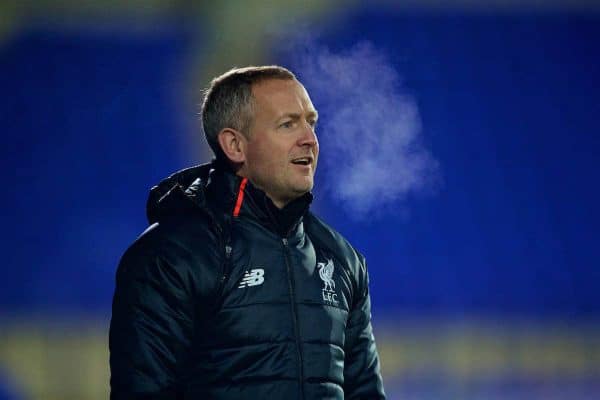 "Honestly, it doesn't give me any more pride than others," said Critchley.
"He came to the club when he was seven or eight. It was ironic because I knew Ben when he was seven and eight because I was at Crewe and he was coming to Crewe's pre-academy.
"We were trying to sign him and he chose to come to Liverpool. Obviously, when I joined the club and knew he was here, it was great to get that opportunity to work with him again.
"I take some pride but no more different than the U8 or U9 coach, I'm just part of the process. Giving him his debut at U18 wasn't an 'Einstein' decision.
"We all make the decisions together and we're part of it. He's doing it himself. We just guide him and help him along the way. That's what you tend to do with the best players."
Intelligence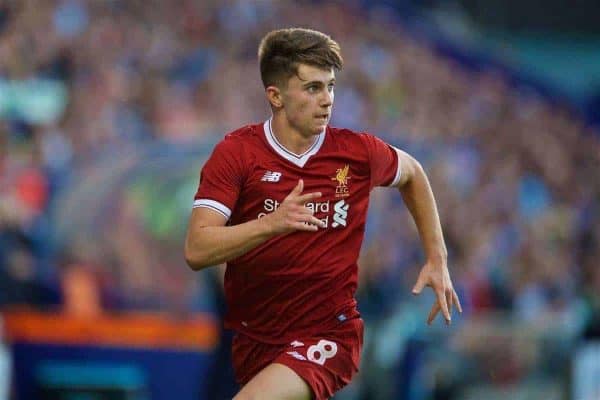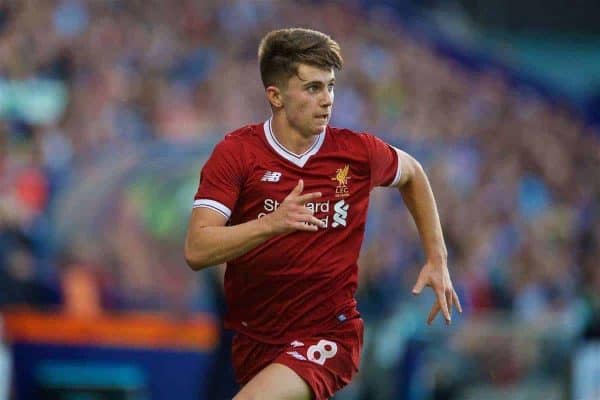 After impressing on the international stage and during brief first team appearances for the Reds' first team, it seems it will only be a matter of time before the youngster is battling for a regular starting role at Anfield.
Critchley spoke of Woodburn's intelligence with the ball and described him as someone who "plays like a 30-year-old" but with "youthful exuberance."
"He shows great maturity for a 17-year-old, doesn't he? I heard Dean Saunders talking about him, saying in some way he played like a 12-year-old (for Wales) and in some ways he played like a 30-year-old," said Critchley.
"I knew exactly what he meant. He was exciting to watch and he had that youthful exuberance of 'give me the ball, I'll do something'.
"But he actually played like a 30-year-old – his decision-making, his intelligence and use of the ball in pressurised situations was brilliant.
"That shows the mark of the player he could become. Doing that for half an hour is just small stepping stones and it's not a career. He's got a long way to go.
"He's only 17, he's not a man yet. He's got a few years of physical development and growth still to come. Obviously he's been at Melwood for the whole of last season.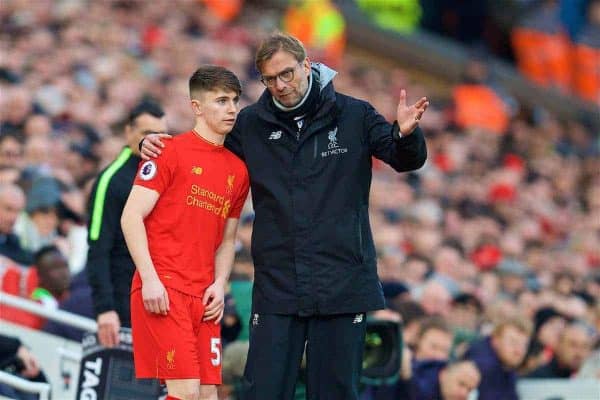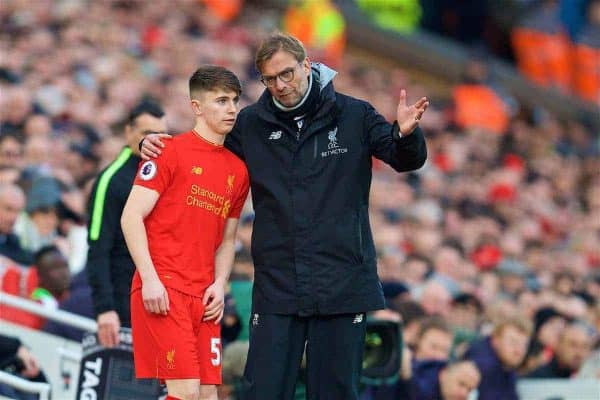 "When you get the odd chance to see him come down for some of the training sessions like before we played Sunderland, it's like seeing your own son or grandson after you've not seen them for a few months.
"You think: 'Wow, he's grown'. You see Ben and you go: 'Look at him. He's filled out, looks bigger'. Ben looked like that when I saw him recently.
"Added to that, he's got game intelligence. Yes, he might not have the lightning pace of [Sadio] Mane—not many people have—but he has different attributes.
"Because of his intelligence, he'll find a way to always have an impact on the game."
Woodburn could be back in action this weekend either as part of Jurgen Klopp's first-team squad as they travel to the Etihad to take on Manchester City, or with the under-23s, who also City on Sunday at 1pm at Prenton Park.