After Liverpool's catastrophic 4-1 loss away to Tottenham, Jurgen Klopp should opt for drastic changes and replace four of his current back five.
Danny Ward; Trent Alexander-Arnold, Joe Gomez, Joel Matip, Andrew Robertson
This lineup would probably go down in the history books as the biggest shakeup of an entire defence in top-flight history.
Only one player remaining in the same position from the weekend; another in a position he has virtually never played at this level; a kid at right-back; a virtually unused left-back; and a third-choice goalkeeper.
Sounds absolutely bonkers, doesn't it? But is it? Is it really?
This is against Huddersfield…y'know, recent conquerors of the bus conductor. But Man United were guilty of overconfidence, taking the game for granted, as well as fielding their own version of Dejan Lovren when Phil Jones was injured.
Let's not forget that prior to this game, Huddersfield had not scored a single goal in more than 10 hours of football. Liverpool, for all their catastrophes away from home, have conceded just the solitary Burnley strike at Anfield in the league.
But let's not be fooled by what is a positive defensive home record: it hasn't been achieved through 'great' defending.
It's been achieved by teams coming to Anfield with a defeatist mindset (United), a dodgy game plan (Arsenal) and a 'hit them only on occasional breaks' mindset (Burnley and Crystal Palace).
Three of the four barely made it into our half over the entire 90 minutes, such was their commitment to all-out defence. It's hard to concede when the opposition doesn't attack.
Dominance at Anfield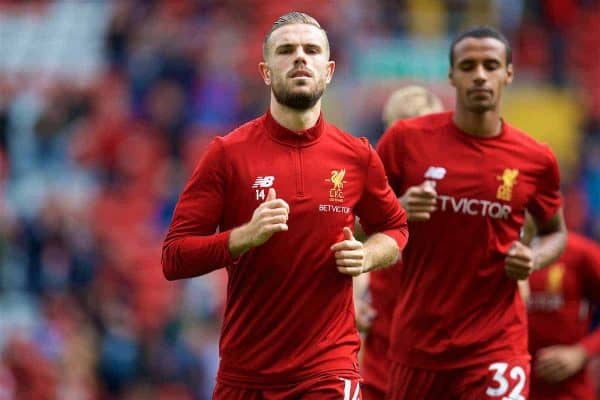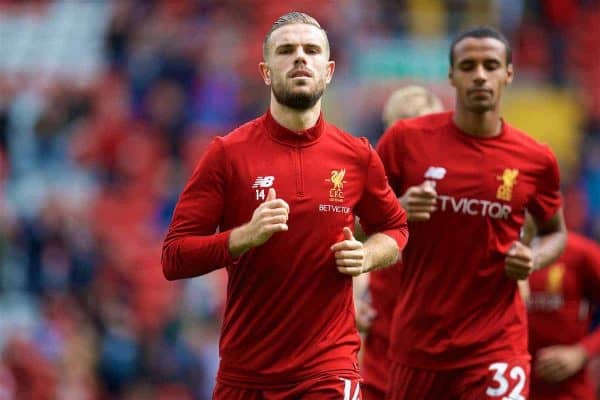 At Anfield, we routinely dominate. Even when we (too often) can't manage a win, we territorially outplay the opposition and we rarely lose.
I can't actually remember the last time we were out-possessed, outplayed, or outgunned at Anfield.
Teams rarely come to Anfield to play. It's a well-worn phrase in the game that "any point at Anfield is a good point."
It is almost as certain as the not-so-special-one throwing one of his players under his parked bus, that Huddersfield will do a 'Burnley' or a 'Mourinho' and play with 10 men behind the ball.
After all, they beat the Salford lads with 29 percent possession so why would they approach this one any differently?
In other words, our defence is going to come under little, if any, pressure from Huddersfield.
Therefore, it makes absolutely no sense to stick with the dodgy Brendan Rodgers quartet from Sunday.
If we do, they may very well keep a clean sheet as Huddersfield camp out in their own half, and look untroubled and composed, a la Maribor.
But what exactly will that tell us, and why exactly would we think that it will change anything whatsoever when facing the big clubs? We know exactly what these players can't do.
Caution to the Wind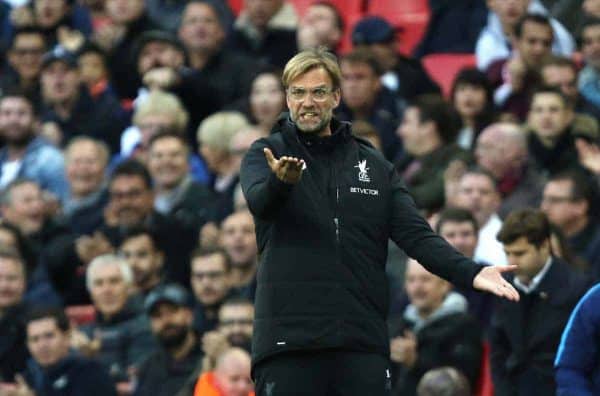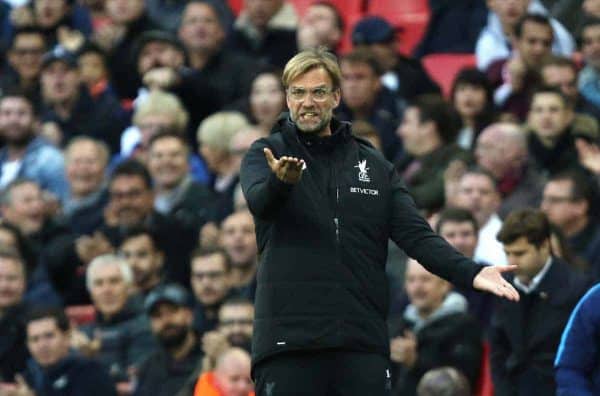 So, let's go for it! Let's give the aforementioned five a chance to show what they can do. Give them 90 minutes together where—let's face it—we should be looking at a comfortable win.
We will almost certainly be looking at around 70 percent possession. So let's see if this quintet can show their worth.
Let's test the waters; let's see how the chemistry is between Matip and Gomez; let's see how Robertson and Alexander-Arnold do joining in in the attacking third.
Let's see if they can add creativity, solidity, dependability and capability…four words you can't attach to the current back five.
Ward was fine in pre-season, and it's highly unlikely he'll be as poor a decision-maker Simon Mignolet is, has been, and will be for as long as he plays for the club.
Mignolet is a player who has been backed for far too long, by far too many fans far too accepting of mediocrity.
Keep playing him, and he will continue to add to his unenviable record as the player (player, not just goalkeeper) with the most individual howlers directly resulting in goals in the entire division.
Alexander-Arnold has had some very encouraging performances at right-back. His one genuinely dodgy game came at the hands of Kevin de Bruyne in a 10-man Liverpool collapse.
And there are few players in world football at the level of De Bruyne right now.
Trent has been better than good in most games, and excellent in some. He can even score goals, which no other Liverpool defender has proven themselves capable of over the last several seasons.
Gomez's Chance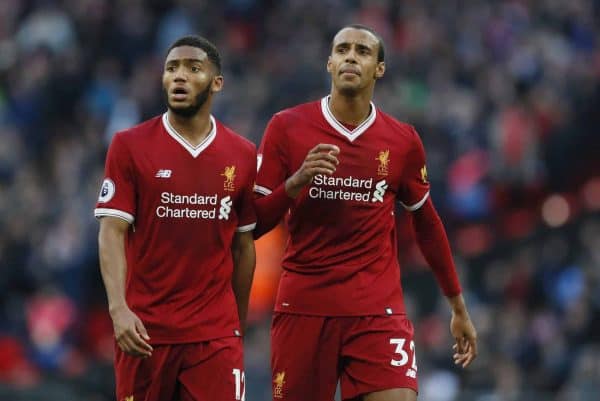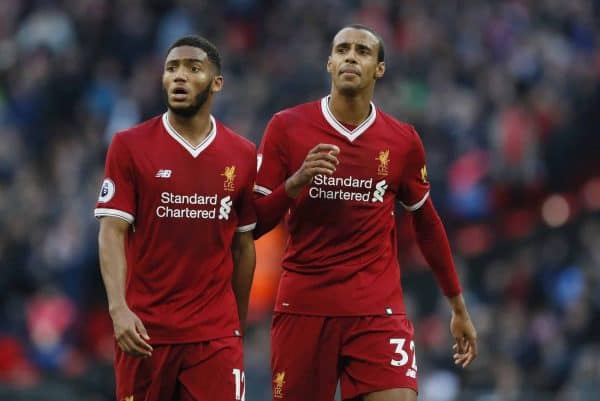 Gomez was bought as a centre-half. He's virtually never been used there, and it's time he was. The only other two options are both—let's be completely honest here—complete toss.
Why, after Dejan Lovren and Ragnar Klavan's ongoing calamities, would you not give this lad his full Premier League 'debut' at the heart of the defence?
How is he ever going to learn playing right-back in a dodgy back four?
If he can be drafted in while under the cosh at Spurs, he can most certainly be given a start at home to Huddersfield!
Matip retains his place only by default. Unfortunately, we do have to field two centre-backs. He's the only other one we currently have that makes the 'not completely crap' grade.
I do have some semblance of hope for Matip. My theory (or is it blind faith?) is that it's virtually impossible to perform at an elite level while surrounded by players of The Dog & Duck level.
How can you play with confidence, when you lack confidence in those next to you and behind you?
Let's see what he's like with a different goalkeeper and other, surely less calamitous defenders around him.
Robertson & Moreno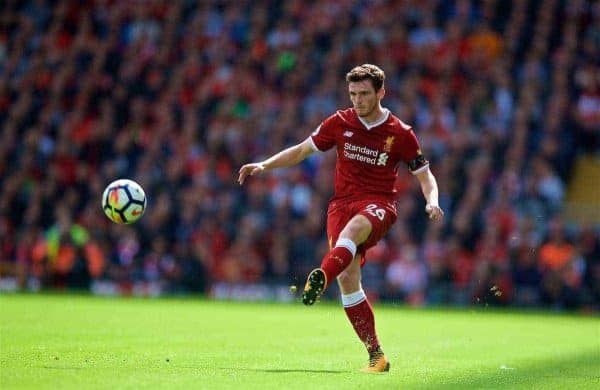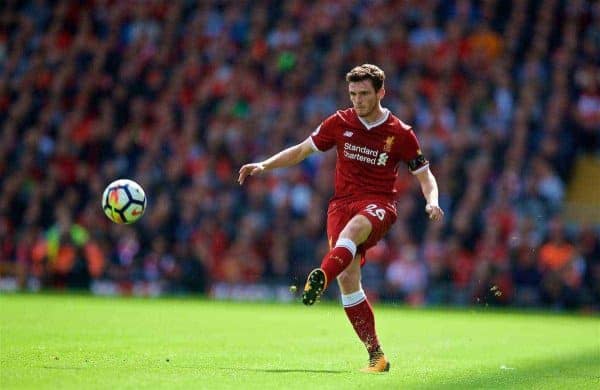 Robertson just simply deserves his chance. He's been excellent in his cameos, and it's quite bewildering that Klopp has chosen to freeze him out.
He's barely even making the squad these days. But Alberto Moreno? I mean, it's hard to fathom really.
I keep reading, time and again, fans defending him, in that he's 'much improved' this season. The same chestnut is rolled out when defending Mignolet.
Is that it? Is that what gets you a place in the Liverpool first 11 these days? Being 'much improved' from 'shocking' to 'average' gets you a coveted first-team spot?
Let's not forget, we have the worst away record in the Premier League. We have conceded the most goals in nine league games since the 1963 season.
Moreno has been a virtual ever-present this season—as such, he's 'played his part' in those unenviable, diabolical statistics, whether he's made glaringly obvious cockups or not.
He's just not good enough! Never has been, never will be—and if we are content with him being in the team because he's a lot less worse than last season, then we are the architects of our own downfall.
He continues to make rash challenges trying to compensate for his poor positional play.
He still has no sense of positional sense, and he doesn't add to our attacking momentum as much as some fans claim he does. He too, needs to make way.
Alternative Option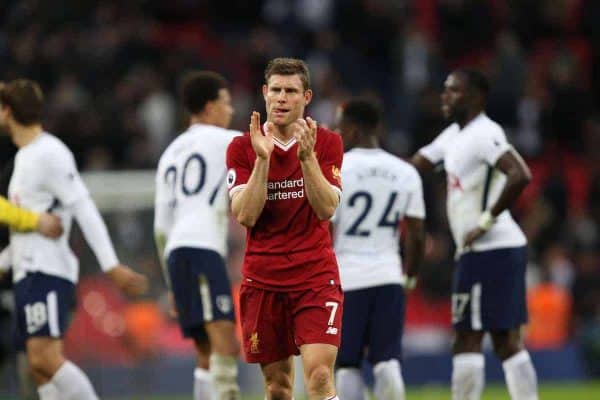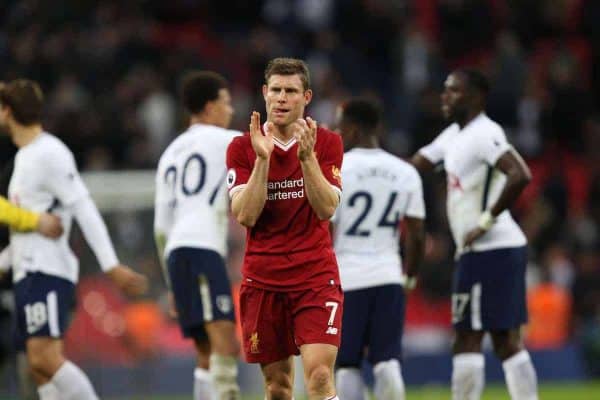 There is, I suppose, one other option, and that would be to use James Milner in one of the full-back spots, but when I really think about it, it's delaying the inevitable.
Milner being outpaced by Heung-min Son for the second goal on Sunday was a watershed moment.
It reminded me of me dad trying to catch me running round the garden when I was a kid. And he isn't going to get any faster.
So while I wouldn't be too disappointed if Milner is drafted in as a full-back, I think it's time to look to the future, time to give the young lads—who do look like excellent long-term prospects—the game time they need.
Necessity is the mother of invention, and right now we are in dire need of something much, much different.
It is not time to make cowardly decisions, it is time to make bold, ruthless ones. The safe options have thus far proven to be anything but safe.
Klopp's Bold Call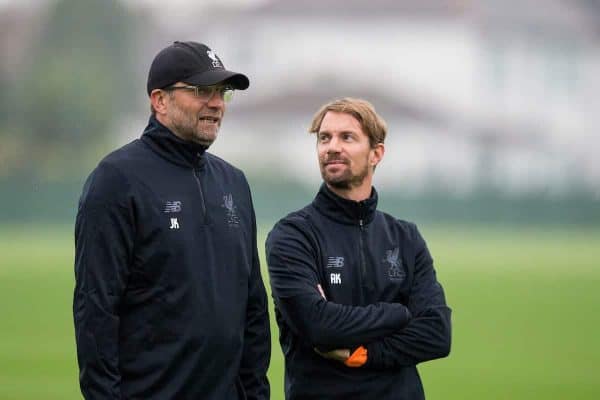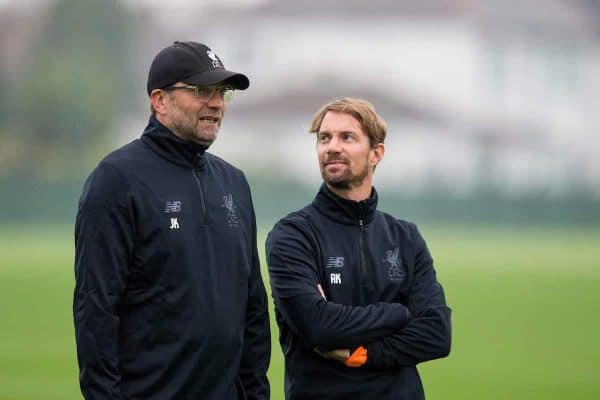 Admittedly, this would be a highly unusual call for a Premier League manager to make; a brave call that would result in a bit of a media feeding frenzy—and it doesn't come without some risk.
But let me ask again: how big a risk is it, really? We have a catastrophic defence anyway. Giving this a try has a very good chance of making it better.
No team wins anything conceding on average more than a goal a game over a season.
Three of the current back five have been conceding, on average, more than 1.2 goals per game for three seasons. This season, they're currently averaging 1.8 goals per league game conceded.
It's not just performances over days, weeks or months that have shown that replacing them is a must, it's been over two to three seasons.
Two of those seasons have been under the stewardship of Klopp. This weekend, our manager has the chance to try something unique and different to right his glaring wrongs. But will he?