Ahead of Saturday's Premier League clash between Liverpool and Man United, Alex Keble highlights five players who could define the contest.
Having seen his side score 21 goals in seven league matches it is tempting to conclude that Jose Mourinho has abandoned the defence-first tactical mantra that largely defined his two spells at Chelsea.
In reality, he simply hasn't faced a side as good as Liverpool in the 2017/18 campaign.
We can expect a claustrophobic, low-scoring game at Anfield on Saturday as United sit back, absorb the pressure, and hit Liverpool on the break.
Jurgen Klopp must curb his ultra-attacking instincts to avoid being lured into the trap.
Here are five key players that could decide the outcome on Saturday.
Philippe Coutinho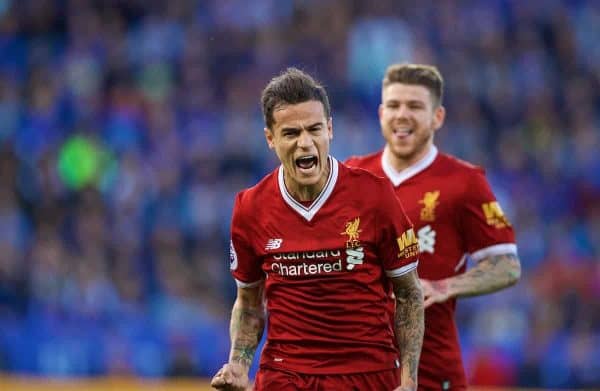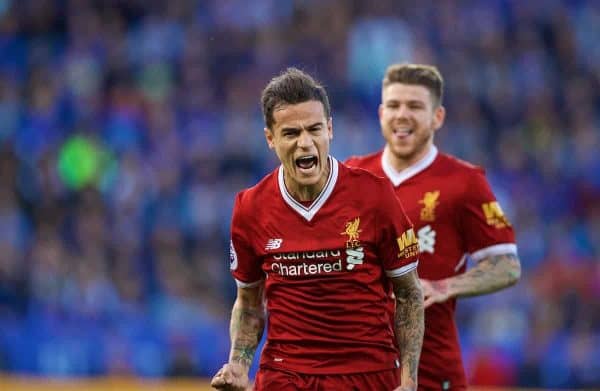 Liverpool have perpetually struggled to break down deep-lying opponents ever since Klopp's appointment in 2015, and so there is little doubt Mourinho will instruct his players to hold a deep line, constricting space in the final third.
Consequently, Philippe Coutinho's ability to pierce that compressed United midfield will prove vital.
In matches such as these, Coutinho tends to drift back into midfield in search of the ball, operating in the 'false eight' role Klopp has been teaching him over the past six months.
Nemanja Matic patrols the defensive midfield zone superbly, of course, but without the injured Marouane Fellaini he might struggle to cope alone with the Brazilian's darting runs and sharp vertical passes towards Daniel Sturridge.
The holes that develop around Matic must be exploited by Coutinho for Liverpool to threaten the United goal, not least because, without Sadio Mane, the Reds risk being too predictable in the final third.
Joe Gomez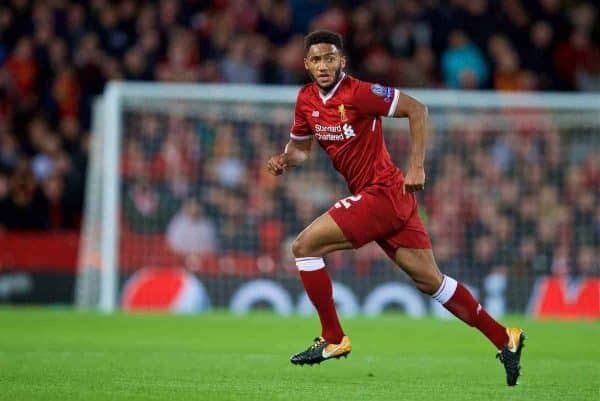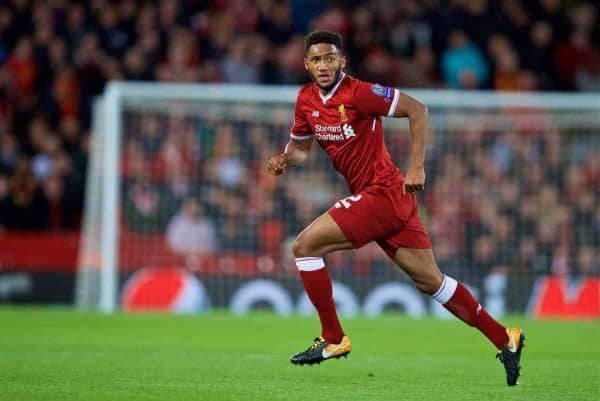 Between Joe Gomez and Trent Alexander-Arnold, Klopp has relied on a pair of inexperienced youngsters to fill in for the injured Nathaniel Clyne at right-back this season.
Jose Mourinho will no doubt target this zone using Marcus Rashford and Anthony Martial, both of whom have attacked opposition right-backs superbly in 2017/18 (five goals and five assists between them so far in the league).
Mournho's 4-3-3 is naturally lopsided to the left: he instructs Rashford to get chalk on his boots in order to stretch the opposition midfield while allowing Juan Mata to drift infield from the right.
Consequently Rashford, followed by Martial off the bench, will relentlessly confront Gomez in an attempt to isolate the 20-year-old and wear him down.
Ashley Young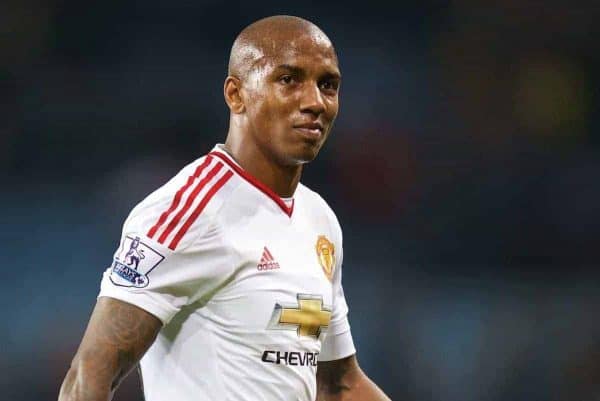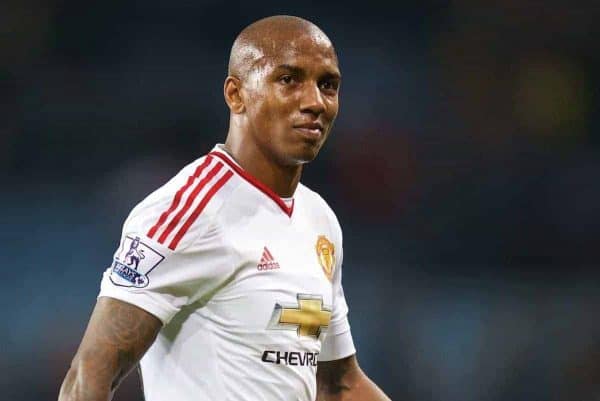 Not that United are without weaknesses. Ashley Young has filled in adequately at left-back this season but Mourinho's side have been dealt a kind fixture list.
This is precisely the sort of game in which Young's defensive inexperience could be exposed.
Mohamed Salah is less of a threat when Liverpool face deeper opponents (he is best when cantering into space on the counter-attack), but nevertheless his individual battle with Young should be a fascinating one.
If Klopp's high press gets the better of Phil Jones, then those counter-counter situations might leave Salah bearing down on Young.
The Egypt international, buoyed by his nation's World Cup qualification, has the increasingly rare ability to drive down the outside of a full-back, which could hurt the right-footed former Aston Villa winger.
Keep an eye on this flank—at both ends of the pitch.
Georginio Wijnaldum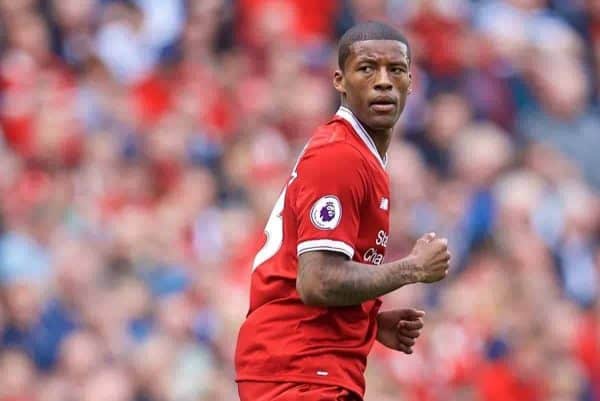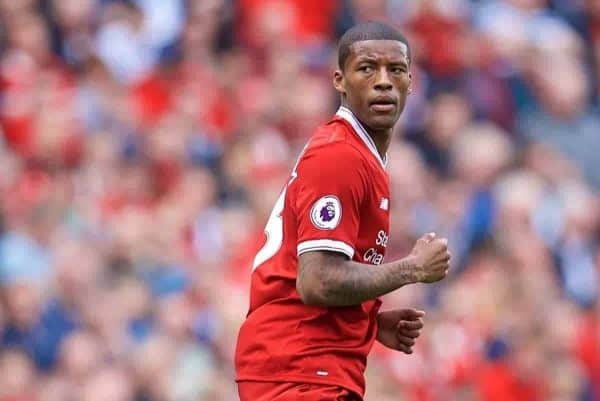 Which Wijnaldum will show up? Fresh from the Netherlands' failure to qualify for the World Cup, we could well see the listless and undisciplined player that has drifted through games of late.
Wijnaldum needs to be at his all-action best on Saturday to prevent Henrikh Mkhitaryan and Juan Mata from dominating central attacking midfield.
Gaps have been appearing in this zone of the pitch recently, largely because Jordan Henderson is not good enough defensively and Emre Can is increasingly taking on a marauding attacking role.
As a result, if Wijnaldum has a poor game then United's playmakers should swarm the middle to great effect.
Much rests on Klopp's commitment to attack when United are absorbing pressure from deep; if Wijanldum and Can both attempt to penetrate the lines, Liverpool could be left short at the back as Mata takes control of the counter-attacks.
Romelu Lukaku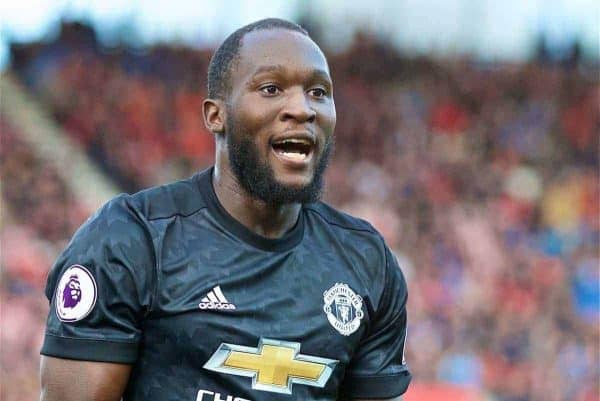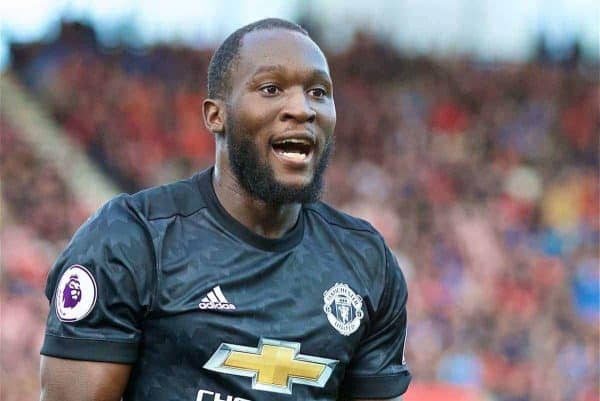 It's obvious, yes, but with 16 goals in 13 games this season it is impossible to look past the Belgian.
Romelu Lukaku's physicality in the penalty area will cause big problems from set-pieces (another weakness Mourinho will have worked hard in training to exploit) and will pounce on any half chances given away by the error-prone Liverpool centre-backs.
An overly expansive formation is leaving Klopp's defence with far too much space to cover, explaining the high frequency of mistakes seen over the past 12 months.
Lukaku is the sort of ruthless striker who will punish any errors at Anfield.
In all areas of the pitch, then, Liverpool must approach this match with caution—and resist the temptation to pour forward, which would play right into Mourinho's hands…
---
* This is a guest article for This Is Anfield. If you'd like to contribute a piece for consideration please see this page. Follow Alex Keble on Twitter, @alexkeble.